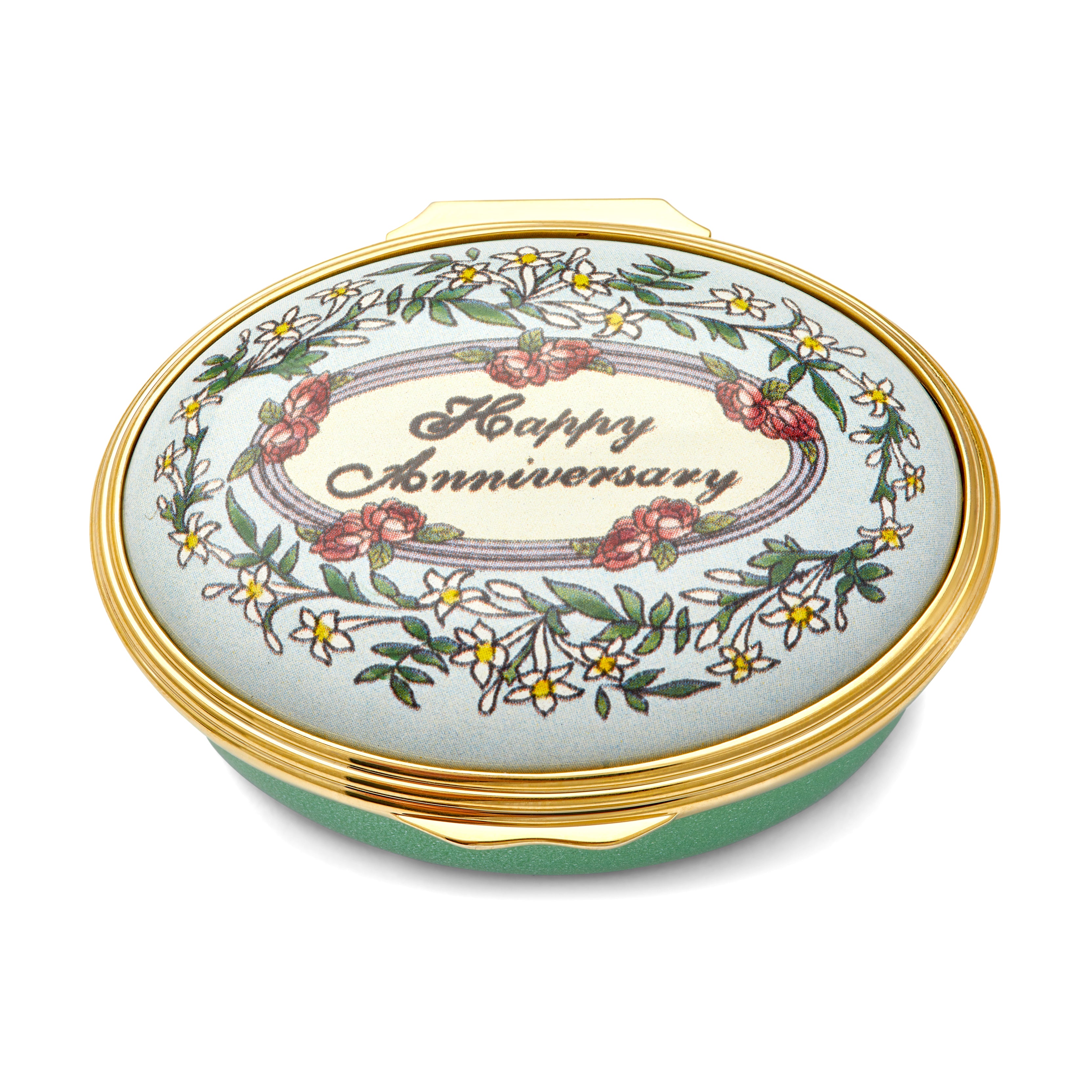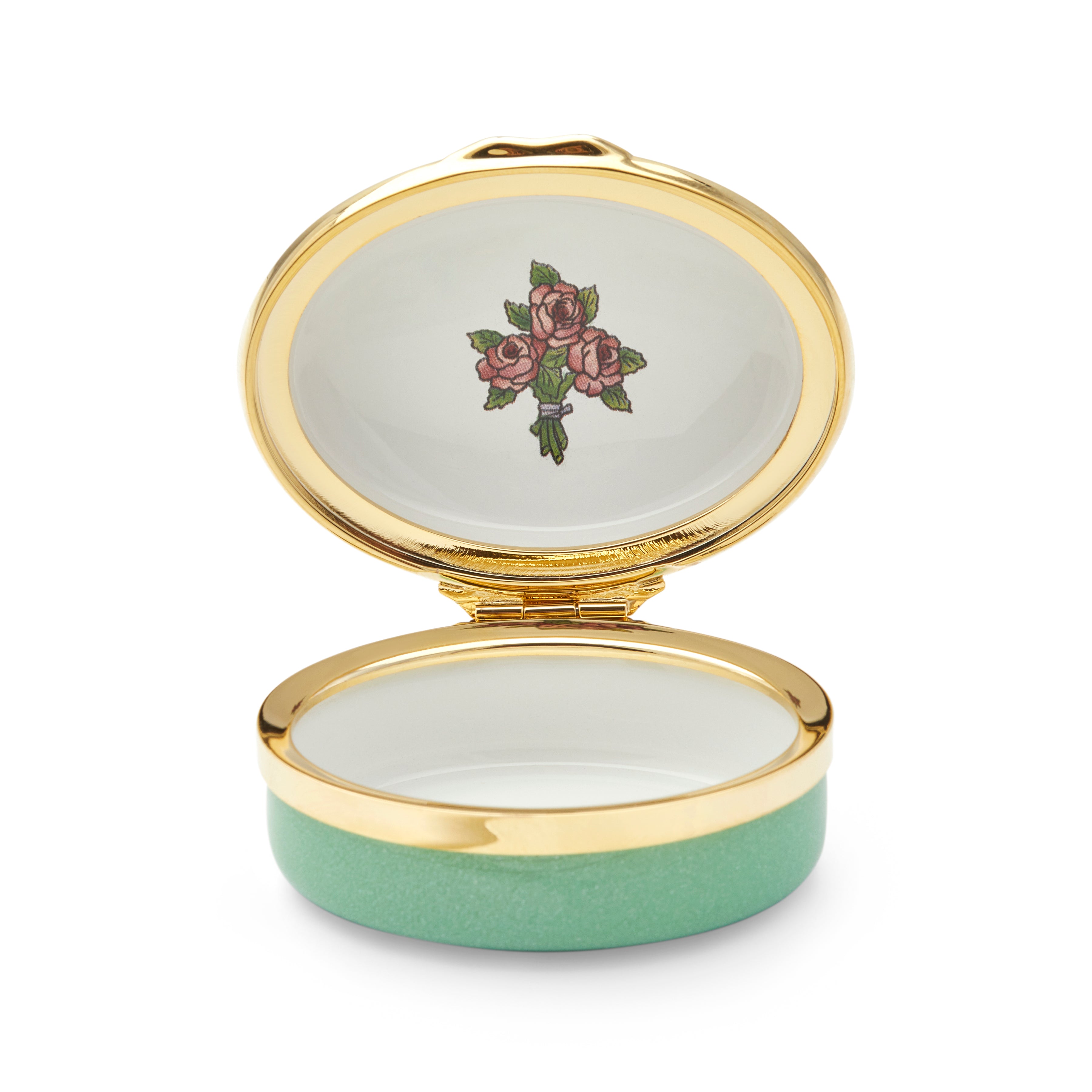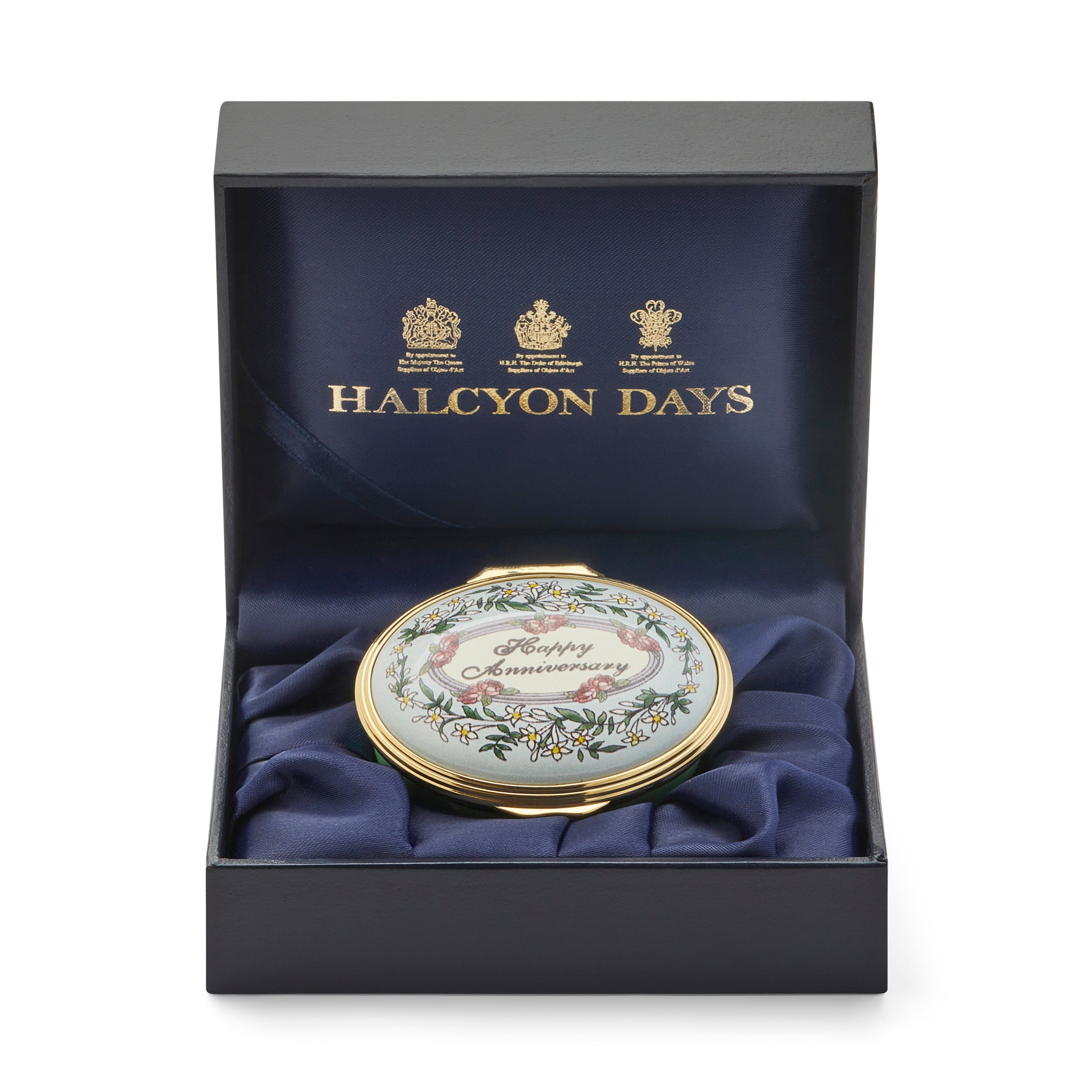 "Happy Anniversary" Enamel Box
Description

 

A heartfelt gift for the cherished moments of an Anniversary celebration.

This exquisite keepsake box serves as a remarkable token, featuring a stunning chinoiserie wreath design, set against a serene light blue lid and a deep green enamel base.

This Happy Anniversary box is inspired from vintage Halcyon Days designs and features a beautifully ornate chinoiserie flower wreath.


Handcrafted in England using centuries-old techniques, this box is bound to make a unique gift to be treasured for years to come.

As you grace it with your unique message, this decorative enamel box transforms into a cherished memento, forever preserving the essence of love and celebration.

Carefully encased in our signature Halcyon Days box, this treasure is a tribute to enduring relationships and impeccable artistry.
Measurements

Length 55 mm
Width 40 mm
Height 23 mm
"Happy Anniversary" Enamel Box