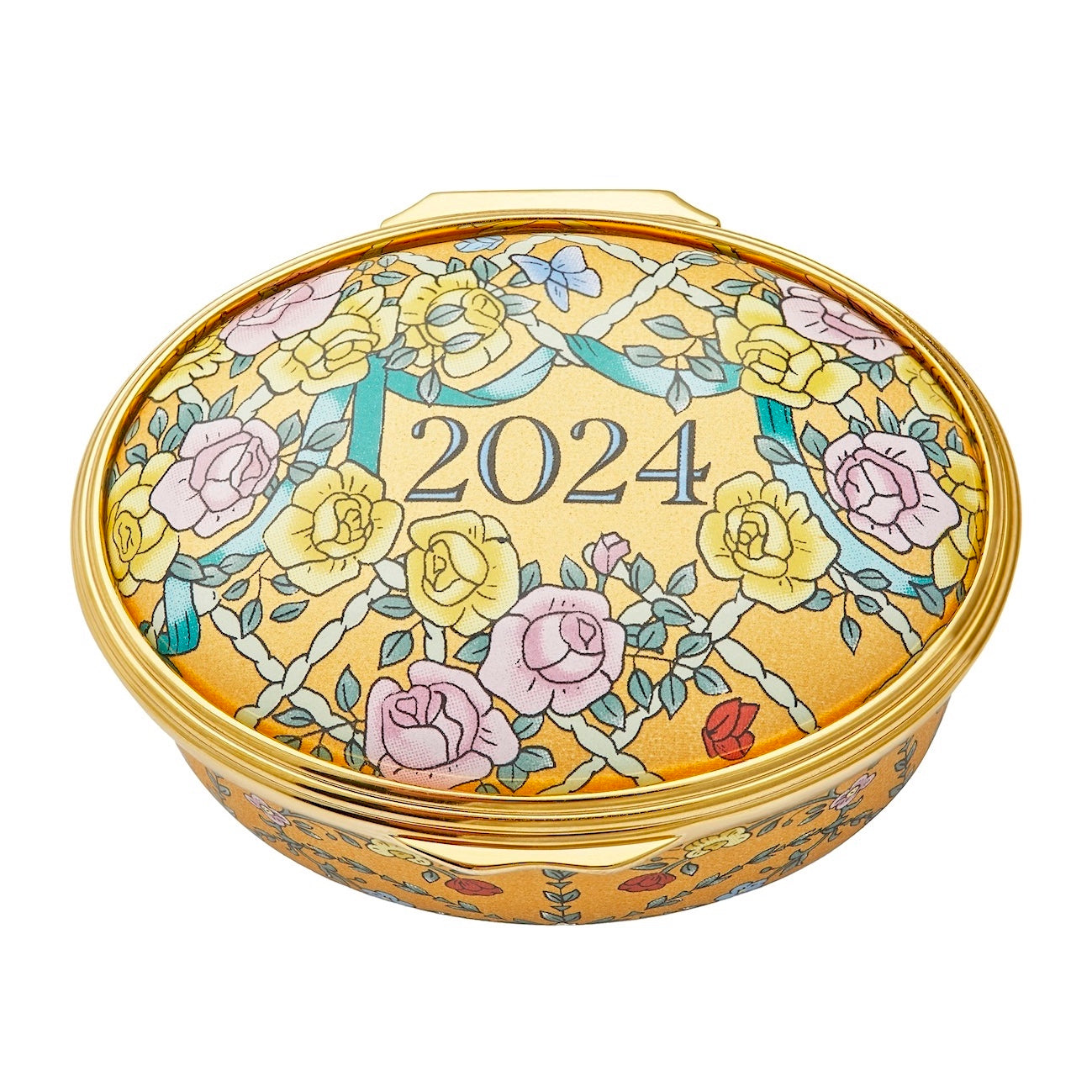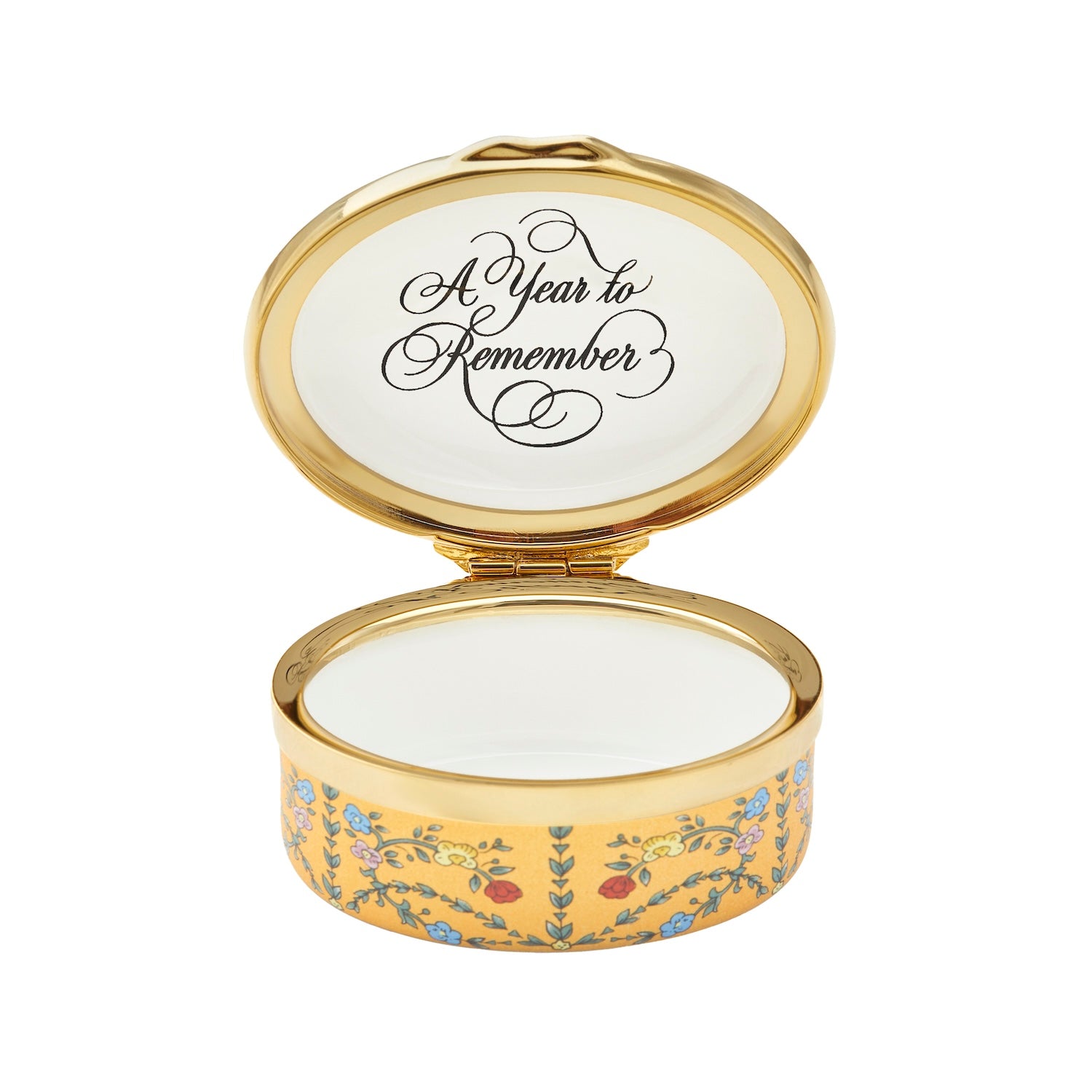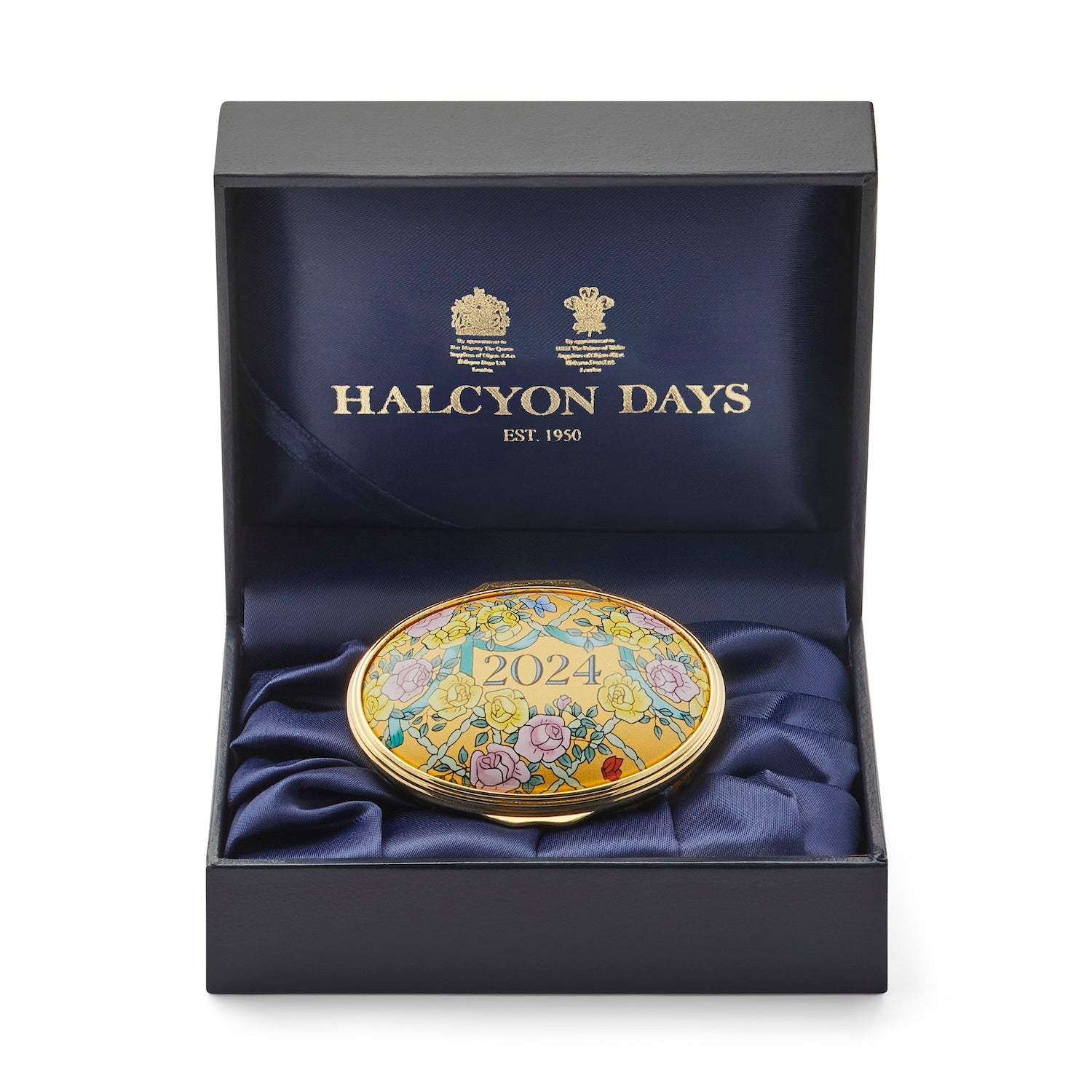 Description

 

Since we began producing our dated annual enamel boxes in 1977, they have helped our customers mark life-defining moments and historical events alike.

Garlands of yellow and lilac roses intertwining a garden rope trellis adorn the burnished gold facade of this 2024 Annual Year Box. Symbolic of tenderness and contentment, the delicate pastel tones foretell a year of serenity and happiness. Once opened, the inner inscription reads "A Year to Remember".

We are proud to continue a much-loved tradition with this 48th edition of our Annual Year Box. Through the gifting or collecting of these extraordinary oject d'arts, forge indelible memories that will be treasured for generations.
Measurements

Length 55 mm
Width 40 mm
Height 23 mm