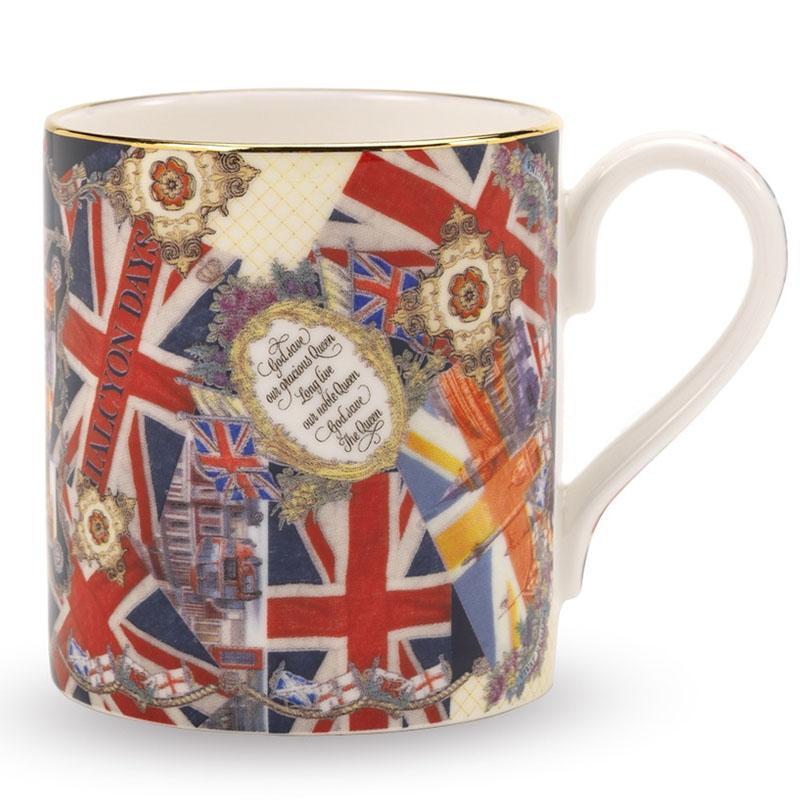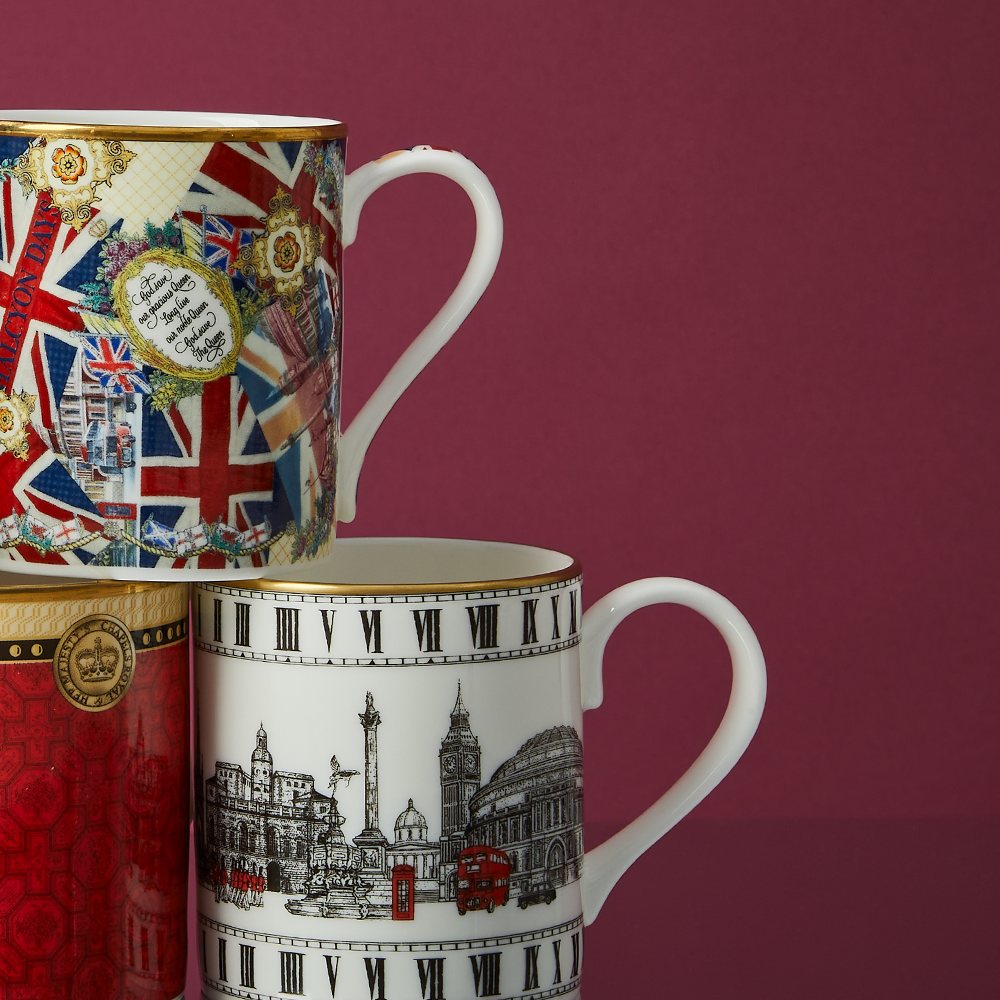 Glorious Reign Mug, 60th anniversary of Her Majesty Queen Coronation
Description

Launched for the 60th anniversary of Her Majesty Queen Elizabeth II's Coronation, this Union Jack Mug is destined to become a cherished and timeless hallmark within the distinguished collection of Halcyon Days.

Crafted from exquisite English Fine Bone China, this mug embodies an inherent elegance and captivating translucency.

The thoughtful design of the English fine bone china teacup's rim ensures optimal liquid-to-taste bud interaction, facilitating a complete unfolding of your tea's flavour profile.

With a generous capacity of 10 fl oz, this small mug serves as an ideal gift for someone dear to you, inviting them to experience the full spectrum of their chosen beverage's richness, sip by sip.

Proudly handcrafted in England, it embodies a legacy of fine craftsmanship and devotion to quality.

Find out how best to care for your fine bone china here.

 
Measurements

Height 84 mm
Diameter 76 mm
Width (inc. handle) 110 mm
Glorious Reign Mug, 60th anniversary of Her Majesty Queen Coronation