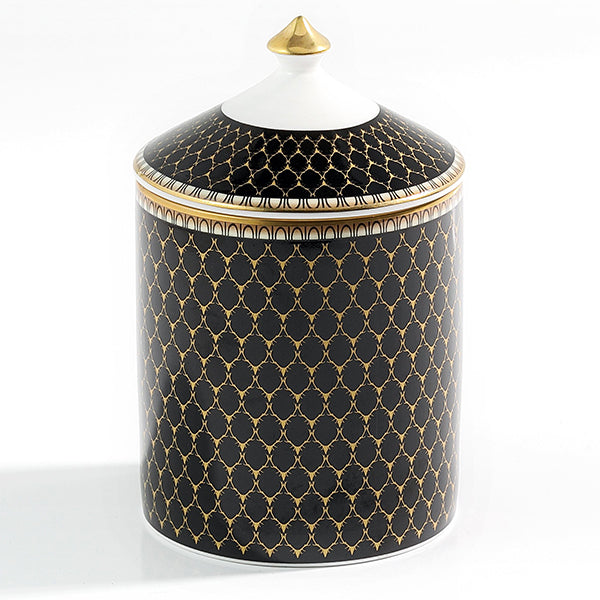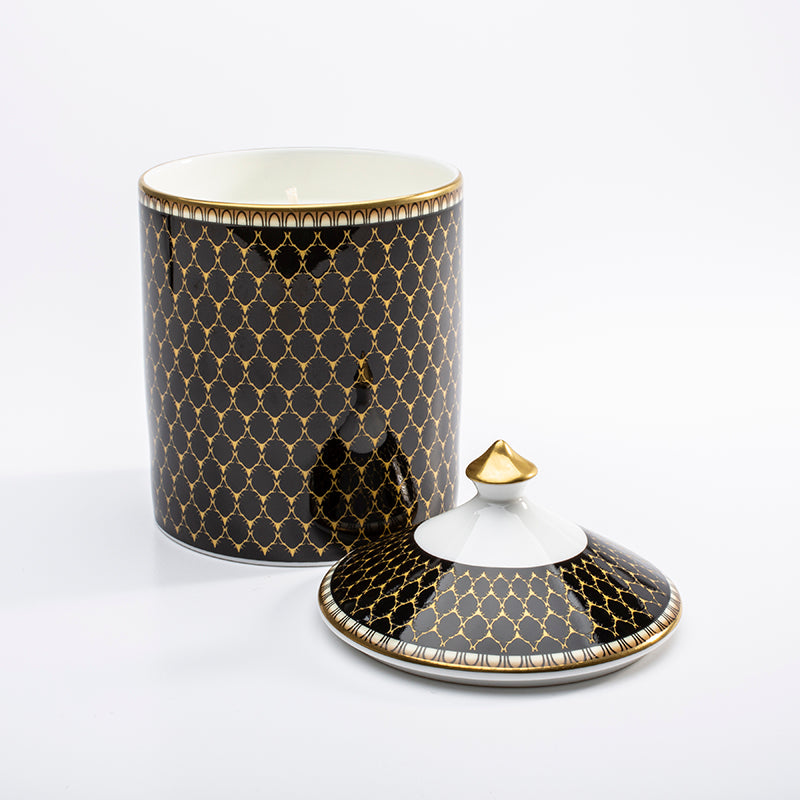 Antler Trellis Black Oud Lidded Candle
Description

A handcrafted gift worthy of any esteemed recipient, our English fine bone china Antler Trellis Black lidded candle makes a luxurious sensory enhancement for any space.

Its scent is drawn from oud: a resin produced by the world's most expensive wood which is valued at 1.5 times that of gold. With a warm, woody aroma, oud is an exotic but comforting smell, evocative of the sultry embrace of Middle Eastern air.

Gilded with 24ct gold.
Measurements

Diameter 76 mm
Height 110 mm
Antler Trellis Black Oud Lidded Candle