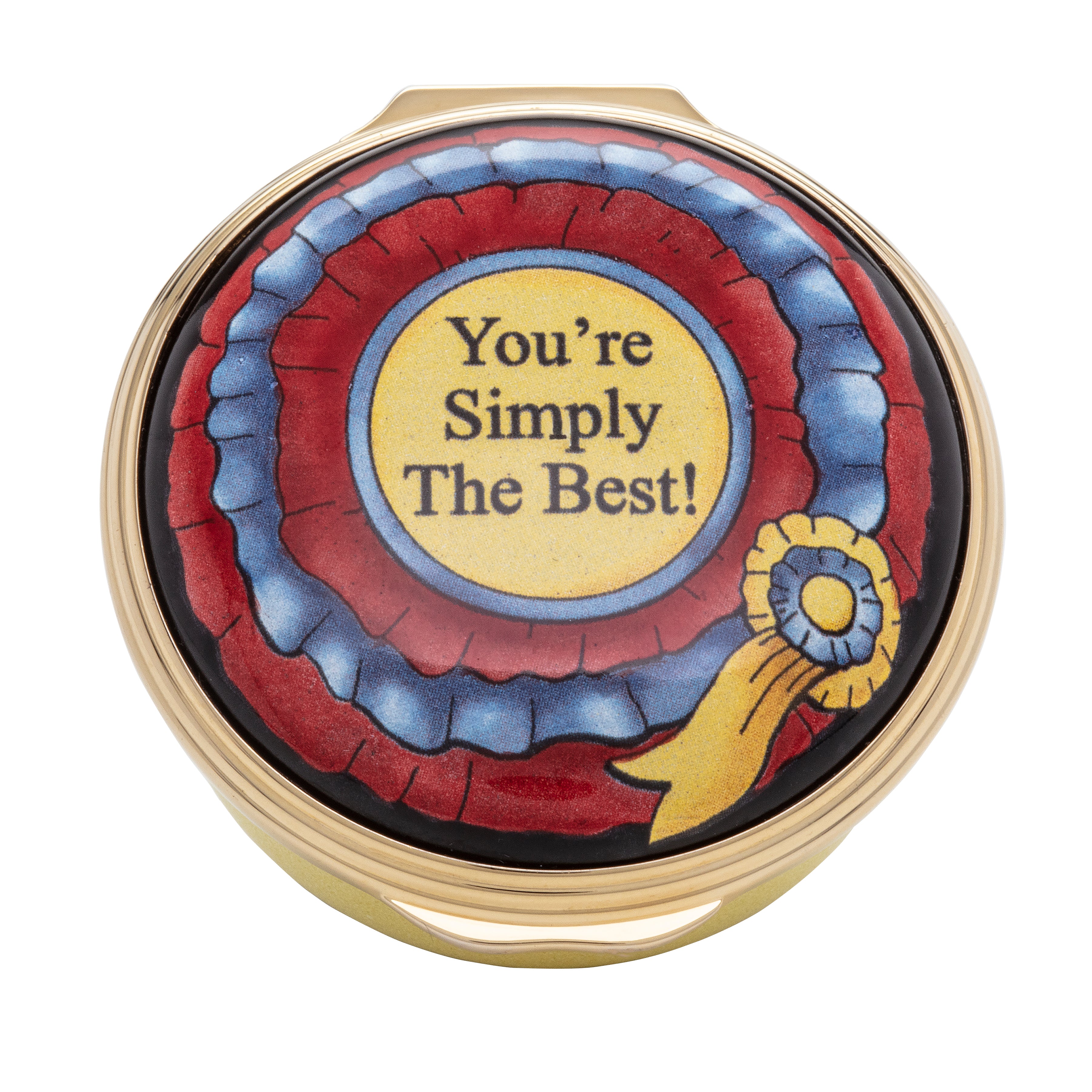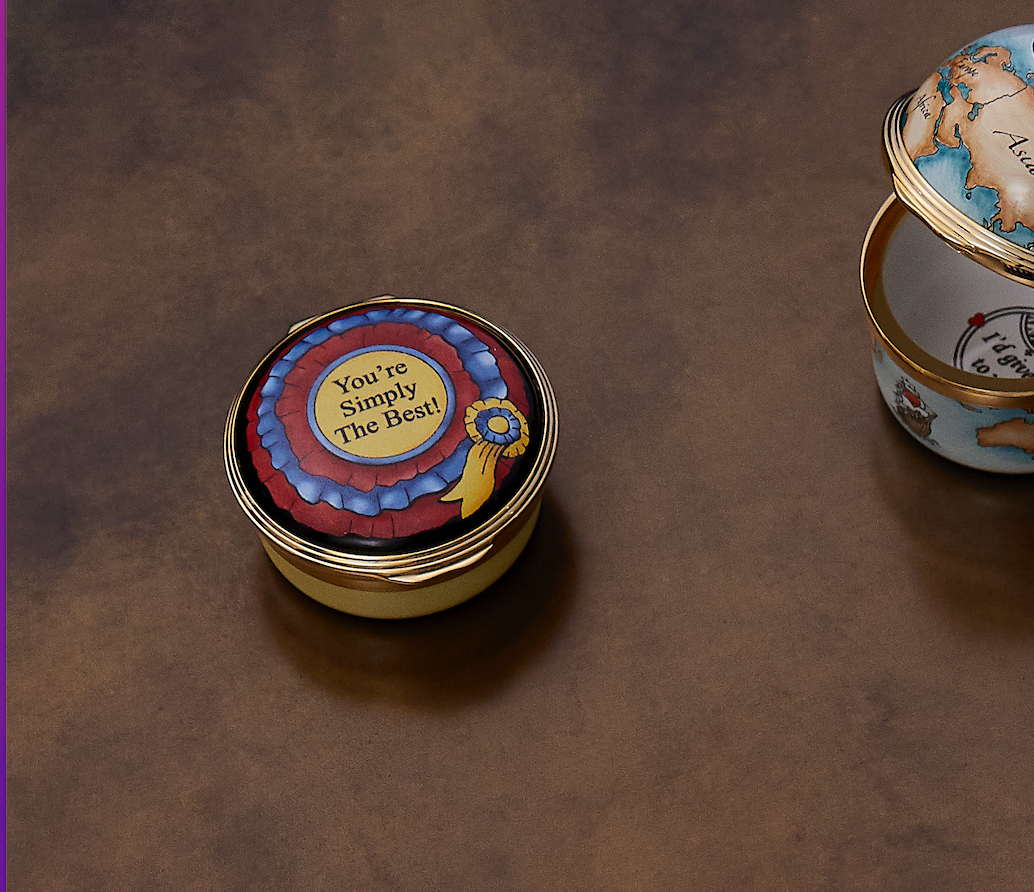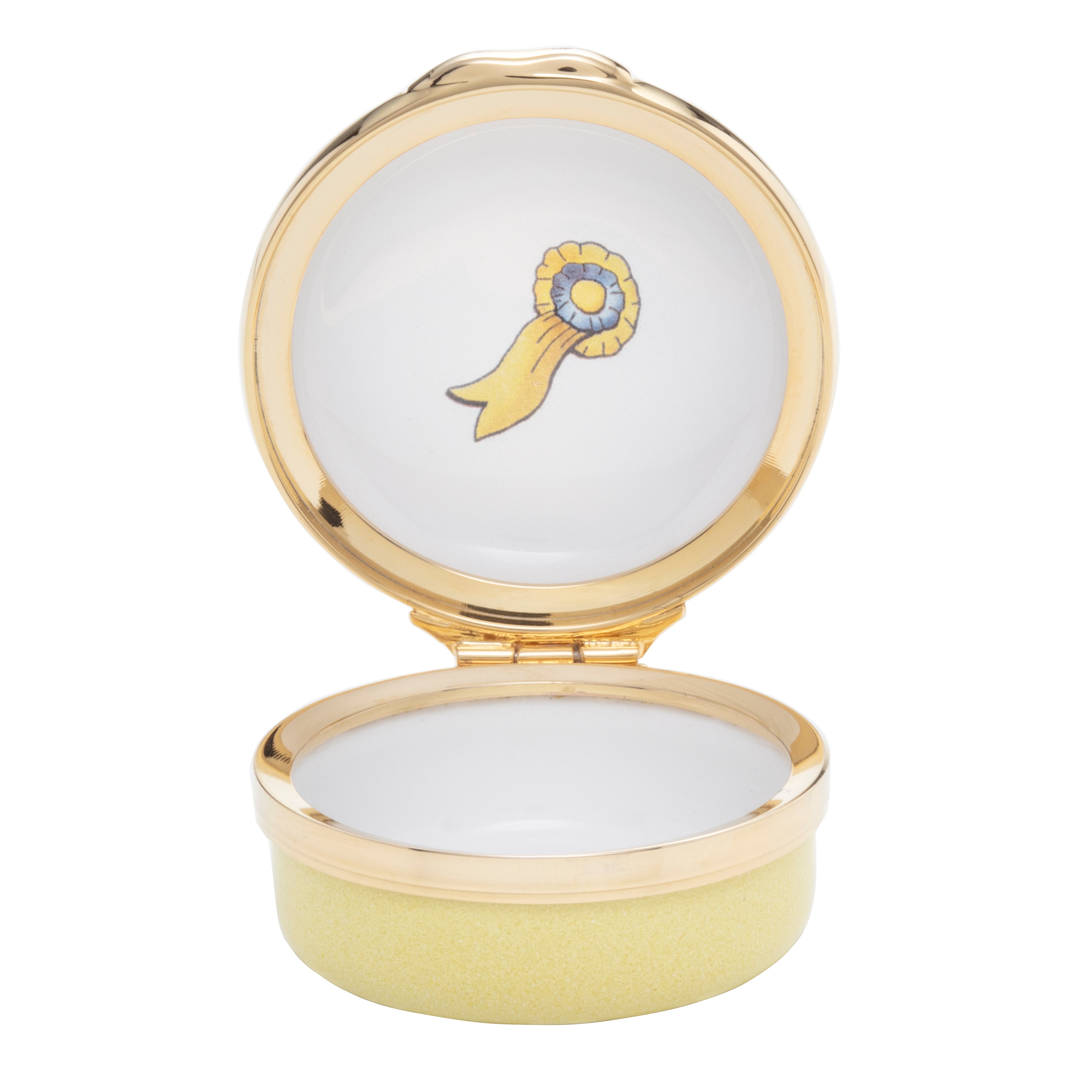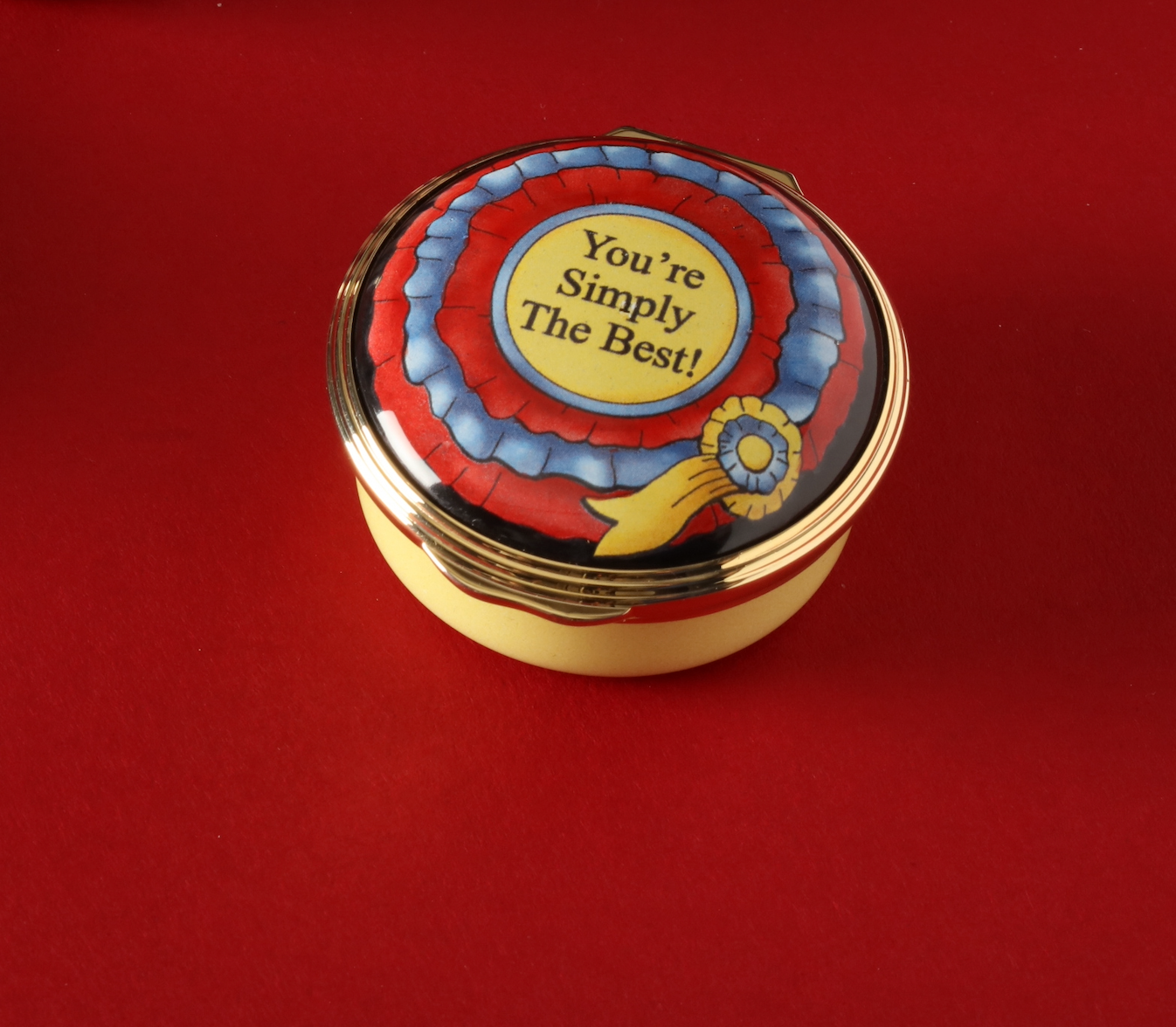 "You're Simply the Best" Enamel Box
Description

A meaningful gift for that special someone, fitting for a memorable occasion.

This is a revival of a classic design from the Halcyon Days archive.

Express your heartfelt sentiments with this elegant creation, featuring a radiant yellow base that exudes warmth and joy.

The lid carries the enduring message "you're simply the best," making it a cherished token of appreciation.

Crafted with exquisite precision, each box is a testament to British craftsmanship.

Meticulous artisans in England laboriously handcraft and hand-paint the intricate designs.

Delivered in our distinctive Halcyon Days box, this enamel treasure invites you to add a personal message, transforming it into a treasured keepsake.
Measurements

Diameter 43 mm
Height 20 mm
"You're Simply the Best" Enamel Box