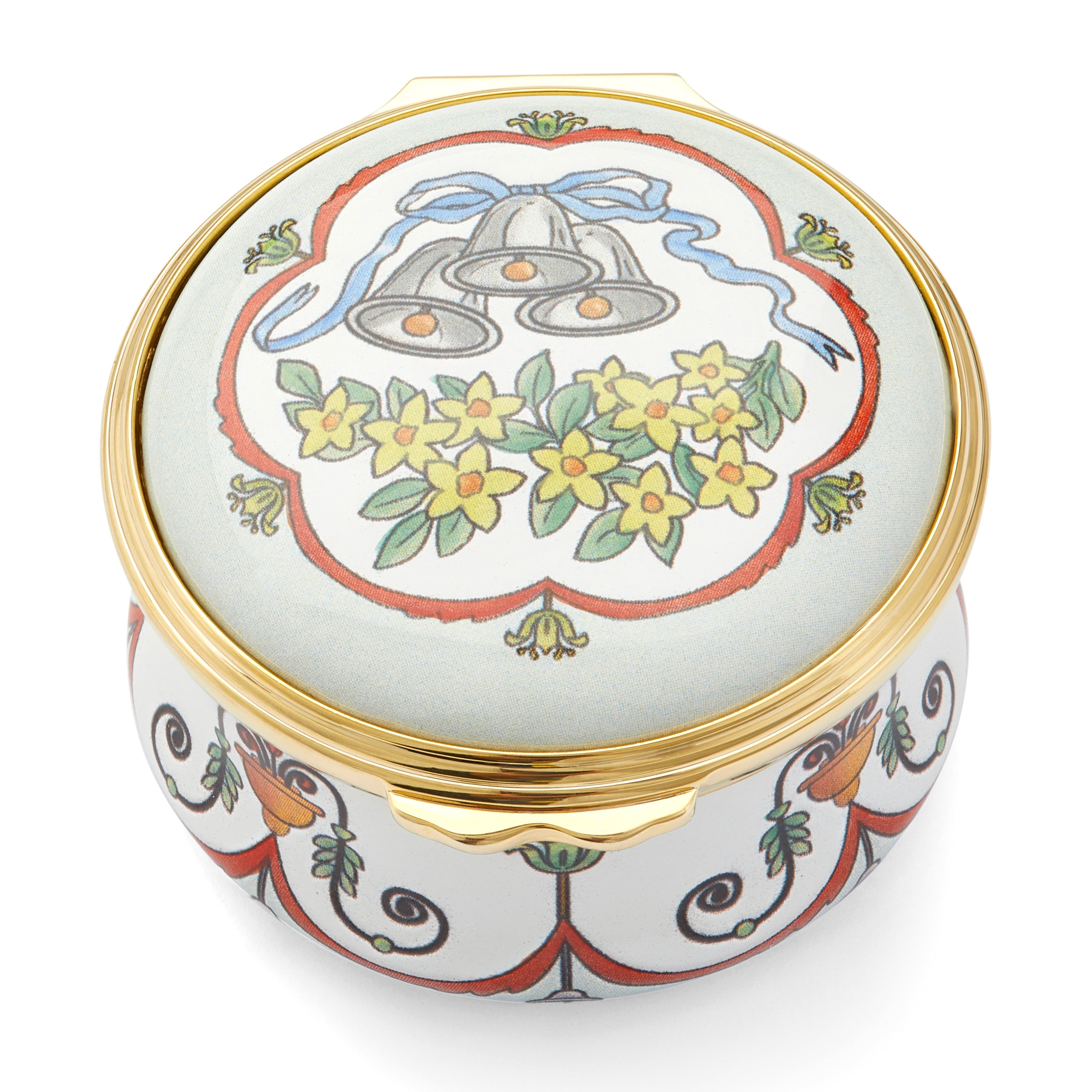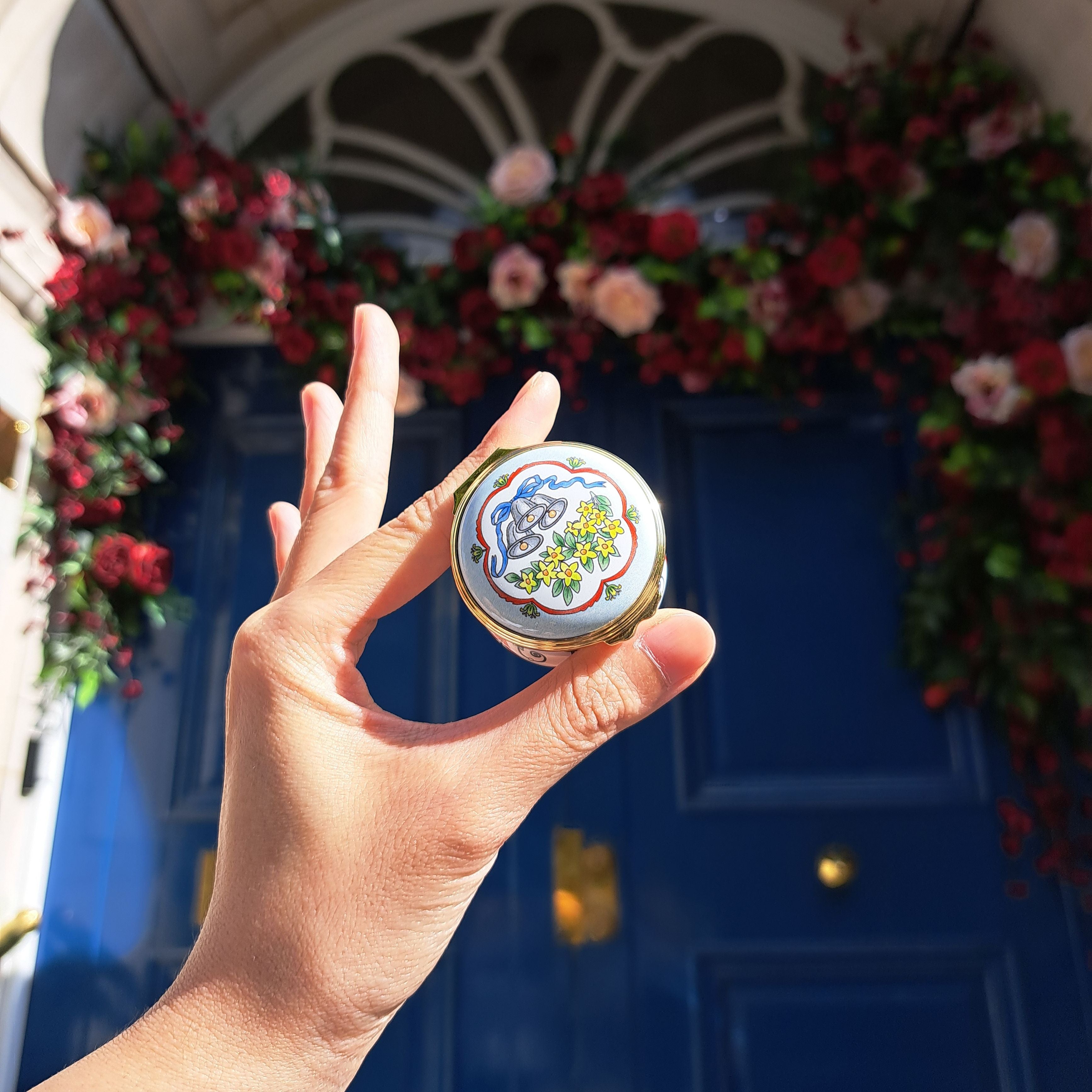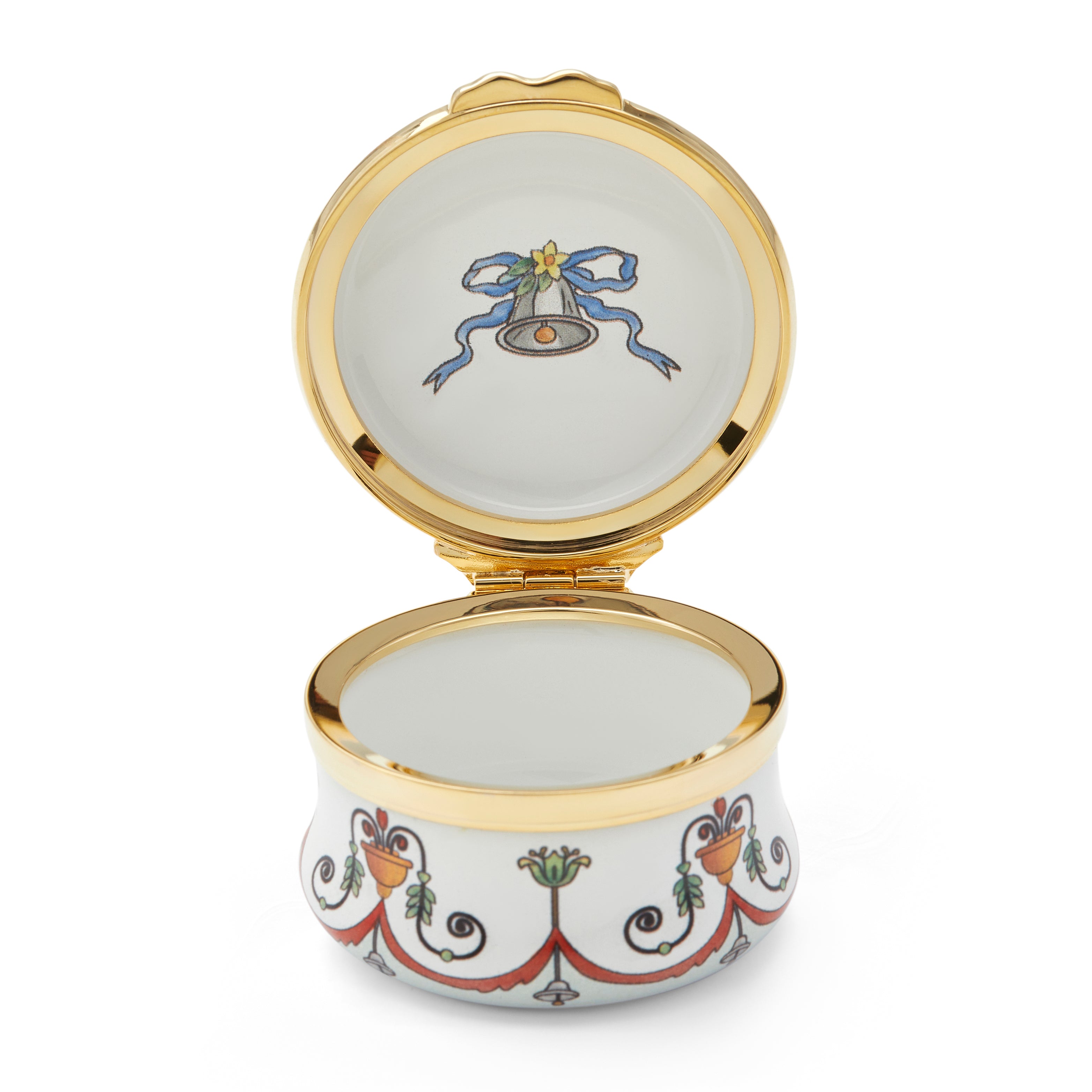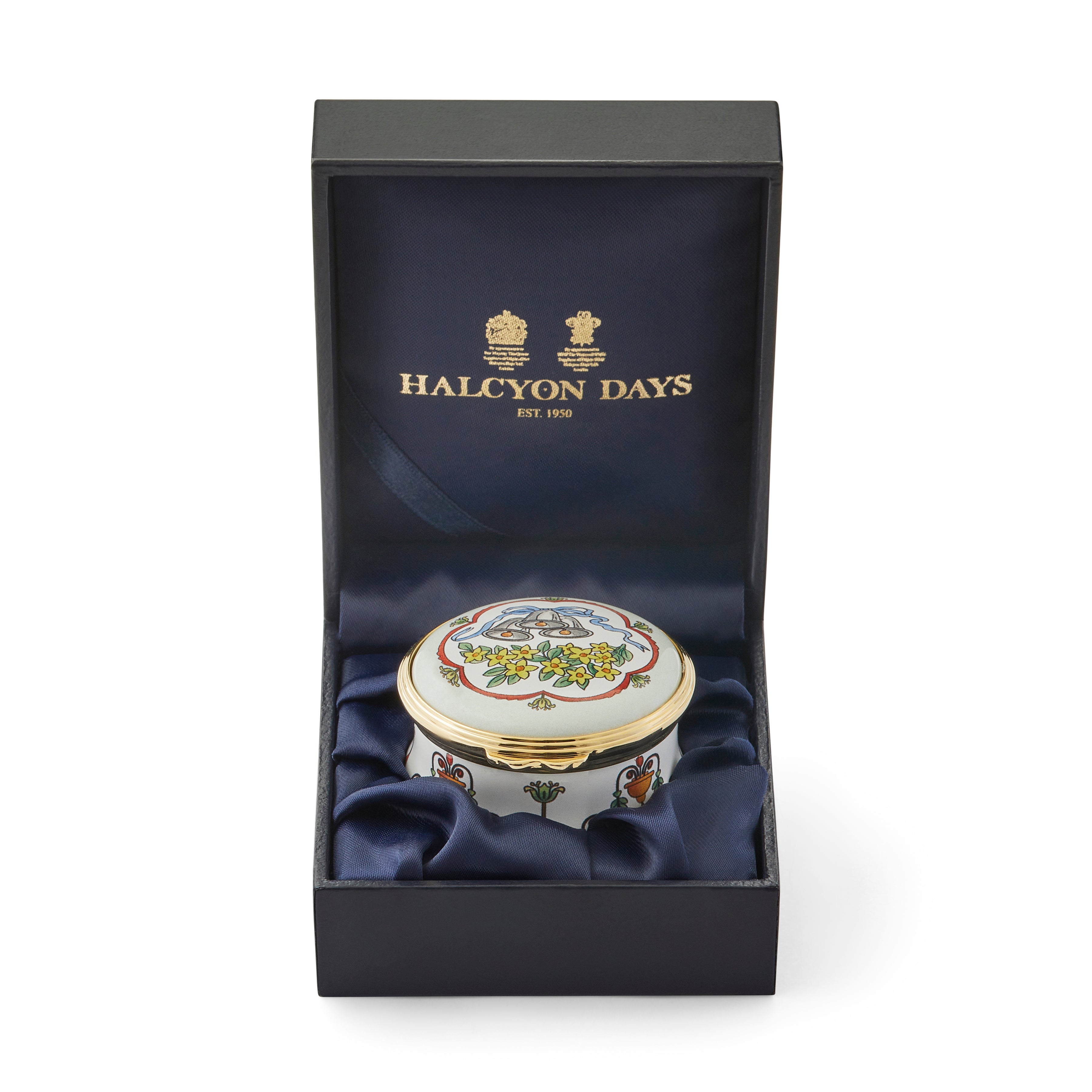 "Wedding Bells" Enamel Box
Description

 

This vibrant enamel message box is an ideal wedding gift because of its touching sentiment.

The incorporation of ringing bells has long been an iconic symbol of the union of two hearts, expressing the joy of the special day.


Designed with ringing bells, this iconic symbol encapsulates the joy of this special occasion.

A true masterpiece, this enamel box is an artful display piece, adding an elegant touch to any room decor.

The exquisite craftsmanship of our skilled artisans in England ensures that each enamel box is meticulously handcrafted.

Using unique enamel paints, our artists delicately hand-paint elaborate designs, turning each piece into a work of art.

This age-old technique, passed down through generations, results in a timeless and cherished memento.
Measurements

Diameter 46 mm
Height 28 mm
"Wedding Bells" Enamel Box