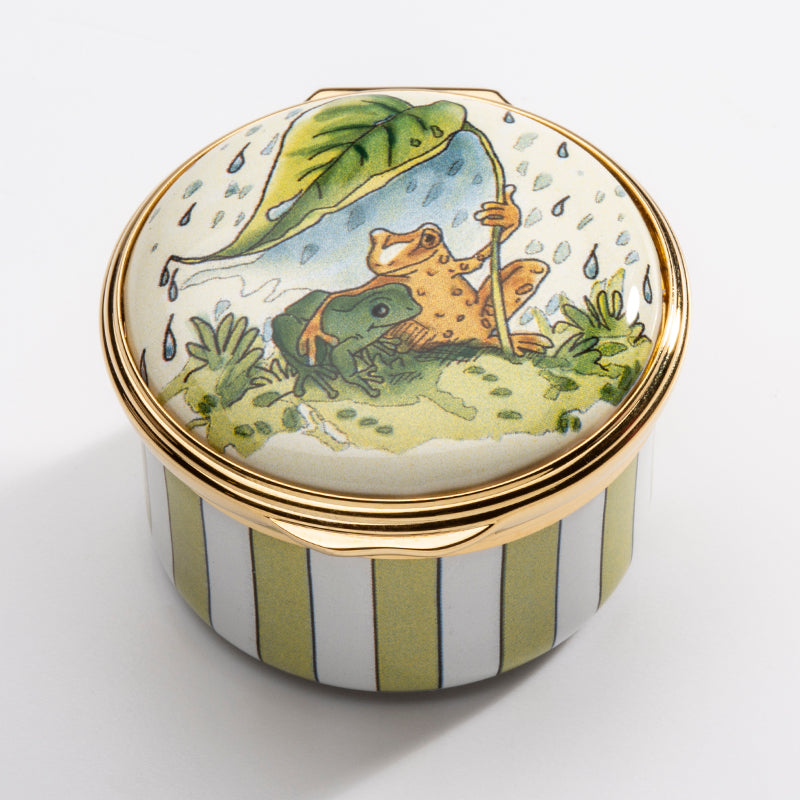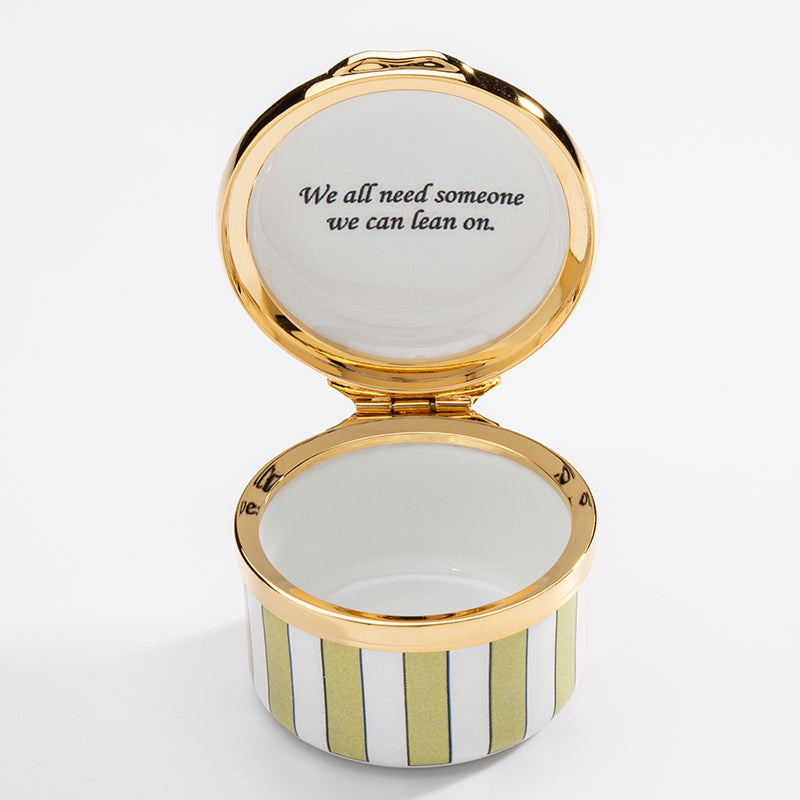 "We All Need Someone" Enamel Box
Description

 

A heartfelt gift for those you hold dear.


A token of care, perfect for any occasion, this elegant enamel box serves as a gift, a tasteful room adornment, and a captivating home accent.

Resplendent in green and white stripes, the design exudes sophistication, while the inscription beneath the lid, "We all need someone we can lean on," echoes sentiments of support and companionship.

Meticulously presented in our renowned Halcyon Days box, this enamel masterpiece offers a canvas for your personal touch, transforming it into a cherished keepsake.

Crafted in England by skilled artisans, this box undergoes an intricate process. Each stroke of the design is meticulously hand-painted with special enamel paints, a tradition passed down through generations. This meticulous method demands precision, patience, and enduring commitment.
Measurements

Diameter 43 mm
Height 28 mm
"We All Need Someone" Enamel Box