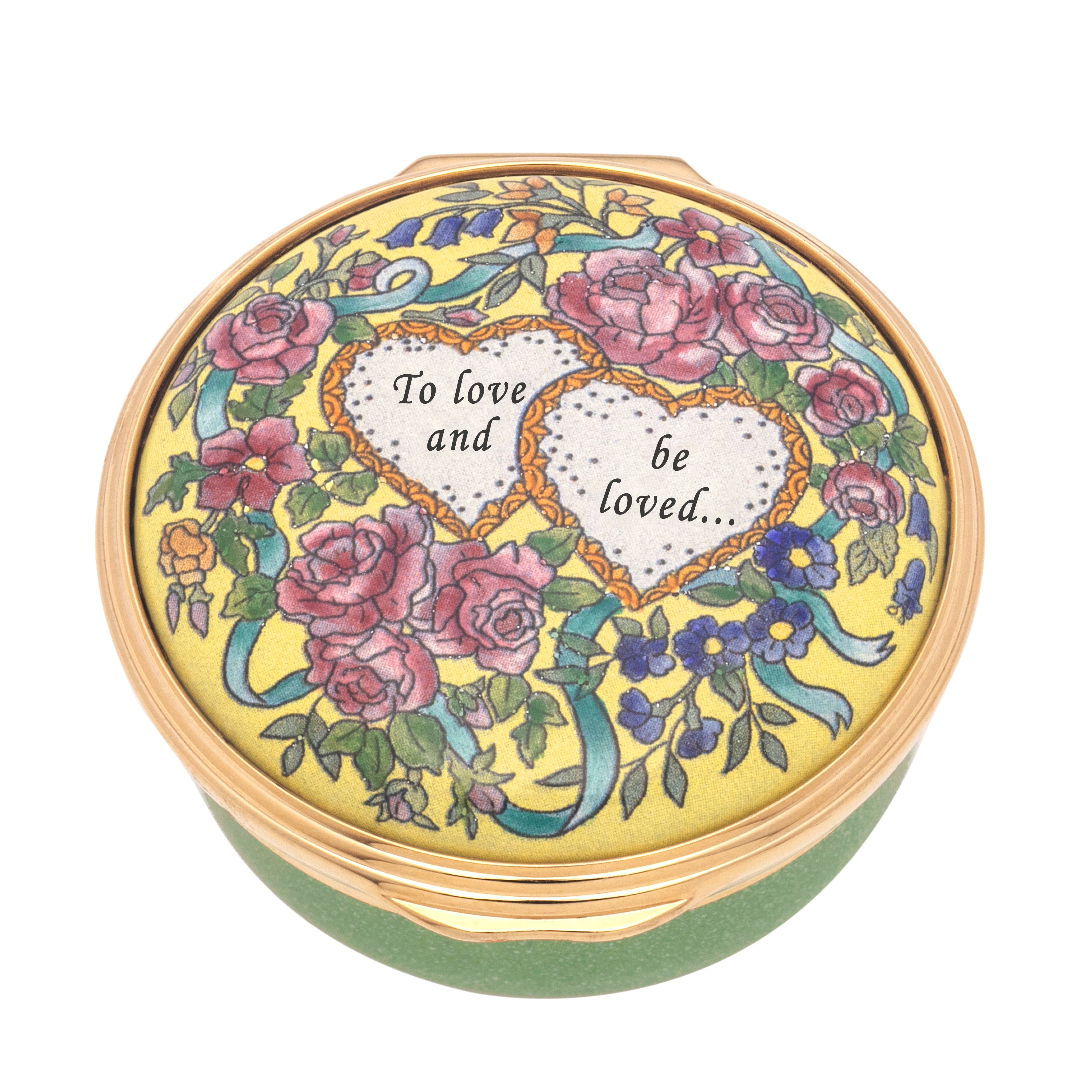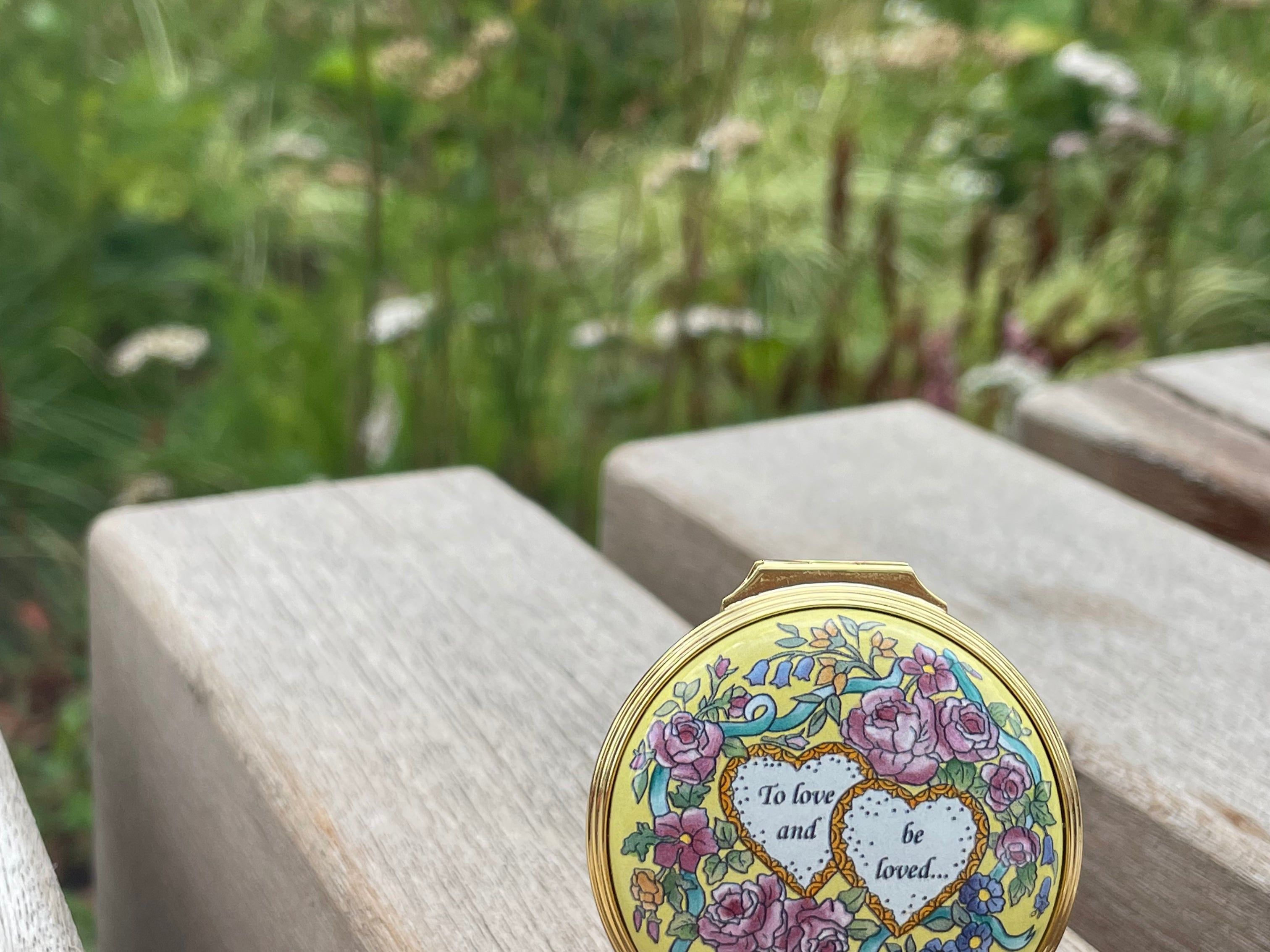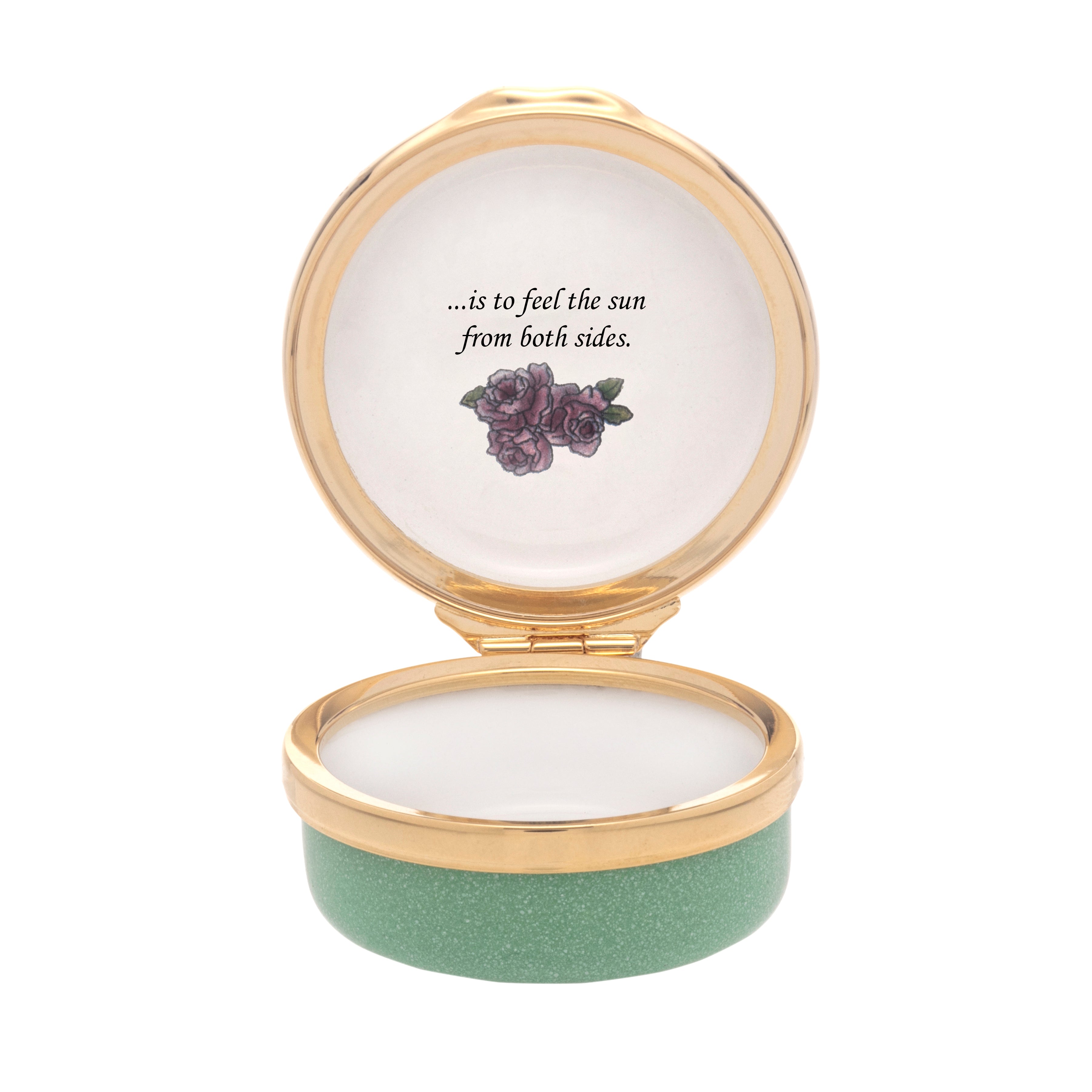 "To Love And Be Loved" Enamel Box
Description

An exquisite token of enduring love, fitting for birthdays, anniversaries, or engagements, expressing heartfelt emotions in an eloquent manner.

This meticulously handcrafted enamel box is a thoughtful gift and a delicate piece of interior decor.

This message box is inspired by vintage Halcyon Days designs and features a floral wreath surrounding two hearts with the saying 'To love and be loved . . . is to feel the sun from both sides'.


Handcrafted in England using centuries-old techniques, this box is bound to make a unique gift to be treasured for years to come.

Crafted with unerring precision, this masterpiece reflects British artistry. Diligent artisans in England painstakingly handcraft and hand-paint each design, employing special enamel paints.

Encased in our signature Halcyon Days box, this enamel treasure is a testament to the art of gifting and lasting emotions.
Measurements

Diameter 43 mm
Height 20 mm
"To Love And Be Loved" Enamel Box