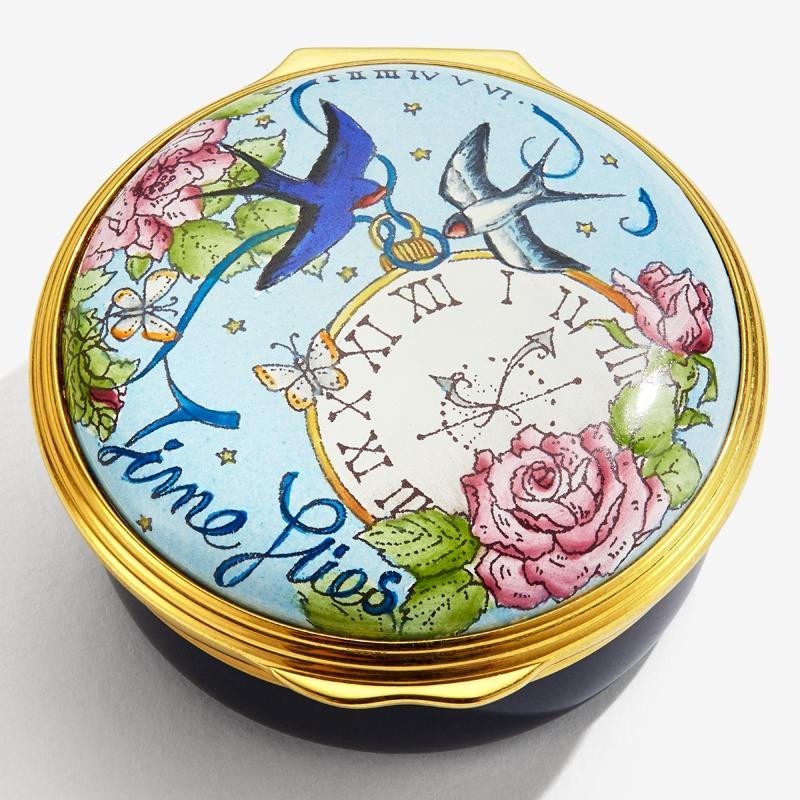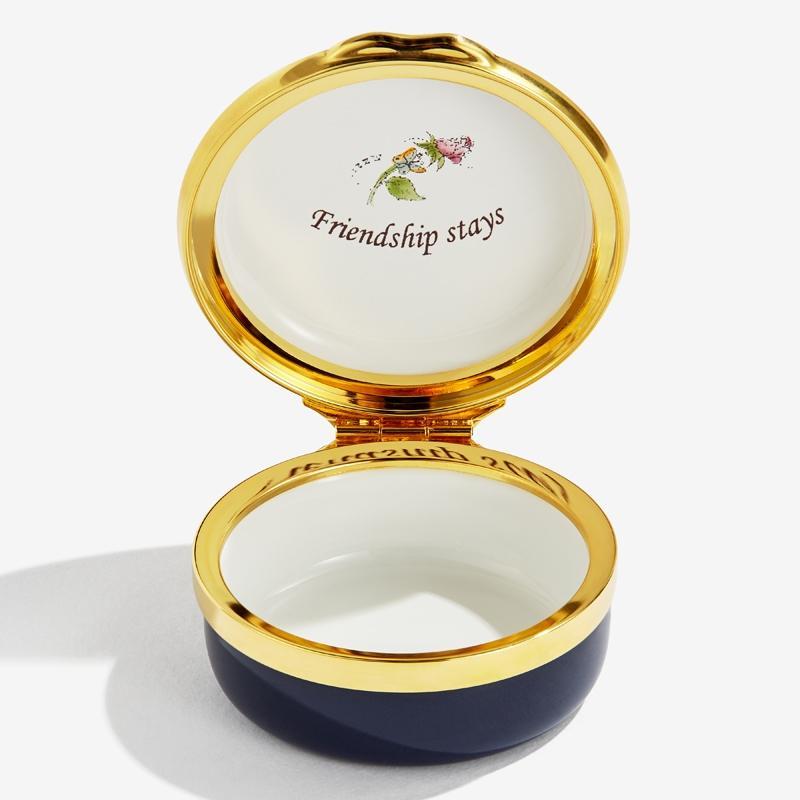 Description

A thoughtful gift perfect for celebrating friendship. This enchanting blue-based box adds a touch of elegance to any home decor.

This enchanting enamel box features hand illustrated birds, red roses and butterflies encircling a clock, with the words 'Time flies' floating in ribbon alongside. The inside lid finishes this heartfelt phrase with the inscription, 'friendship stays'.

This extraordinary enamel box, a testament to timeless bonds, arrives elegantly packaged in our signature Halcyon Days box.

Experience the mastery of traditional craftsmanship with each box, meticulously handcrafted in England by our team of skilled artisans. Every stroke of the design is applied by hand using special enamel paints, a technique passed down through generations.
Measurements

Diameter 43 mm
Height 20 mm