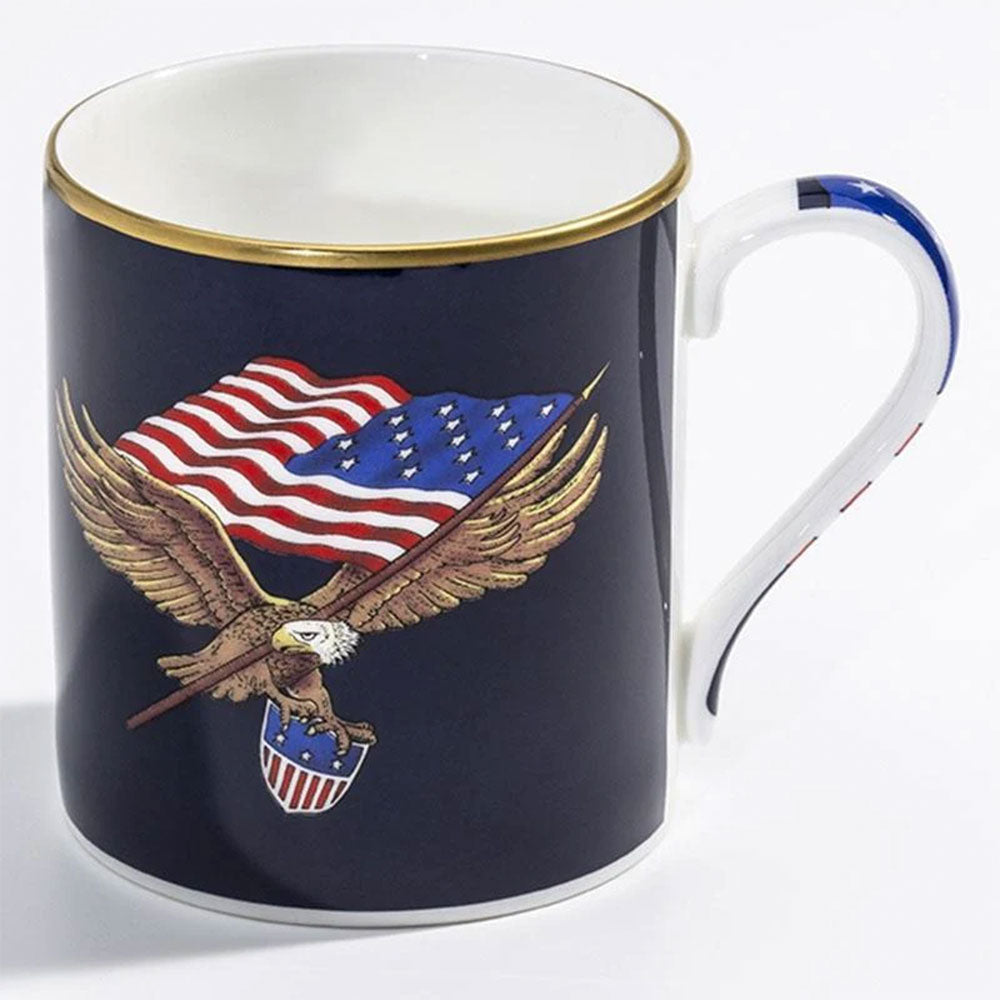 The Star Spangled Banner Mug
Description

A majestic bald eagle soars through the air, holding the star spangled banner upon its back. A striking visual representation of the land of the free and the home of the brave, this handmade mug is the perfect gift for the patriotic American!

Gilded with 24ct gold.

Find out how best to care for your fine bone china here.
Measurements

Height 84 mm
Diameter 76 mm
Width (inc. handle) 110 mm
The Star Spangled Banner Mug