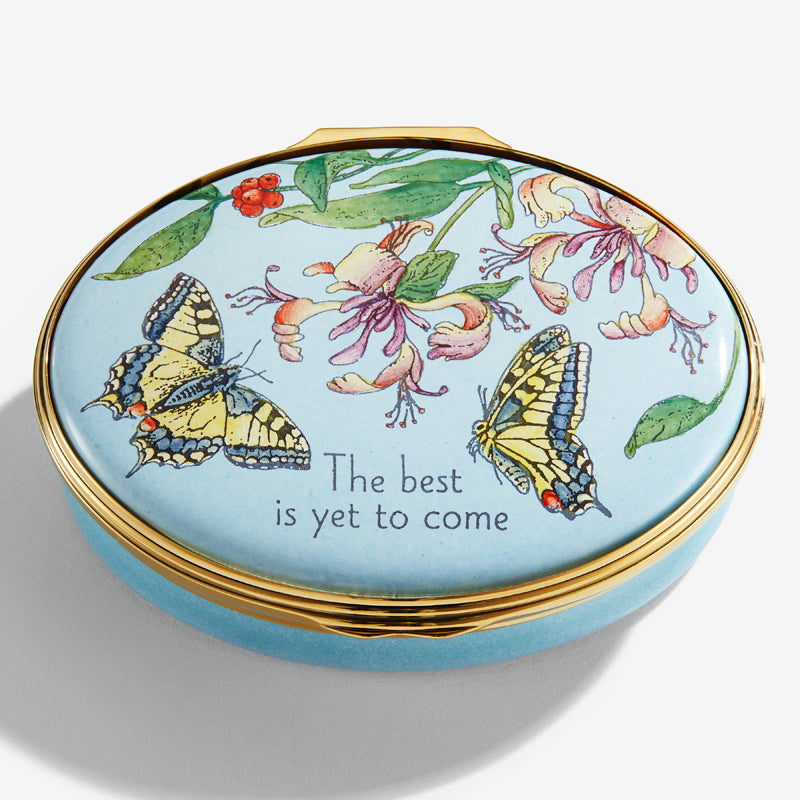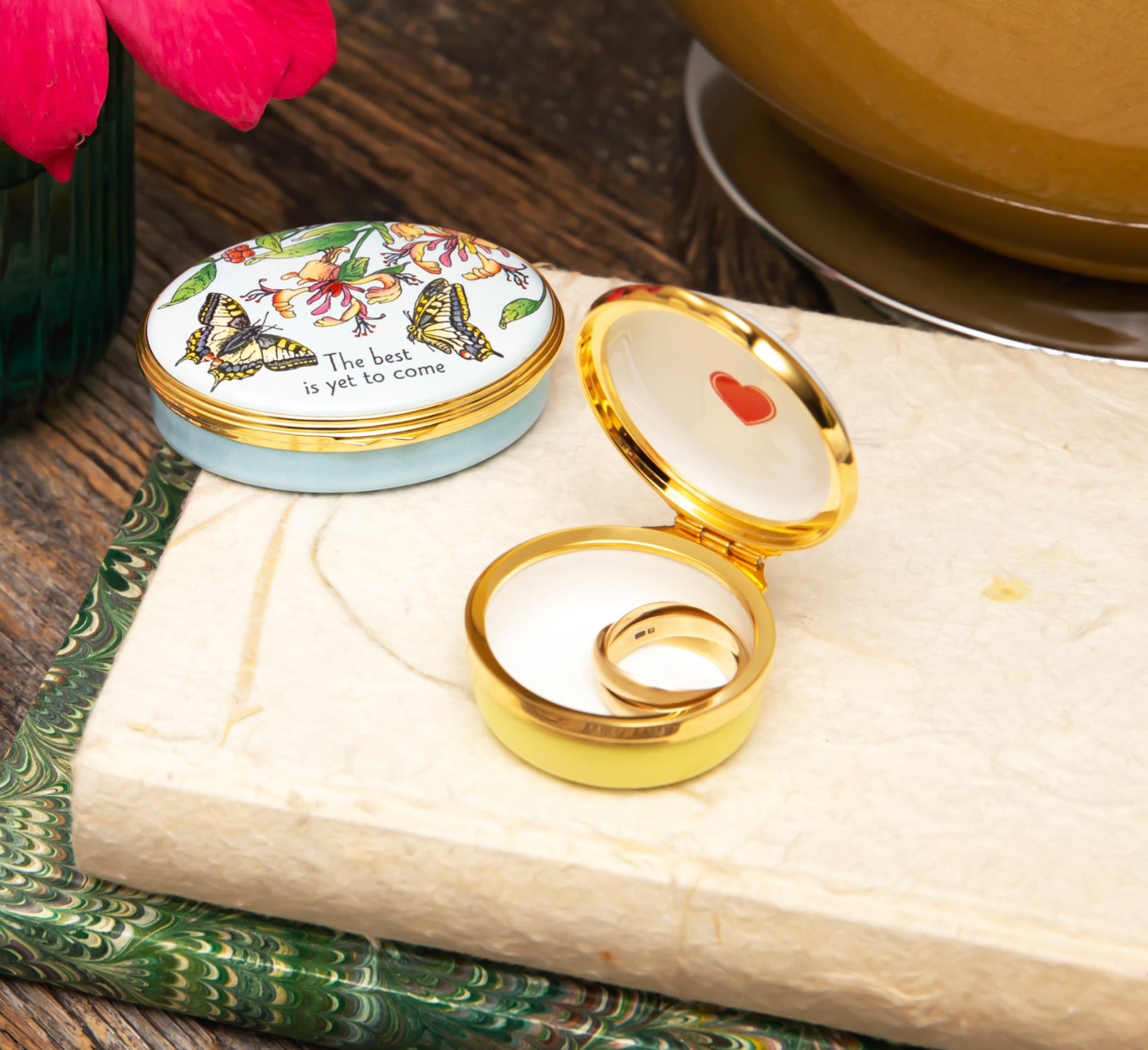 "The Best Is Yet To Come" Oval Enamel Box
Description

A thoughtful gift for someone dear to your heart.

Whether it is a birthday, anniversary, or just a token of affection, this enchanting blue enamel keepsake box carries a message of hope that resonates deeply.

Designed to be a cherished gift and a meaningful keepsake, this oval enamel pill box is more than just a decorative piece.

The intricate design of fluttering butterflies against a vibrant blue backdrop imparts a sense of optimism and elegance.

Crafted with precision, the box showcases the meticulous artistry of our Halcyon Days artisans.

The box arrives in our signature Halcyon Days box, ready to be presented to your loved one.
Measurements

Length 63 mm
Width 50 mm
Height 17 mm
"The Best Is Yet To Come" Oval Enamel Box