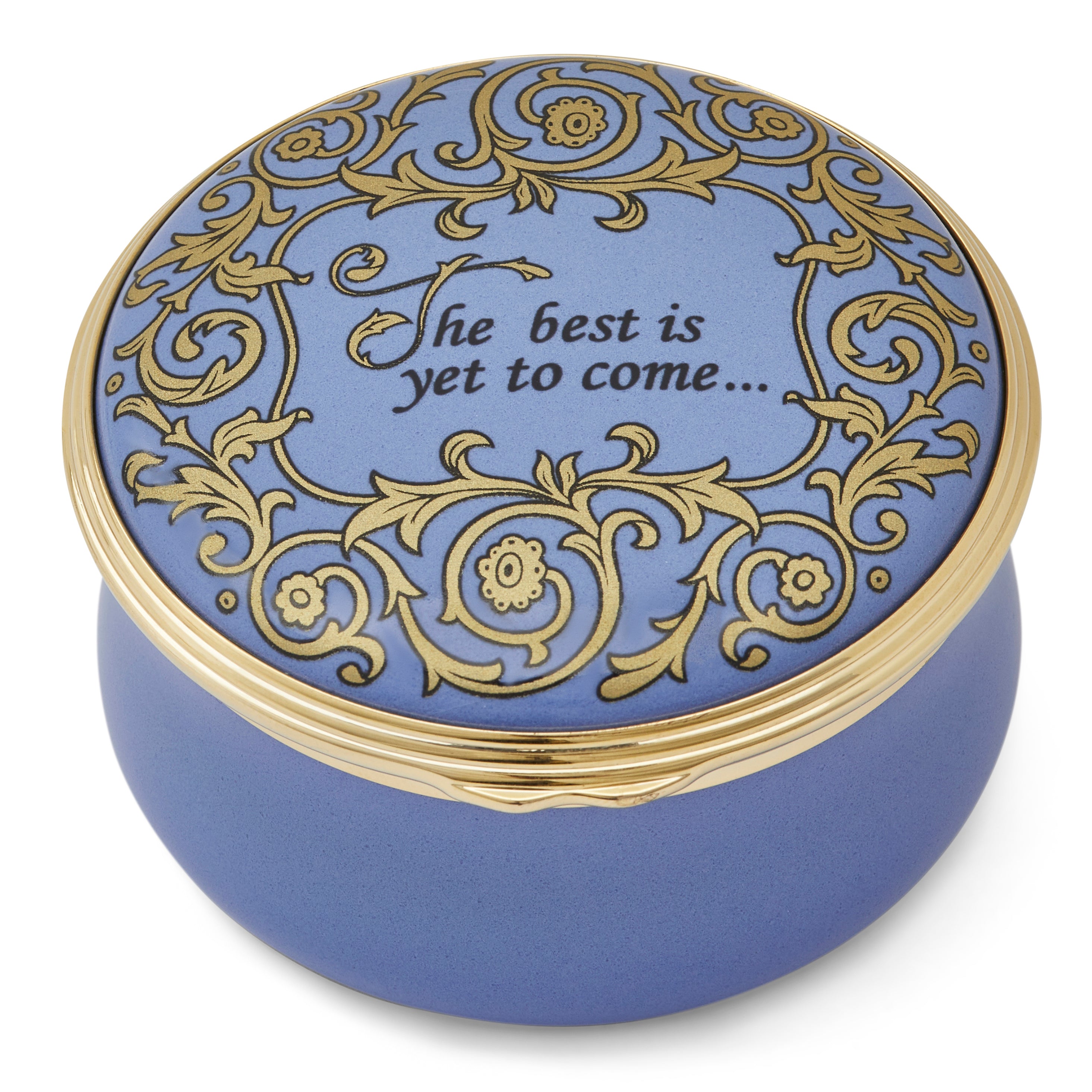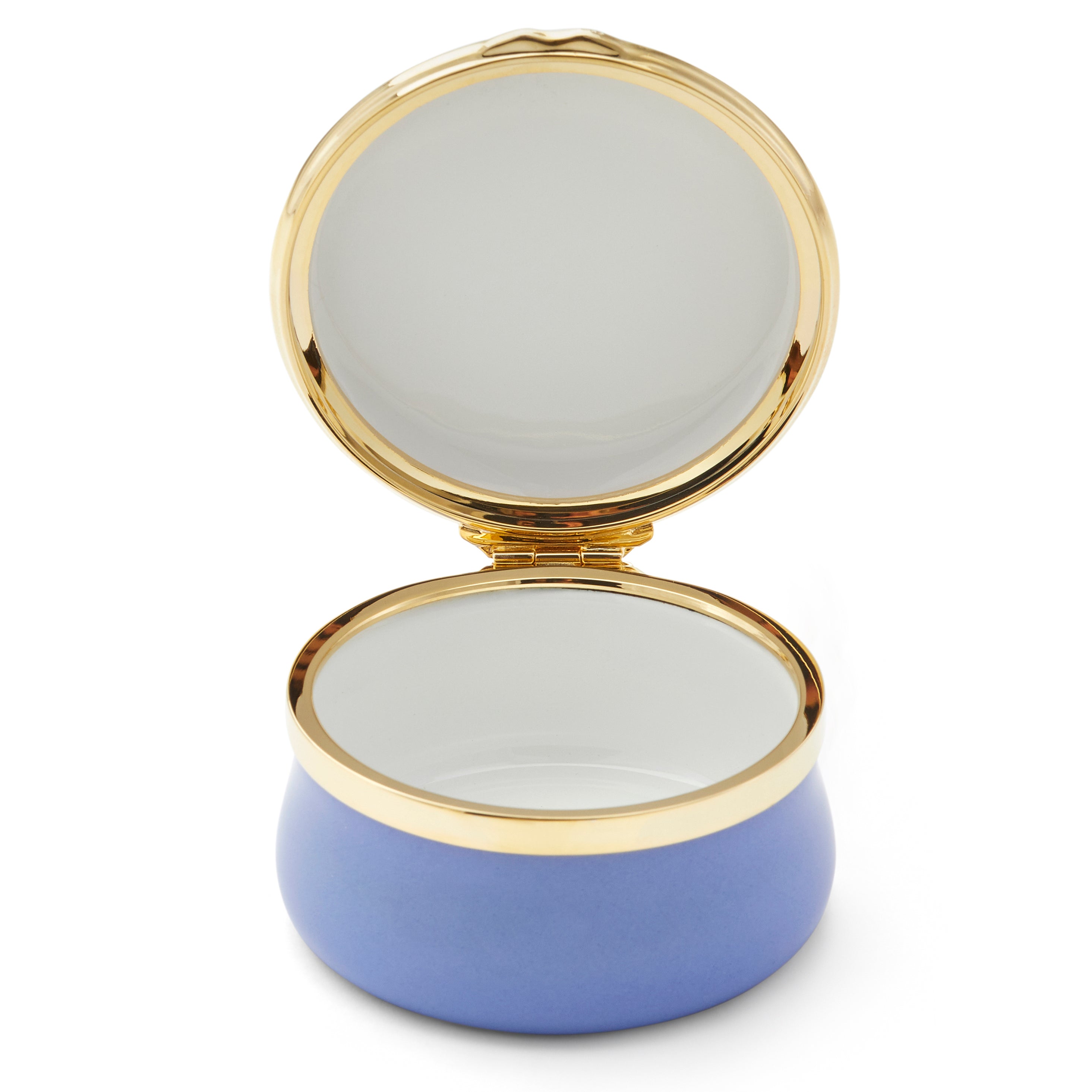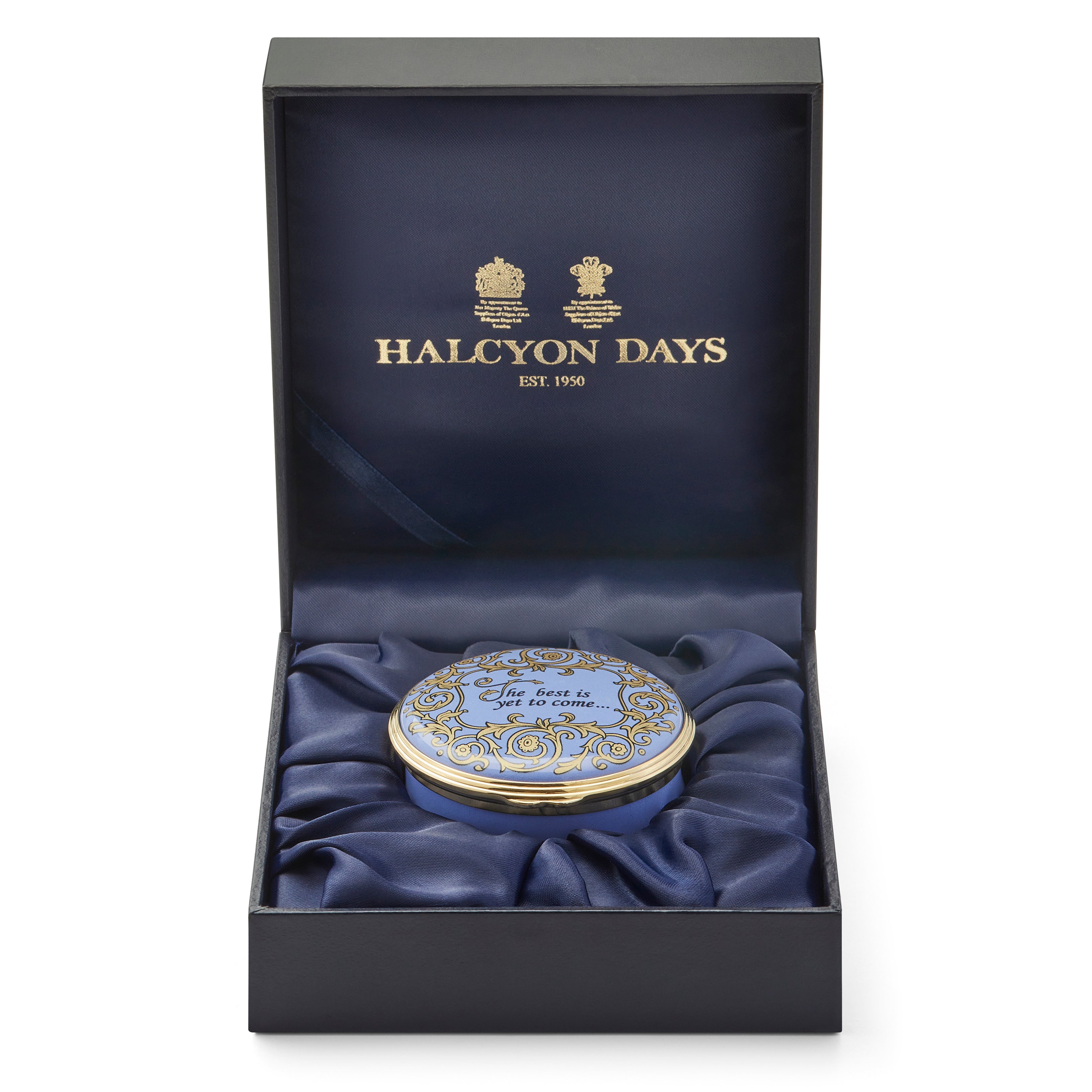 The Best Is Yet To Come Enamel Box - Personalised
This item is made to order and will take 2-3 weeks to deliver.
Description

This classic enamel box features ornate gold leaf design and is adorned with a message of hope. The design is a long-standing Halcyon Days favourite.

Handcrafted in England using centuries-old techniques, this box is bound to make a unique gift to be treasured for years to come.

Measurements

Diameter 57 mm
Height 30 mm

The Best Is Yet To Come Enamel Box - Personalised