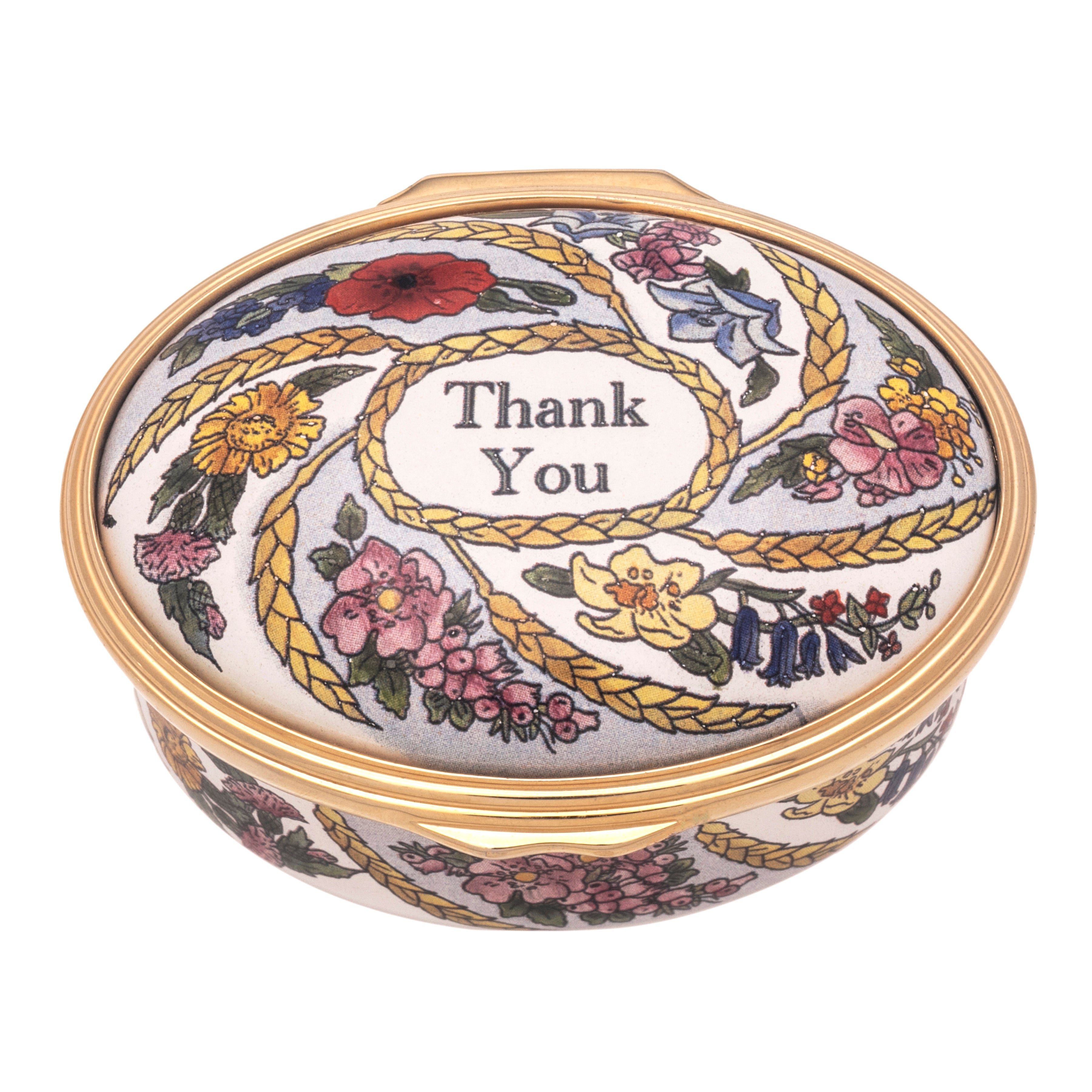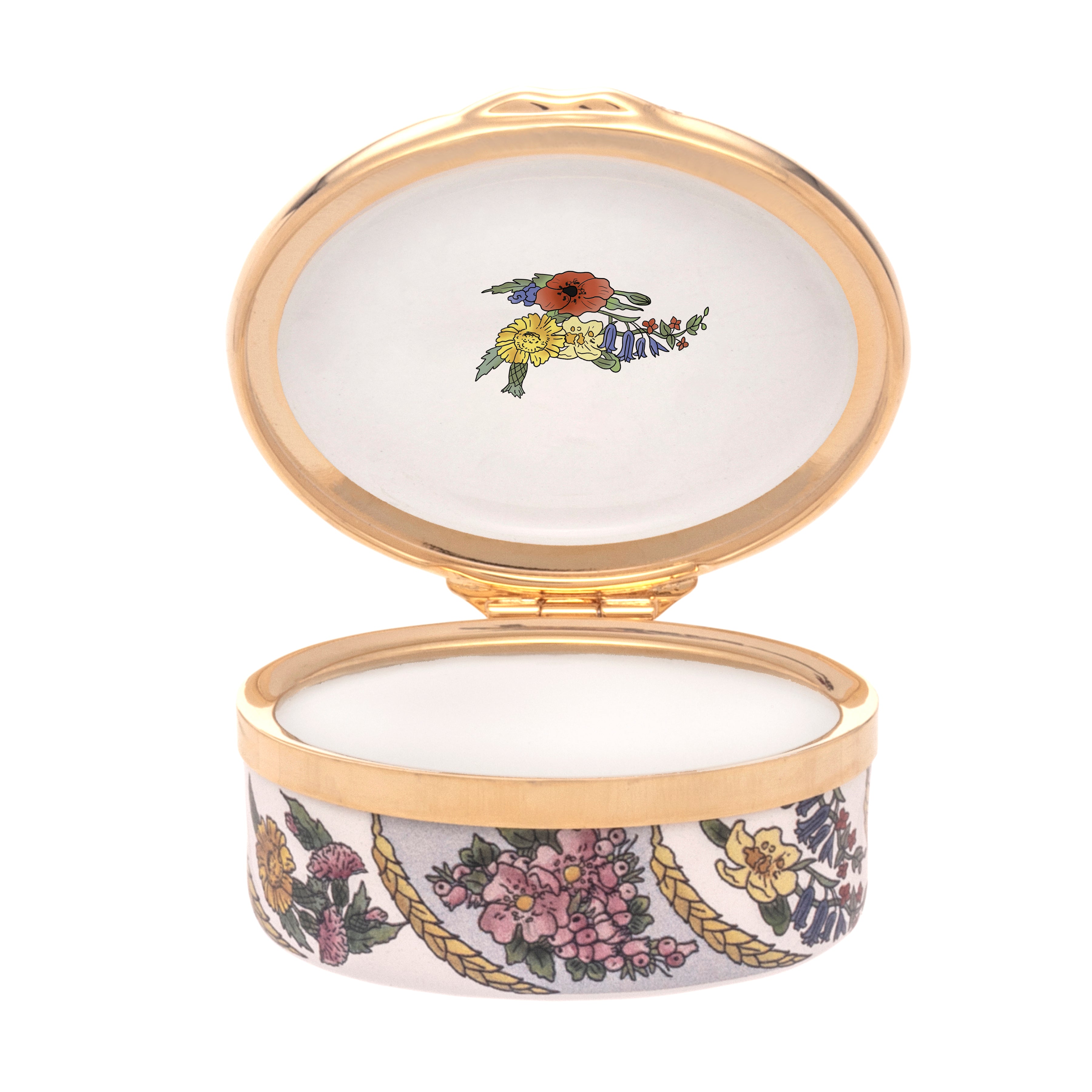 Description

 

A heartfelt gift to express gratitude for someone special.

Designed as an artful display piece, this message box draws inspiration from vintage Halcyon Days designs, featuring a charming spray of flowers encircling the words 'Thank You'.

Presented in our iconic Halcyon Days box, this enamel treasure arrives ready to hold your unique message on the inside base, transforming it into a cherished memento.

Crafted with passion by skilled craftsmen in England, each enamel box undergoes meticulous handcrafting.

Handcrafted in England using centuries-old techniques, this box is bound to make a unique gift to be treasured for years to come.
Measurements

Length 54 mm
Width 42 mm
Height 28 mm