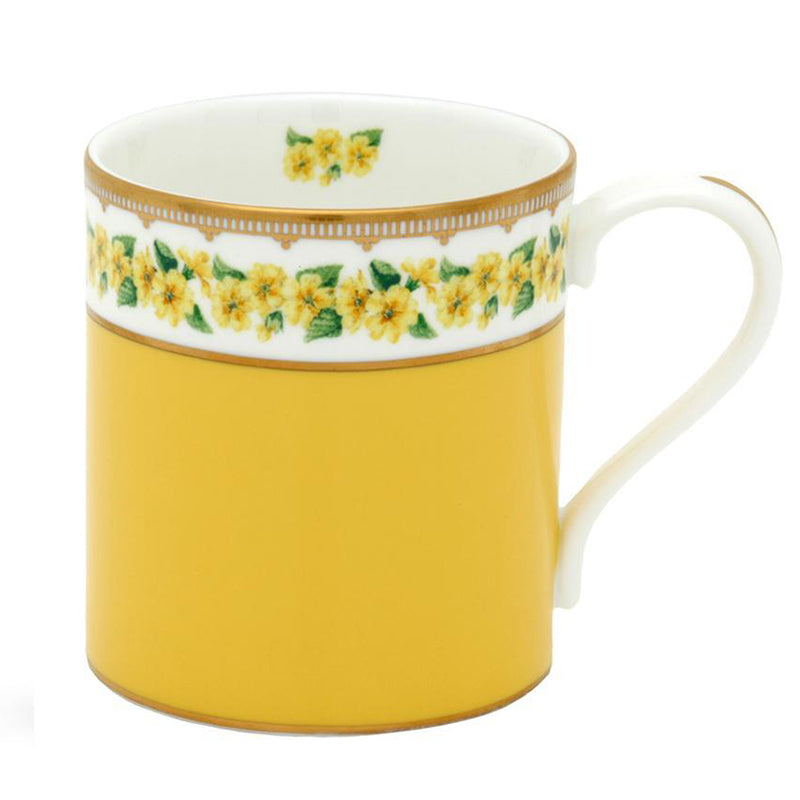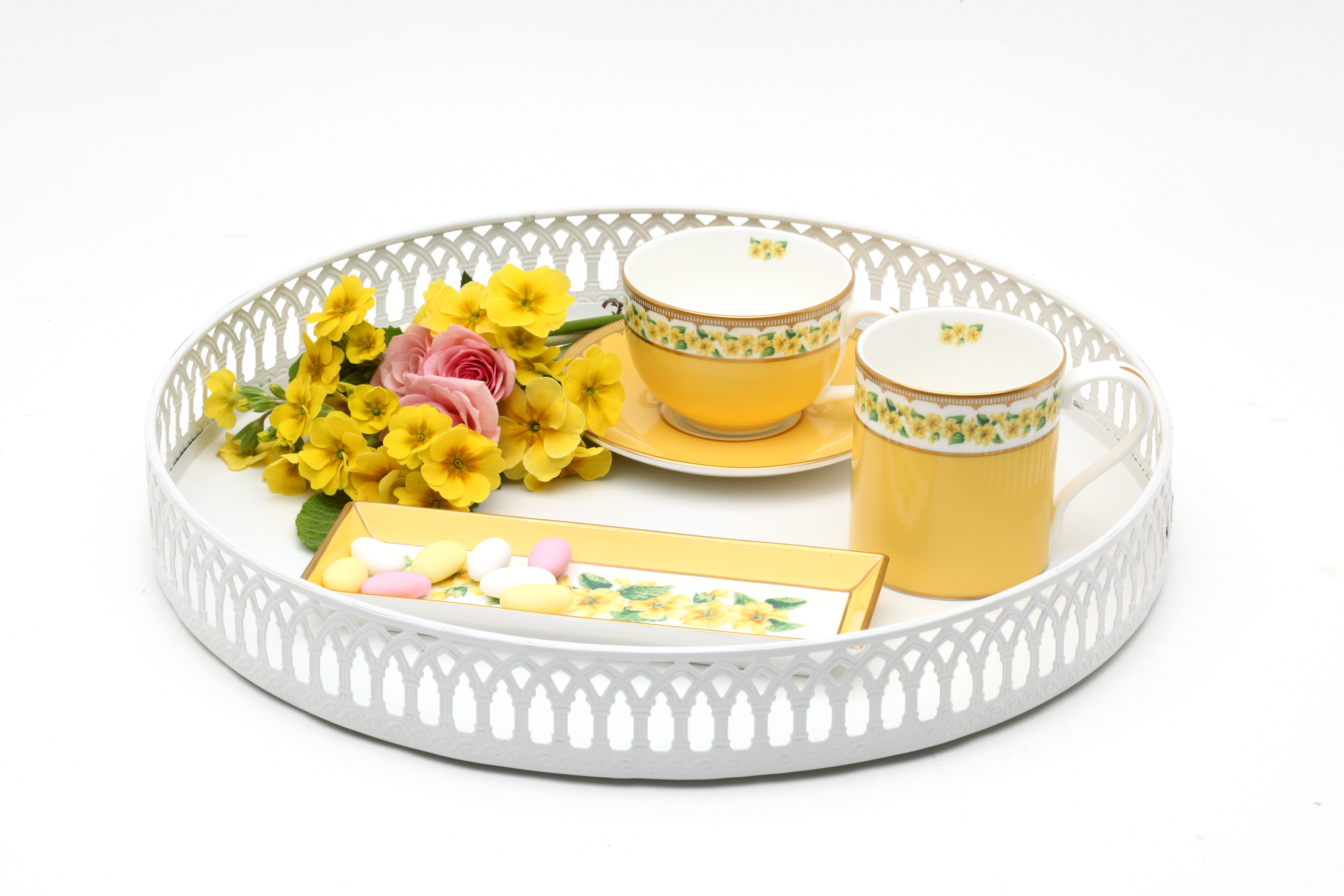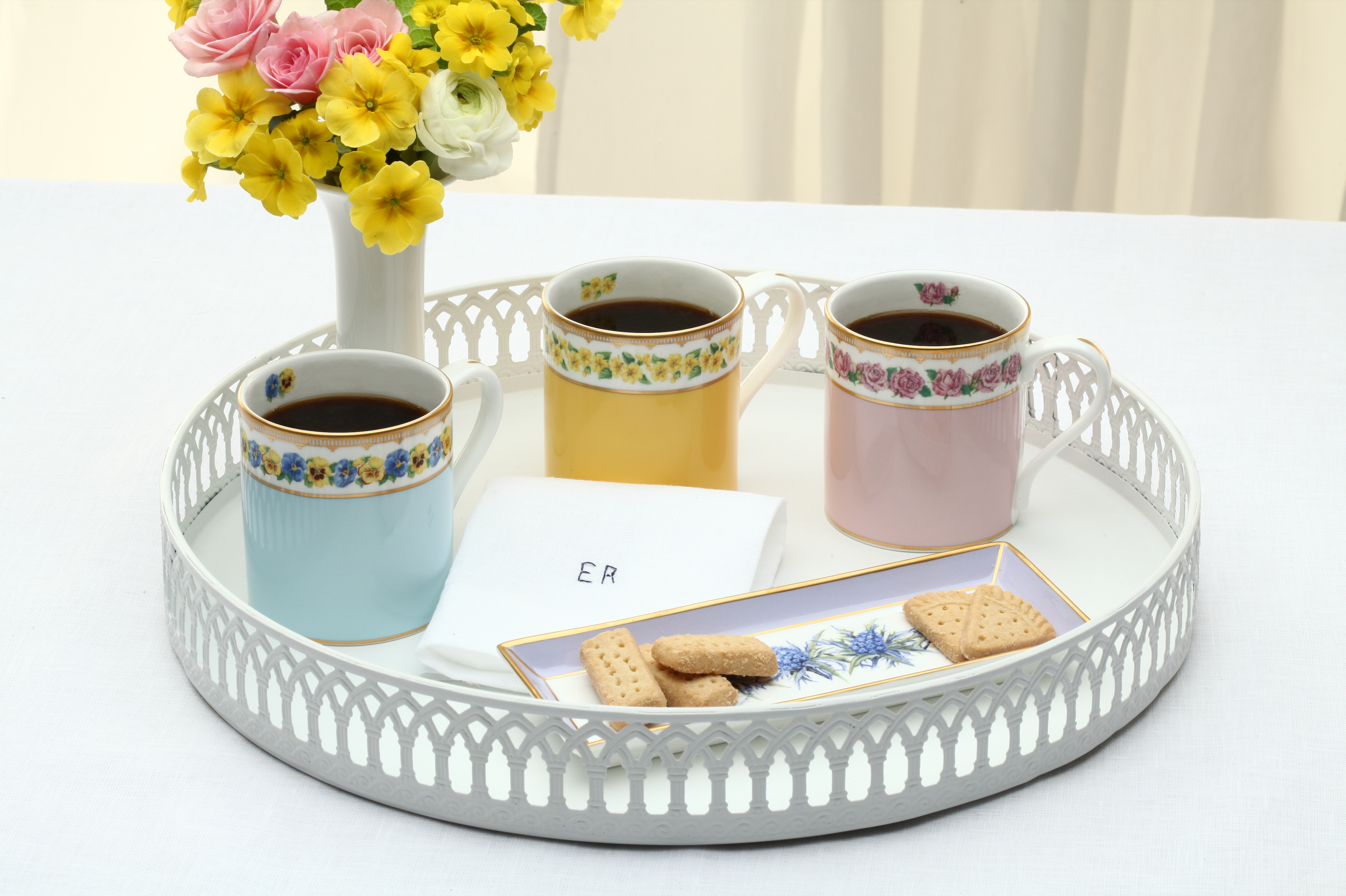 Shell Garden Floral Primula Mug
Description

The Castle of Mey was the beloved holiday home of Her Majesty Queen Elizabeth The Queen Mother. She was dedicated to the castle's gardens, and her favourite flowers, as found in her Shell walled garden, feature in this collection.

This handcrafted fine bone china mug merges pastille yellow background with a surrounding ring of sun-drenched primulas.

Gilded with 24ct gold.

Find out how best to care for your fine bone china here.
Measurements

Height 84 mm
Diameter 76 mm
Width (inc. handle) 110 mm
Shell Garden Floral Primula Mug