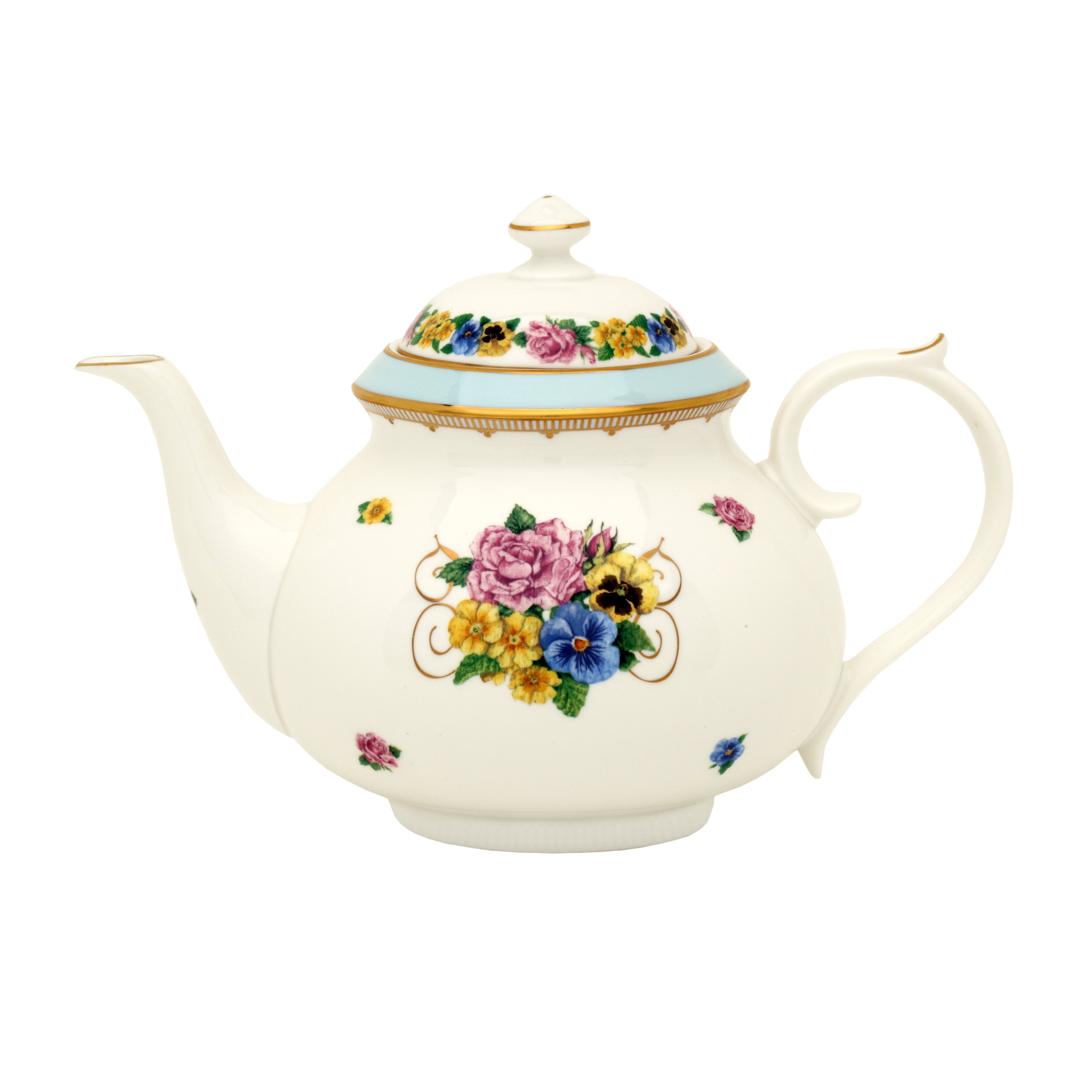 Shell Garden Early Morning Tea Pot
Description

Located in Caithness, Scotland, the Castle of Mey was the much loved holiday home of Her majesty Queen Elizabeth The Queen Mother. She was especially fond of and dedicated to the Castle's gardens and its flowers. Halcyon Days have collaborated with The Castle of Mey & Gardens Trust to form delightful, English handmade collections inspired by the Castle and its grounds.

'The Castle of Mey Shell Garden Collection' features a soft, cornflower blue and white background layered by vibrant floral bouquets of pansies, primulas, carnations and the Albertine rose (The Queen Mother's favourite flowers).

Crafted from the highest quality English fine bone china, this luxury teapot and saucer are an Afternoon Tea must and a delightfully charming gift for any home.
Measurements

Length 250mm (inc. the handle)
Height 180mm
Diameter 150mm
Shell Garden Early Morning Tea Pot