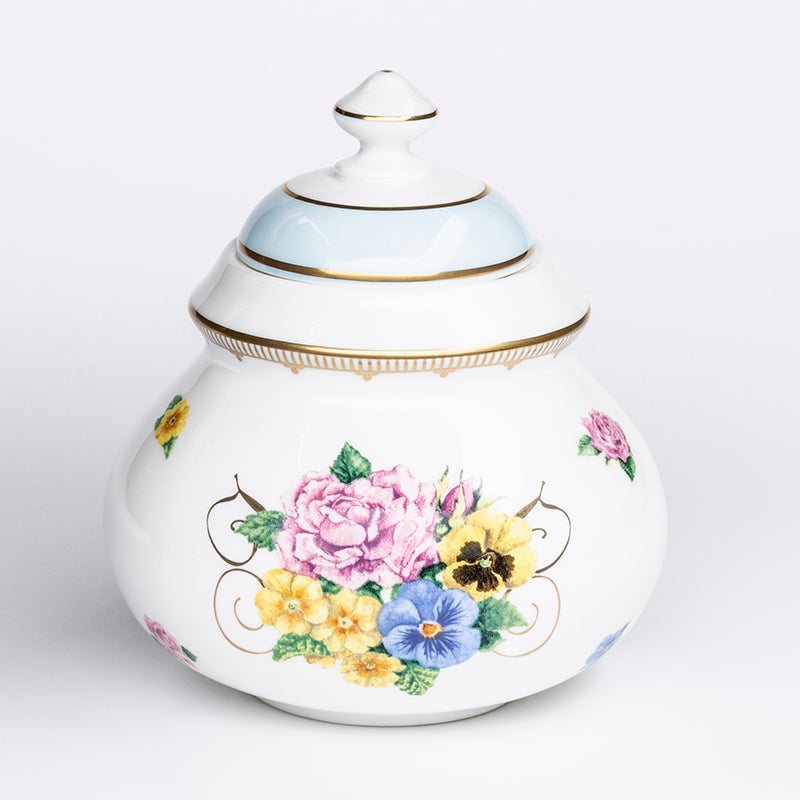 Shell Garden Covered Sugar Pot
Description

The Castle of Mey was the beloved holiday home of Her Majesty Queen Elizabeth The Queen Mother. She was dedicated to the castle's gardens, and her favourite flowers, as found in her 'shell' walled garden, feature in this collection.

This handcrafted fine bone china sugar pot displays an eye-catching bouquet of pansies, primulas, carnations and Albertine roses.

Find out how best to care for your fine bone china here.
Measurements

Length 83mm
Width 83mm
Height 105mm
Shell Garden Covered Sugar Pot