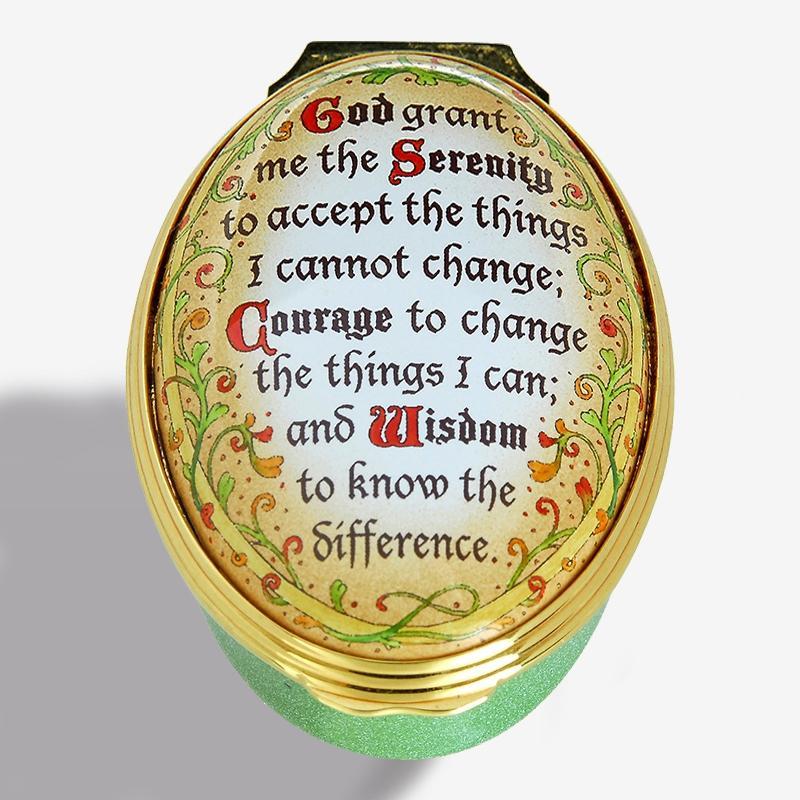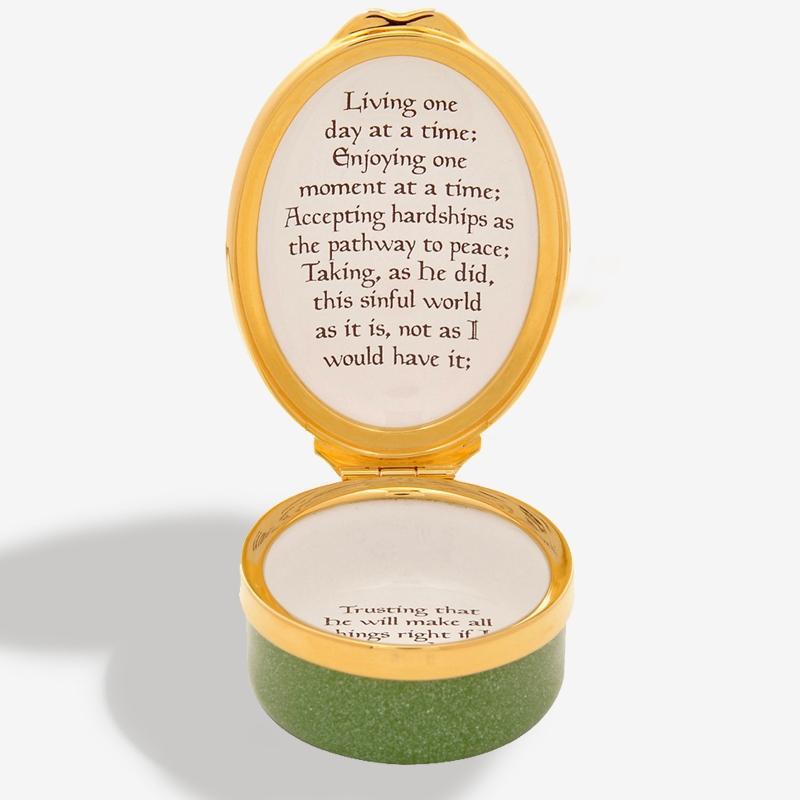 "Serenity Prayer" Enamel Box
Description

A thoughtful gift offering solace through its touching words. Ideal for those seeking comfort, this box embodies the serenity prayer's message beautifully.

With a calming green base, the lid elegantly showcases the prayer: "God grant me the serenity to accept the things I cannot change; the courage to change the things I can; and wisdom to know the difference".

The intricate vine design further enhances its charm, making this enamel box a profound keepsake.

A box which will be treasured for years to come - and a Halcyon Days inspirational classic.

This box arrives in our signature Halcyon Days packaging, ready to deliver its meaningful message.

Each enamel box is a testament to craftsmanship, meticulously handcrafted in England by our team of highly skilled artisans. The design is painted by hand.
Measurements

Length 54 mm
Width 42 mm
Height 28 mm
"Serenity Prayer" Enamel Box