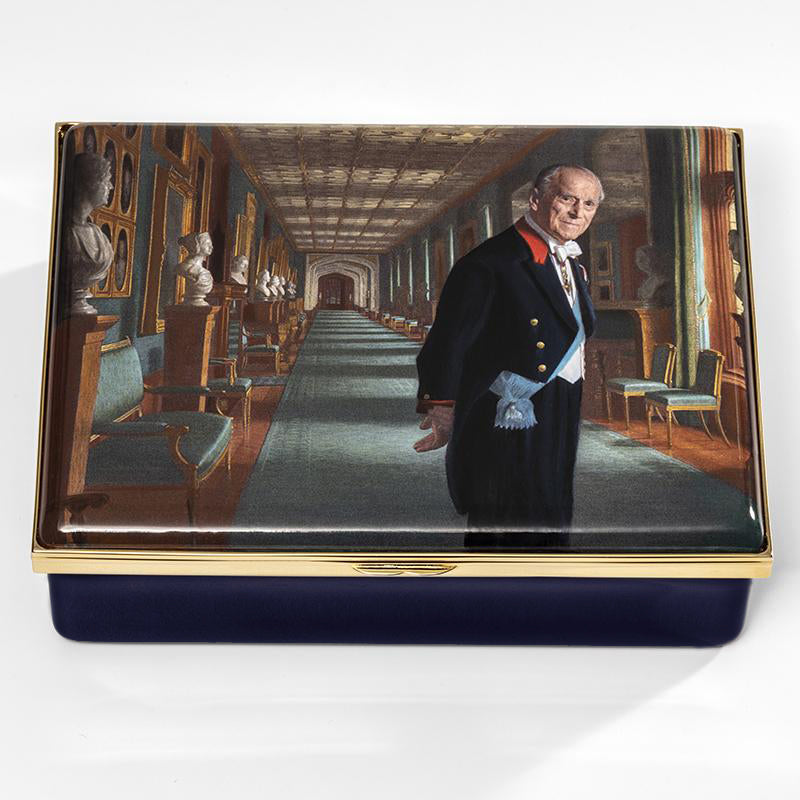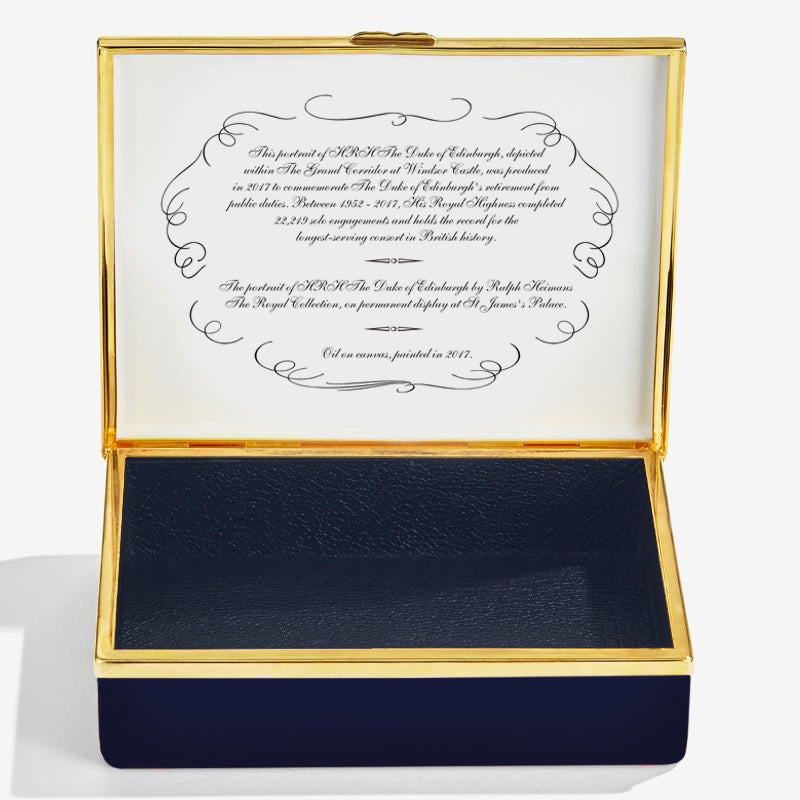 Portrait of HRH The Duke of Edinburgh Enamel Box by Ralph Heimans
Description

Please note that this product is handmade to order and will take approximately 8 weeks to deliver.

 

In commemoration of what would have been HRH The Duke of Edinburgh's 100th birthday, we've collaborated with renowned royal portraitist Ralph Heimans to create these exquisite enamel boxes. Brimming with personality and offering a candid glimpse of the revered late prince, Heimans' work has been reproduced and hand-applied in all its intricately coloured glory.

Boasting a luxurious leather interior, celebratory inner inscription, gold piping, and a Prince of Wales blue base, this box reflects consummate craftsmanship and emanates refined, royal splendour. These exclusively produced pieces are a limited edition of 100 and make an appropriately exceptional tribute to a life well lived.

Each box will come with its unique number.




Interior text reads 

This portrait of HRH The Duke of Edinburgh, depicted within The Grand Corridor at Windsor Castle, was produced in 2017 to commemorate The Duke of Edinburgh's retirement from public duties. Between 1952 - 2017, His Royal Highness completed 22,219 solo engagements and holds the record for the longest-serving consort in British history. 

The portrait of HRH The Duke of Edinburgh by Ralph Heimans

The Royal Collection, on permanent display at St James's Palace. 

Oil on canvas, painted in 2017.



Measurements

Length 138mm
Width 117mm
Height 37mm
Portrait of HRH The Duke of Edinburgh Enamel Box by Ralph Heimans