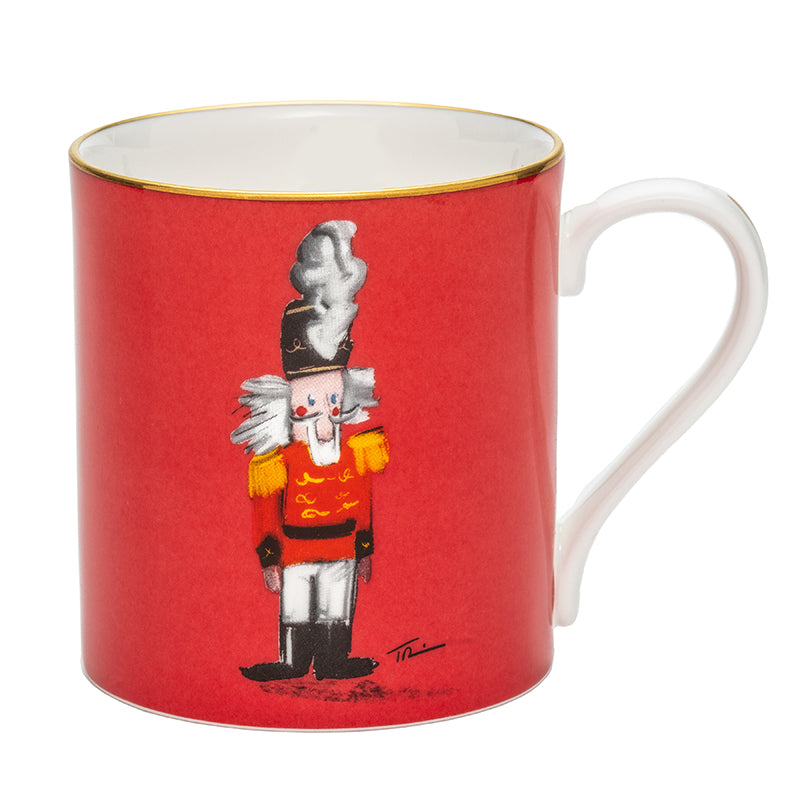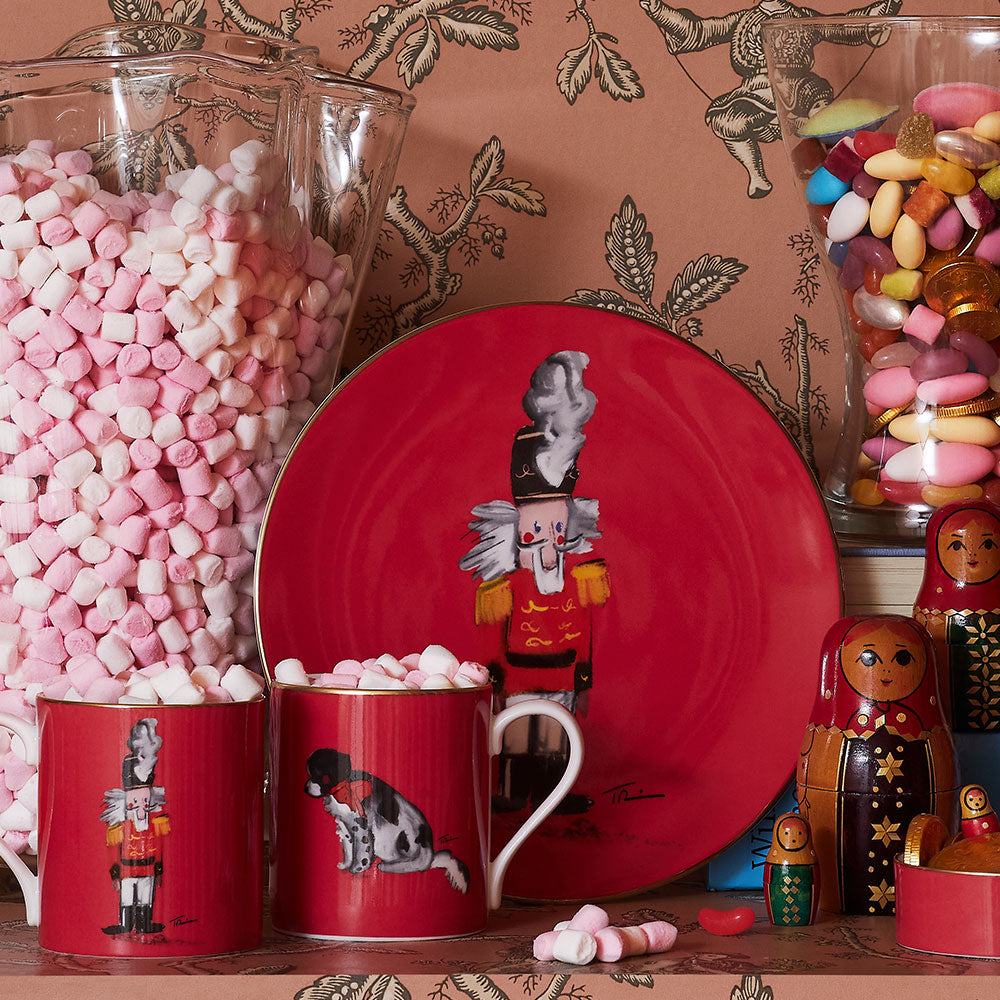 Description

A cherished gift for all ages, this English fine bone china red mug showcases New York-based illustrator Tug Rice's enchanting portrayal of the Nutcracker, evoking nostalgia.

Forming part of our collaborative collections with the artist, this piece seamlessly merges artistic prowess with Halcyon Days' craft expertise.

The English fine bone china enables optimal liquid exposure to your palate, enhancing your enjoyment of the tea's rich flavour.

Crafted from elegant English Fine Bone China, this mug's exquisite translucency and design details are complemented by a capacity of 10 fl oz, inviting you to indulge in moments of refined taste and charm.
Measurements

Height 84 mm
Diameter 76 mm
Width (inc. handle) 110 mm