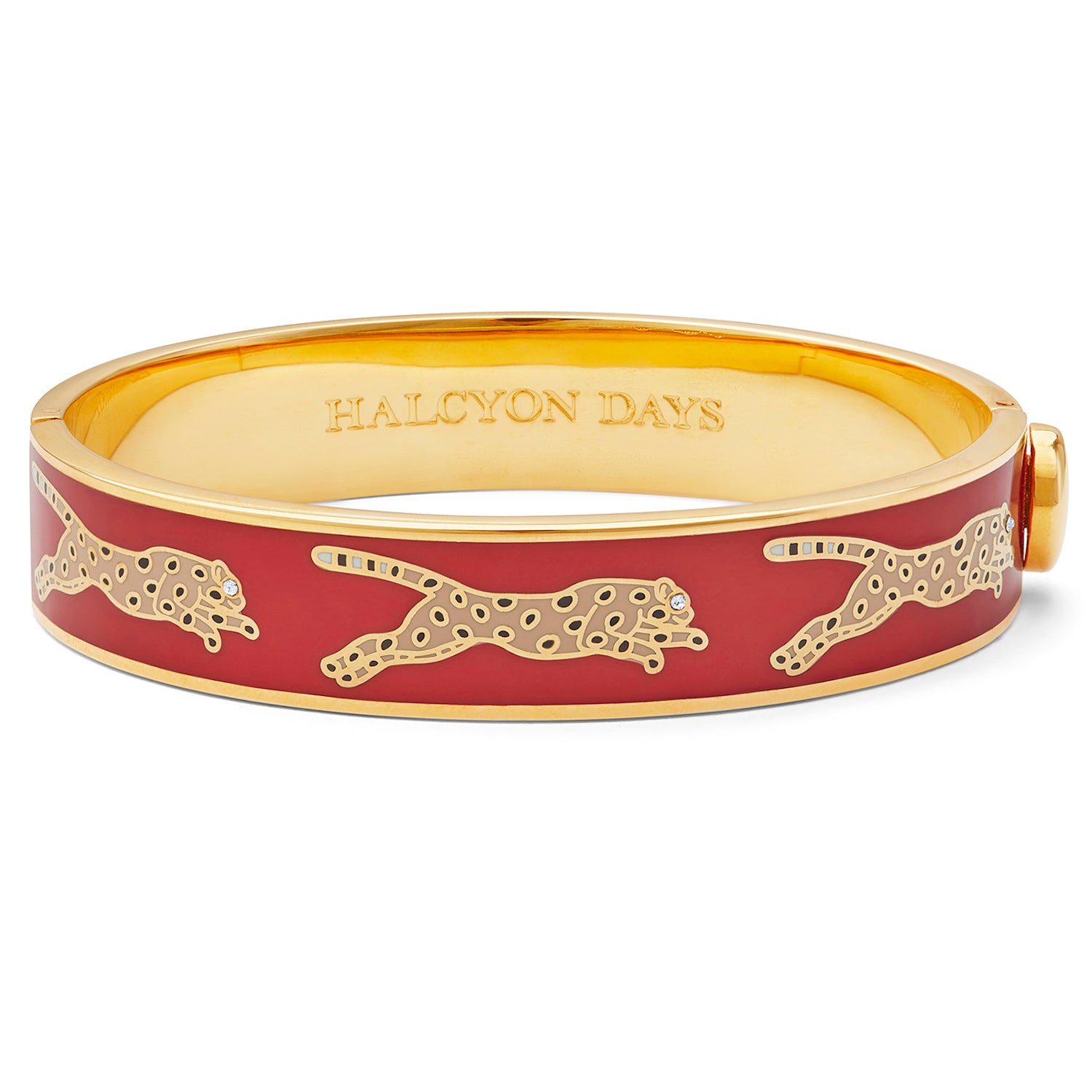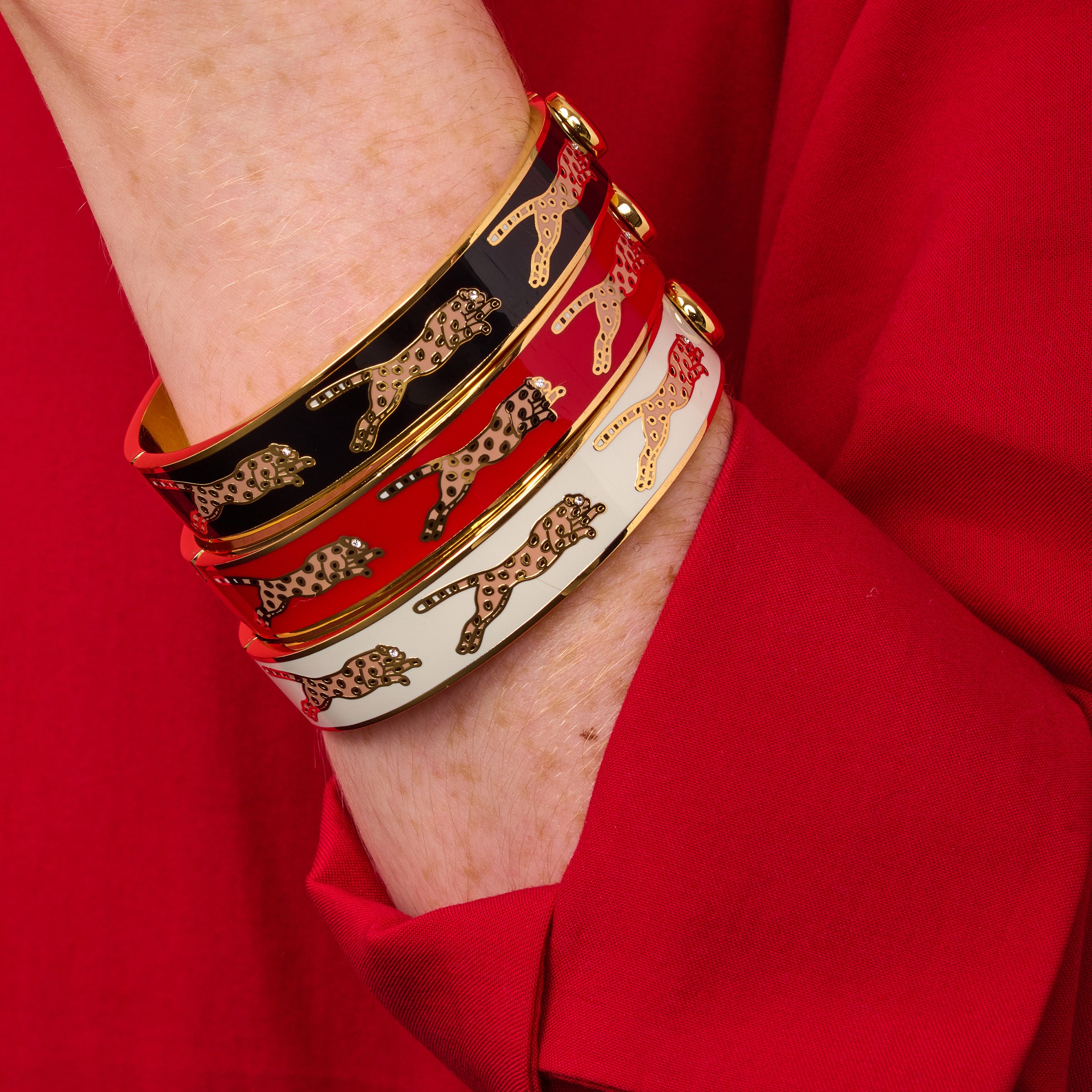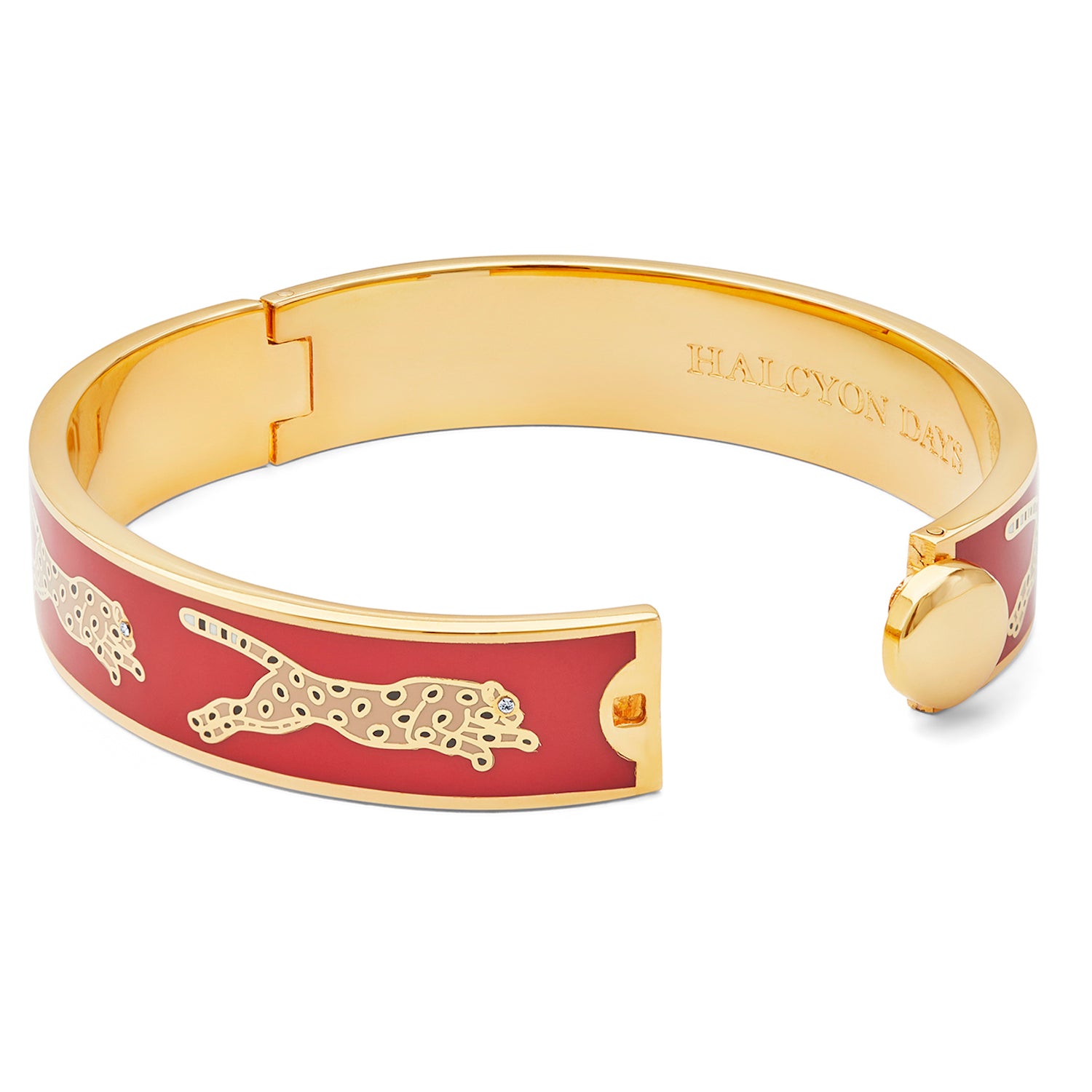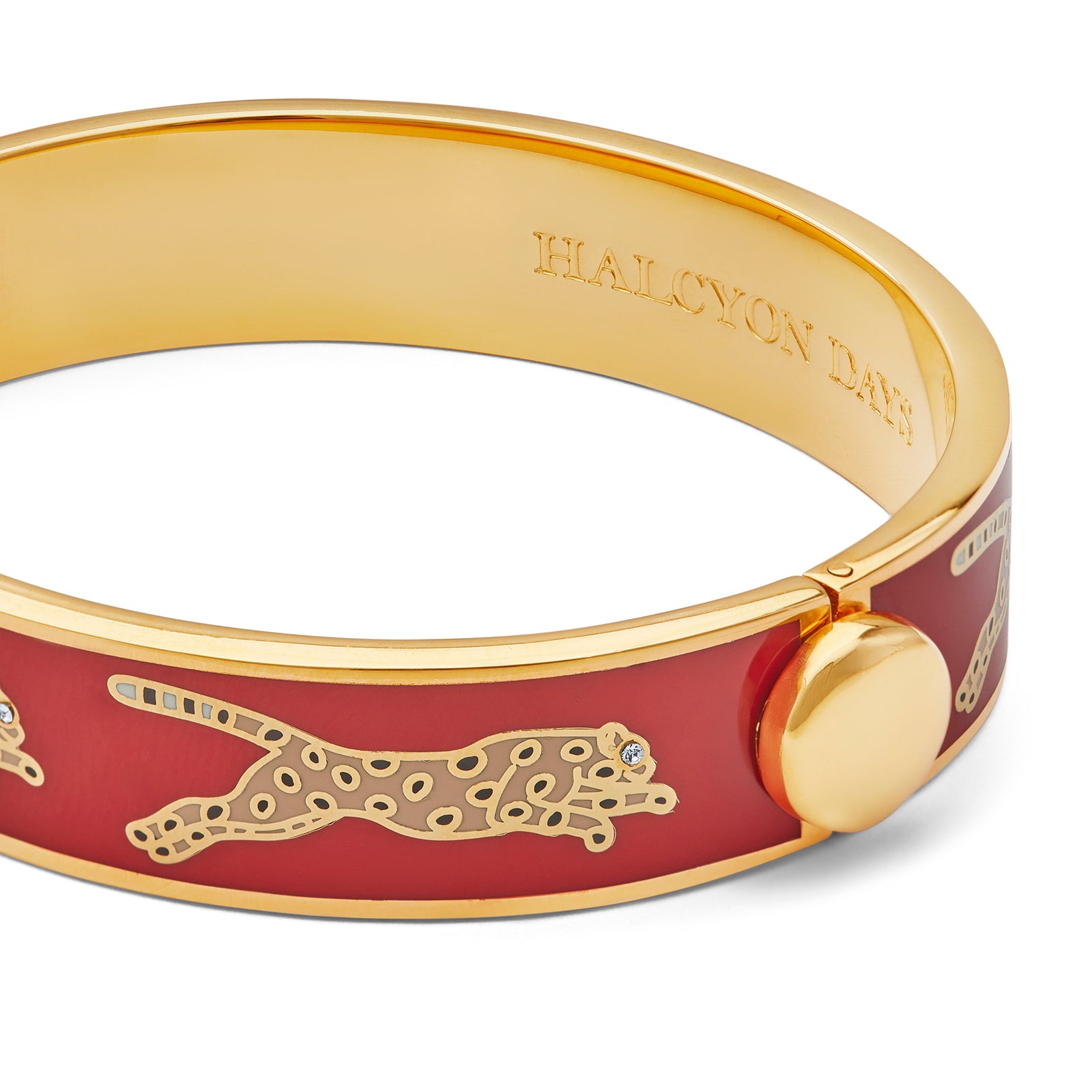 Leopard Red & Gold Bangle
Description

Available in four colours, including cream, black, red, and deep cobalt, each Leopard 13mm Hinged Bangle is suited for any occasion. The roaringly distinguished design of the leopards featured on this bangle makes it a modern classic. The plating is 18ct gold for a touch of luxury.

Fitted with our traditional hinged clasp for ease and comfort, this elegant bracelet can be worn either as a single item or stacked with other bangles for statement accessorising. 
Measurements

Width 52mm
Height 60mm
Circumference 176mm
Leopard Red & Gold Bangle