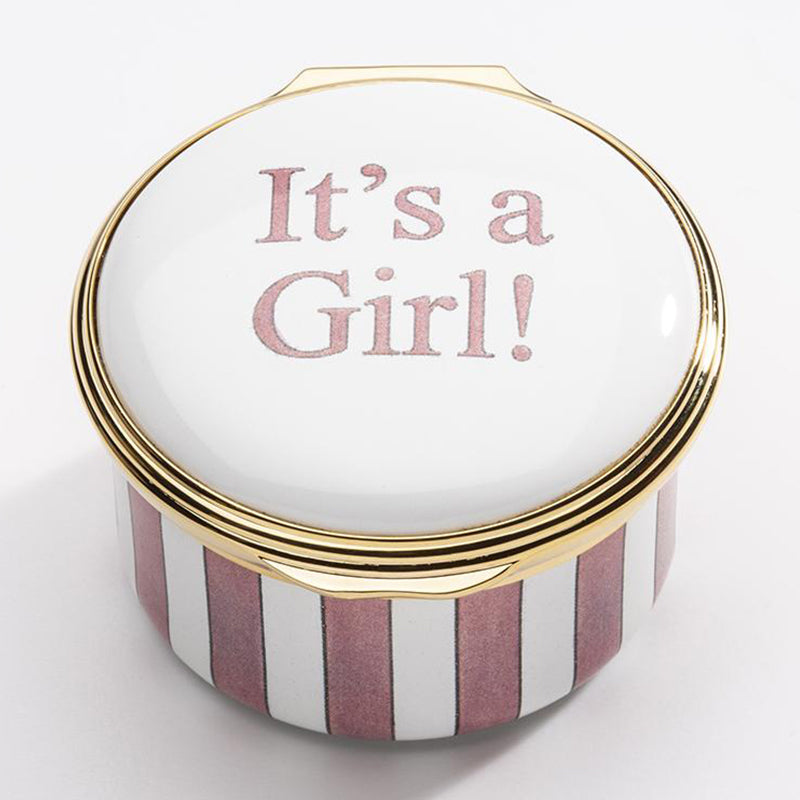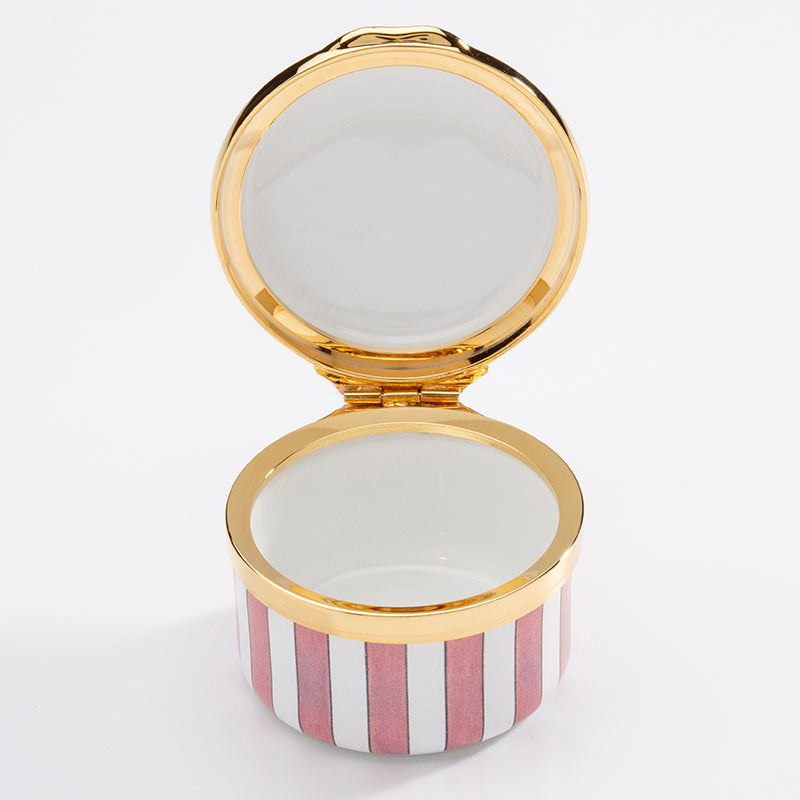 Description

 

A cherished gift for a newborn girl, doubling as an elegant home decoration.

The lid features the words "It's a girl" against a white background, adorned with pink and white stripes.

This keepsake box serves as a nursery gift and decorative enamel box, capturing the joy of a new arrival.

Crafted by skilled artisans in England, each enamel box undergoes meticulous handcrafting, accentuated by intricate hand-painted designs using unique enamel paints.

This treasure arrives in our distinguished Halcyon Days packaging.

Make it even more special by adding your personal message to the inside base, transforming it into a lasting memento of this precious moment. 
Measurements

Diameter 43 mm
Height 28 mm