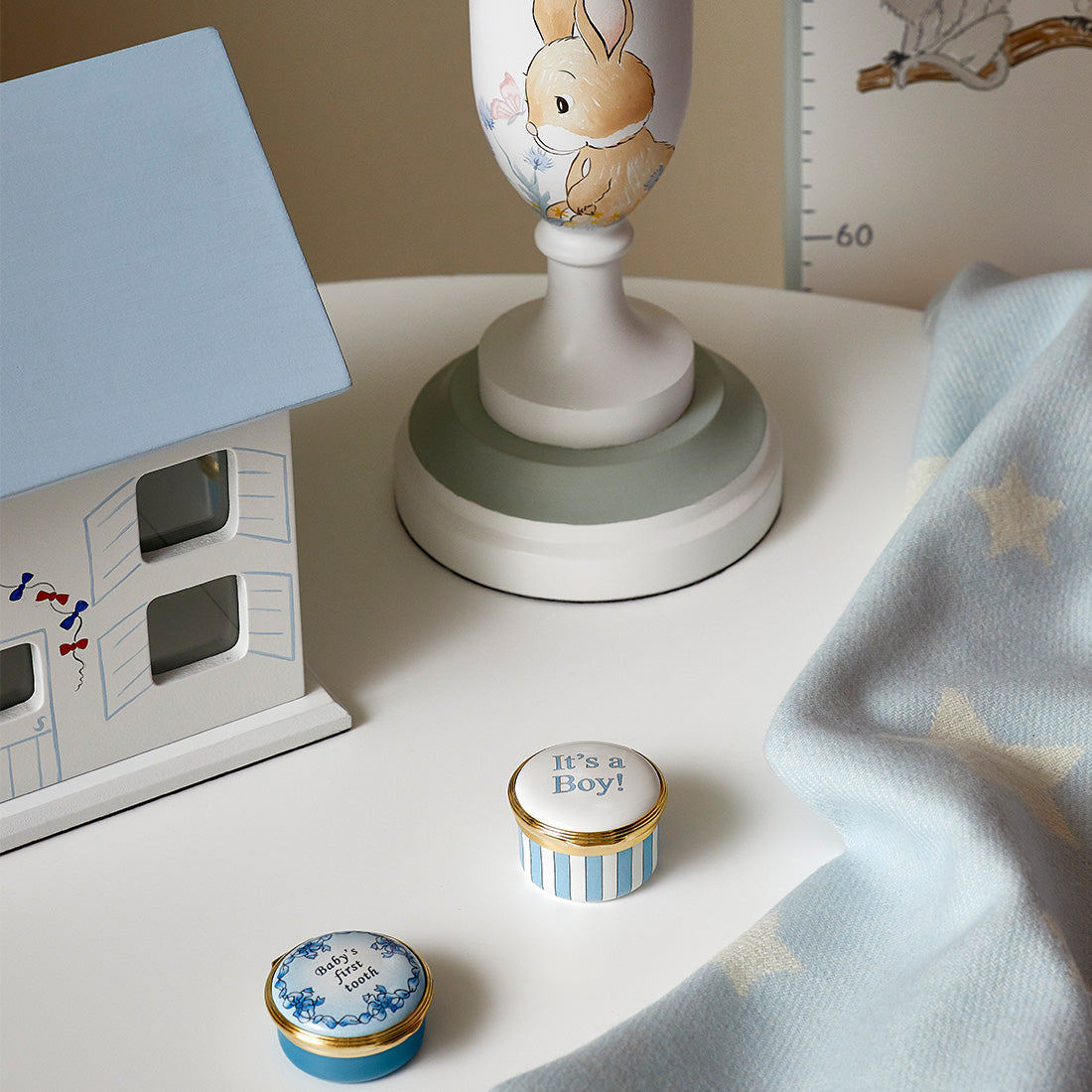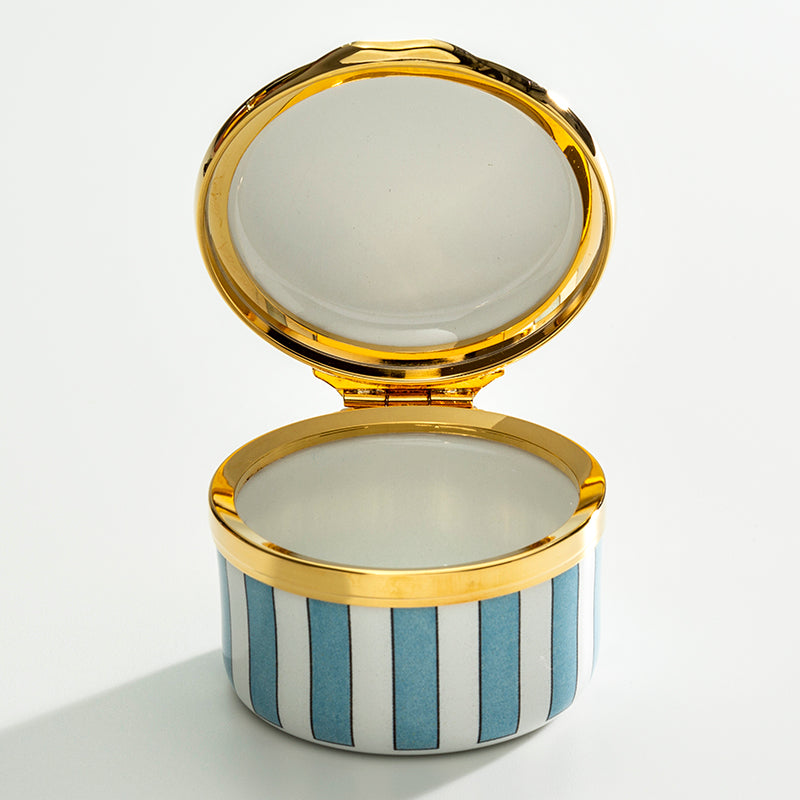 Description

 

A heartfelt gift for a newborn boy, doubling as a charming home decoration.

The lid features the words "It's a boy" against a white background, adorned with blue and white stripes.

This keepsake box serves as a nursery gift and decorative enamel box, celebrating the arrival of a baby boy.

Crafted with precision by skilled artisans in England, each enamel box undergoes meticulous handcrafting, with intricate hand-painted designs using unique enamel paints.

This treasure arrives in our distinguished Halcyon Days packaging.

Elevate its significance by adding a personal message to the inside base, transforming it into a cherished memento of this joyous occasion.
Measurements

Diameter 43 mm
Height 28 mm