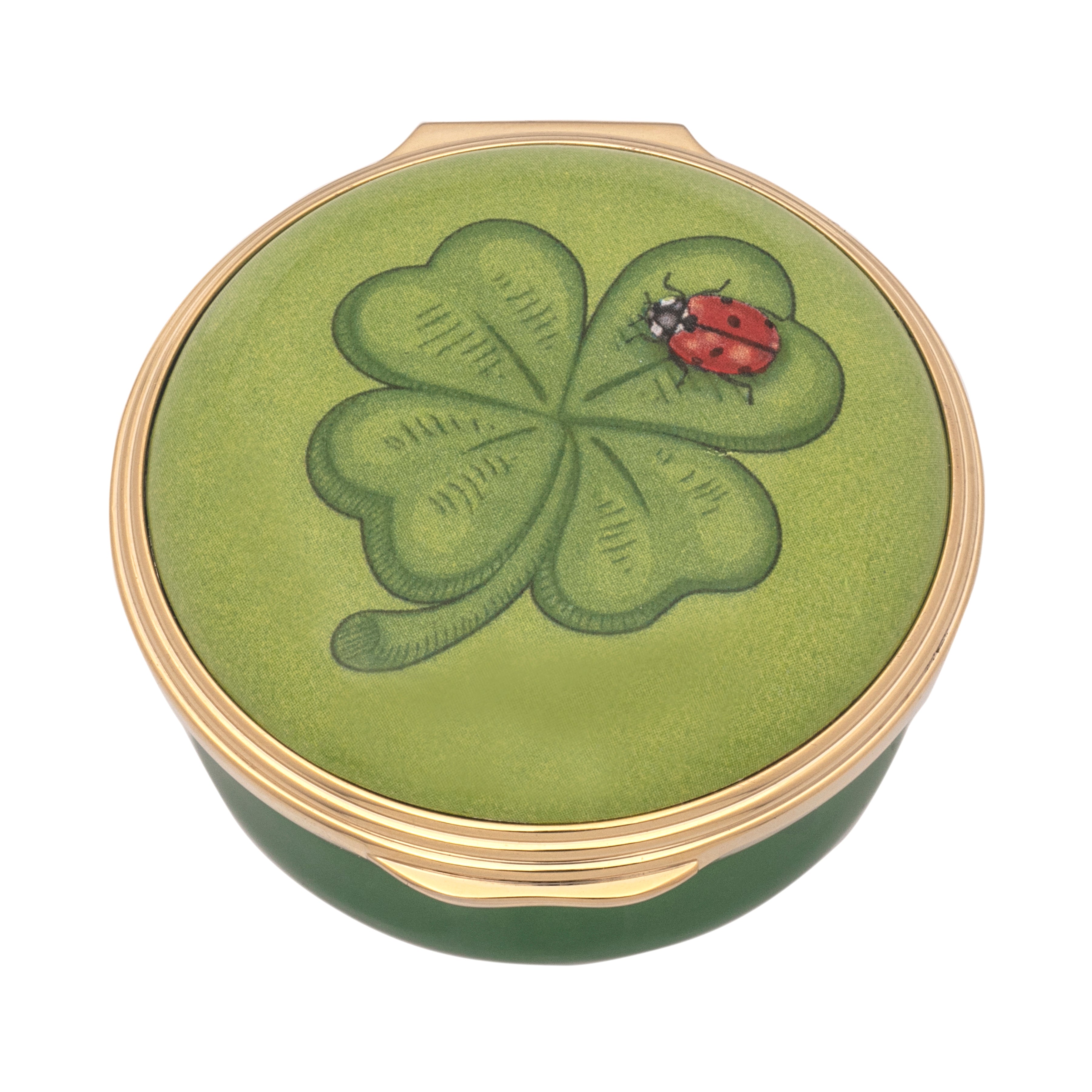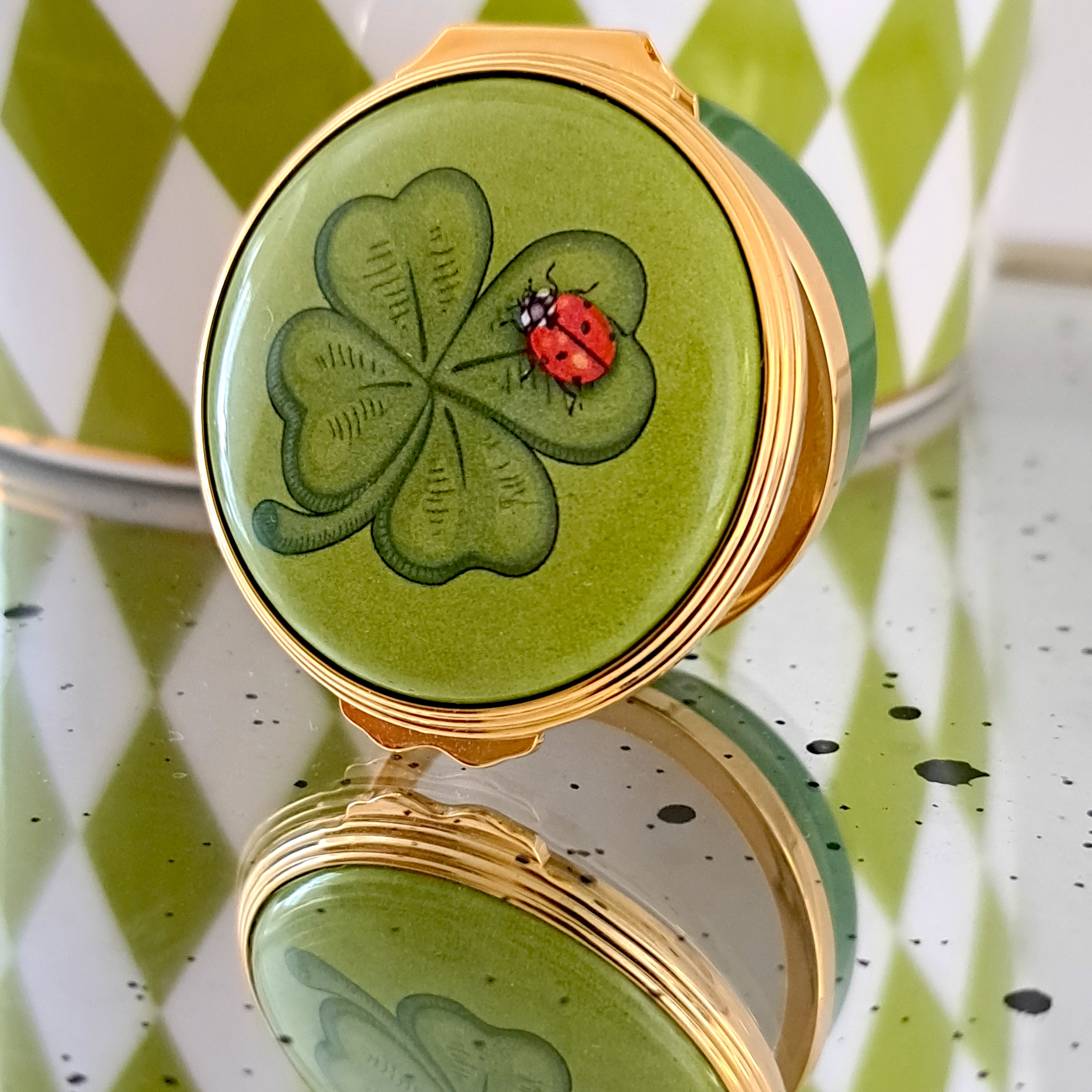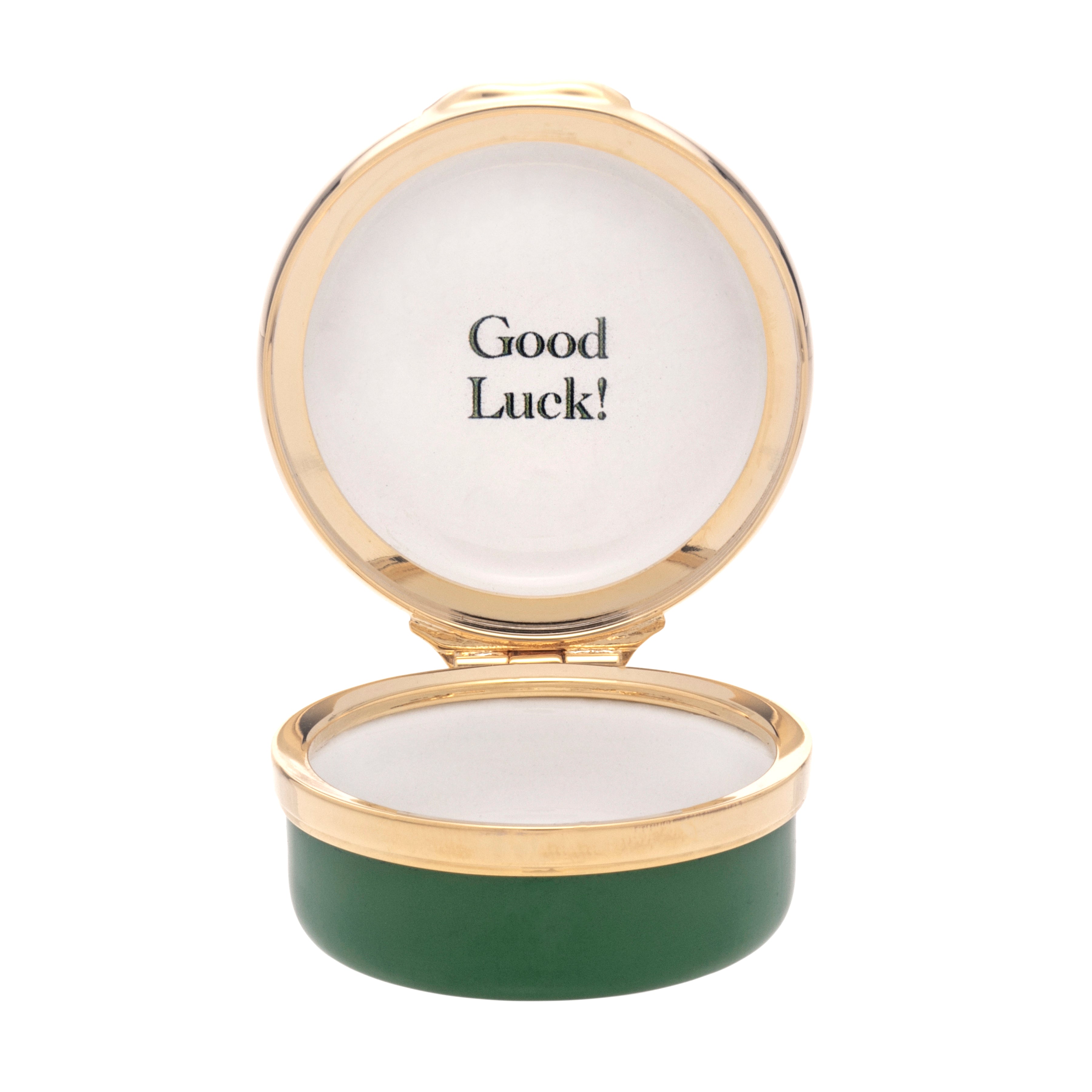 Description

A thoughtful gift designed to convey your best wishes on important occasions. Delight someone you care about by wishing them luck with this charming four-leaf clover and ladybird-adorned box.

Four-leaf clovers have a long history of presumed magical qualities and are still considered a sign of good fortune.

Meticulously handcrafted in England by a team of skilled artisans, each Good Luck Enamel Box is a testament to fine craftsmanship.

The intricate designs are brought to life through the deft hands of our talented artists, who employ unique enamel paints to ensure a lasting, vibrant finish.

This enchanting box is elegantly presented in our signature Halcyon Days box, reflecting the quality and care invested in its creation.

Share a lucky charm with someone you love and give a unique gift to be treasured for years to come.
Measurements

Diameter 43 mm
Height 20 mm