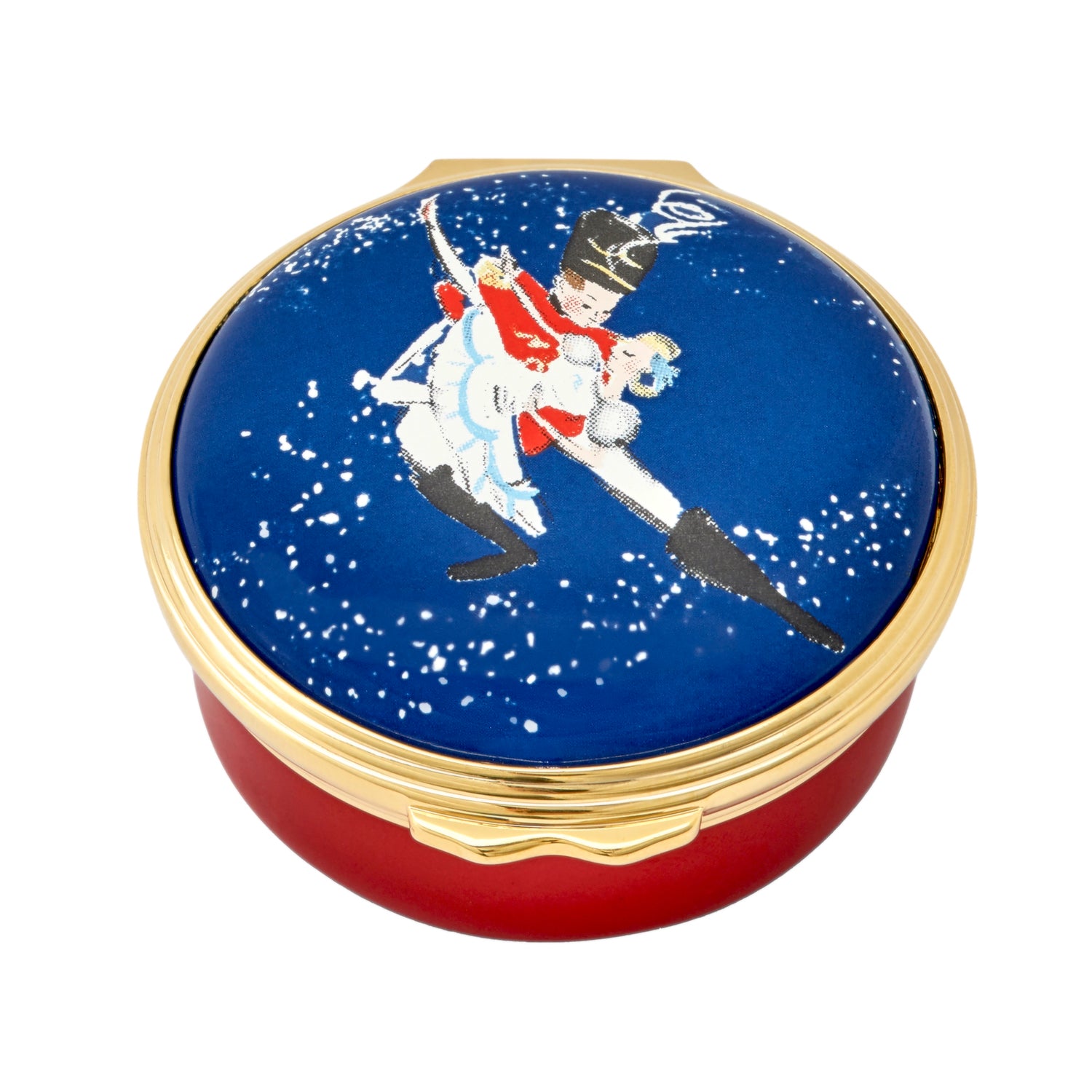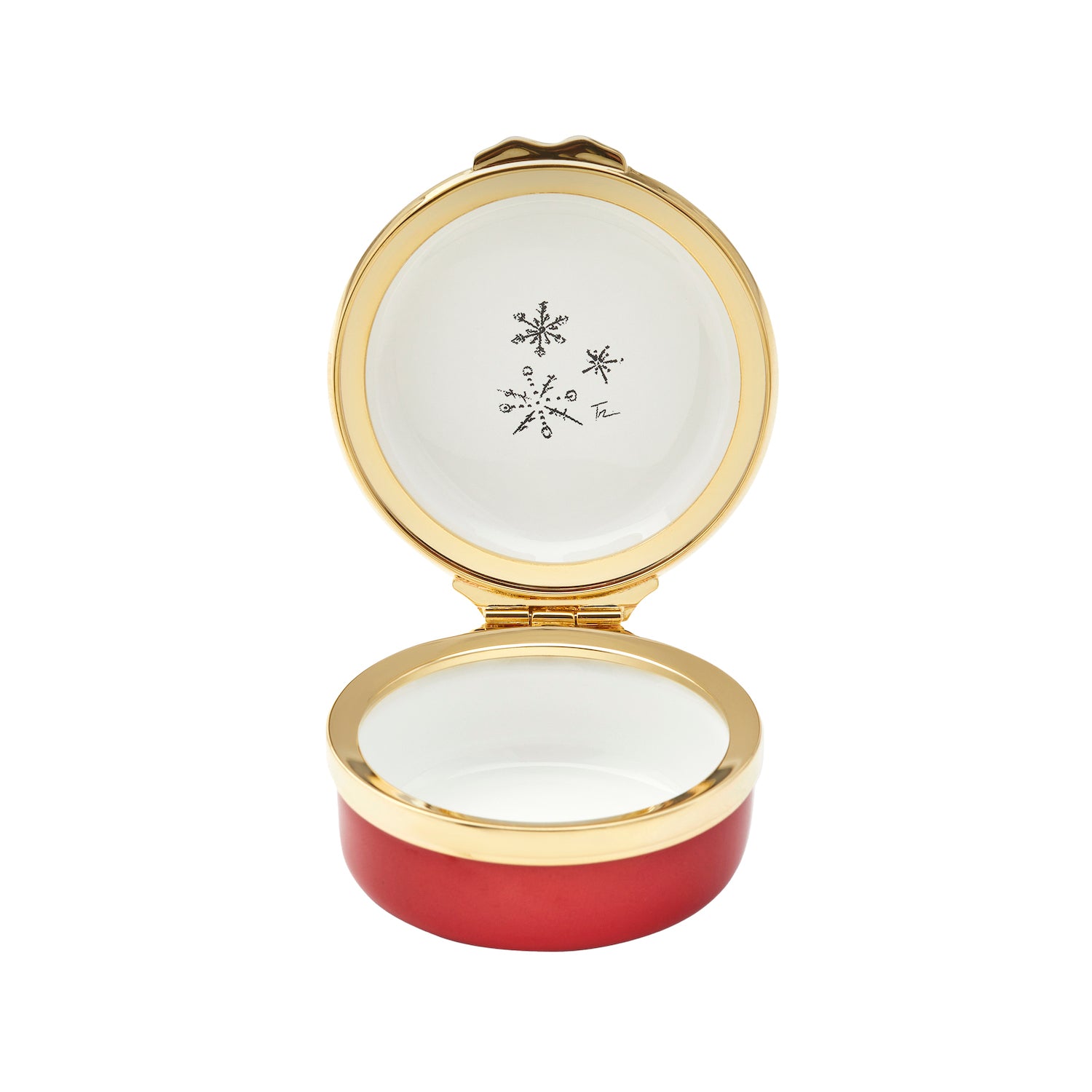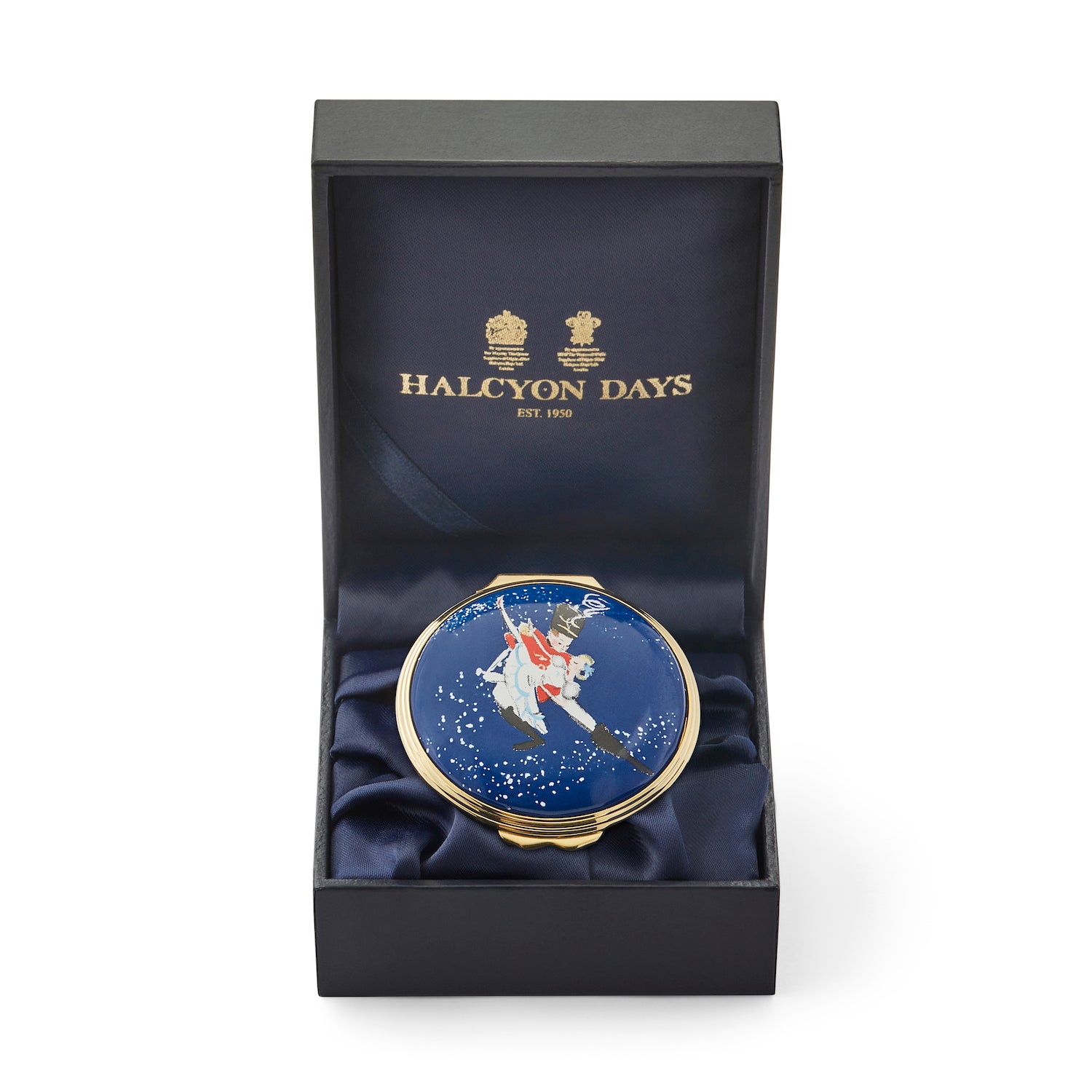 Clara & Hans, The Nutcracker Prince Enamel Box
Description

In 'The Nutcracker', composed by Tchaikovsky, Clara Stahlbaum helps the Nutcracker battle against the Mouse King, and upon emerging victorious, the Nutcracker transforms into a handsome prince.

The ballet has become a beloved holiday tradition, captivating audiences with its beautiful choreography, Tchaikovsky's iconic score, and the enchanting world it creates. This enamel box captures a moment of this magic through Tug Rice's whimsical illustration of Clara & Hans's celebratory dance.
Clara & Hans, The Nutcracker Prince Enamel Box