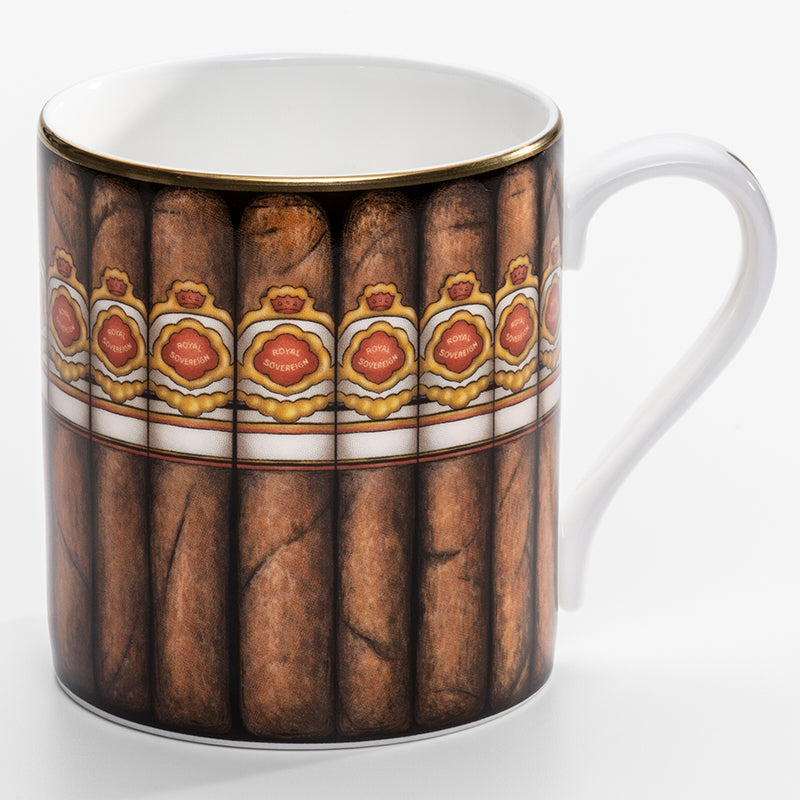 Description

An esteemed souvenir and gift, perfect for treasured tea or coffee moments. Crafted from English Fine Bone China, it epitomizes timeless elegance.

With a 10 fl oz capacity, this exquisite mug is adorned with a sophisticated drawing of cigars encircling its form. Handcrafted with precision by skilled artisans in Stoke-on-Trent, England, each piece reflects the epitome of British craftsmanship.

Gilded with 24ct gold, this mug exudes care and sophistication. Its captivating translucency and elegant aesthetic, combined with the premium quality of English fine bone china, ensure the purity of your drink's taste. A symbol of refinement, designed and made with excellence in England.
Measurements

Height 84 mm
Diameter 76 mm
Width (inc. handle) 110 mm