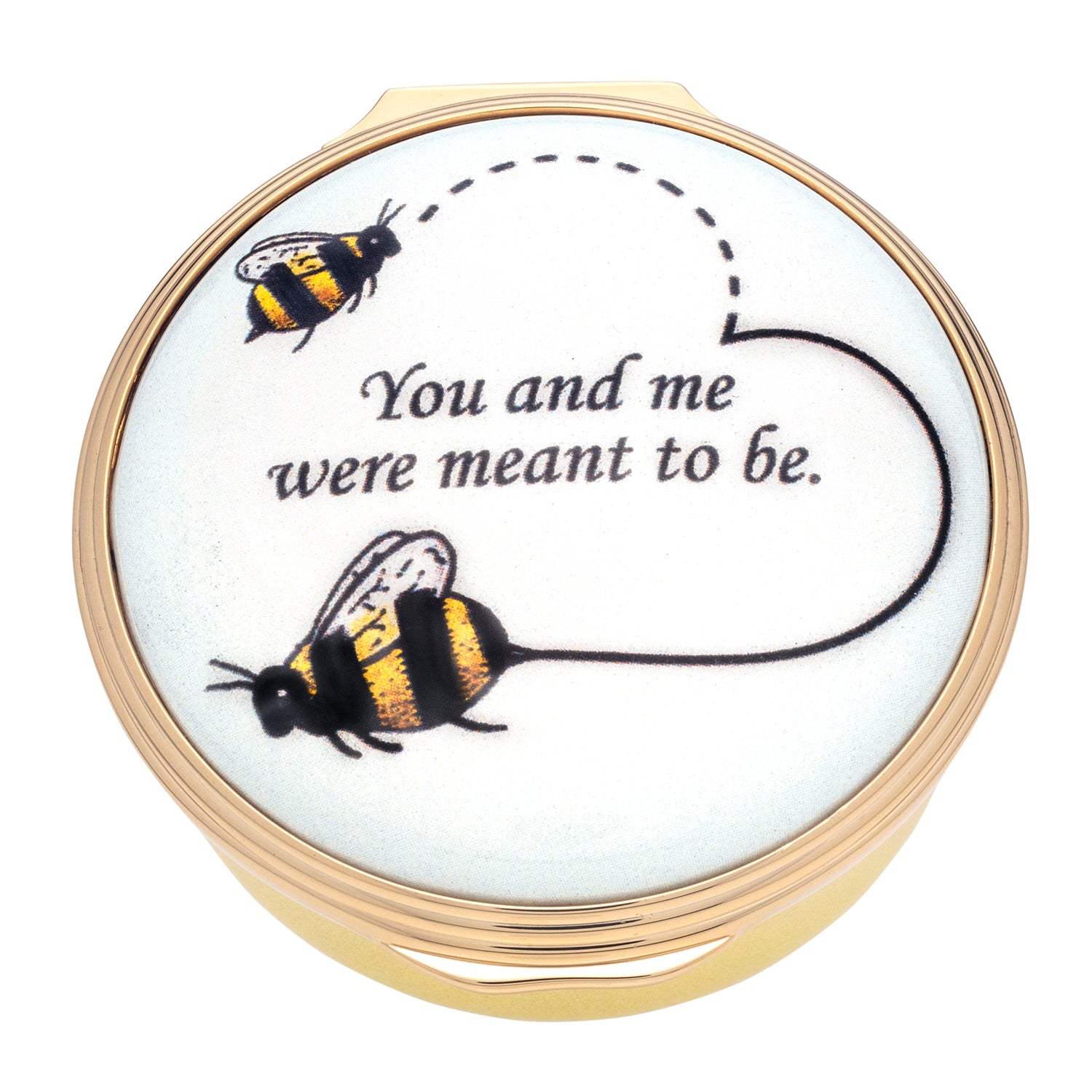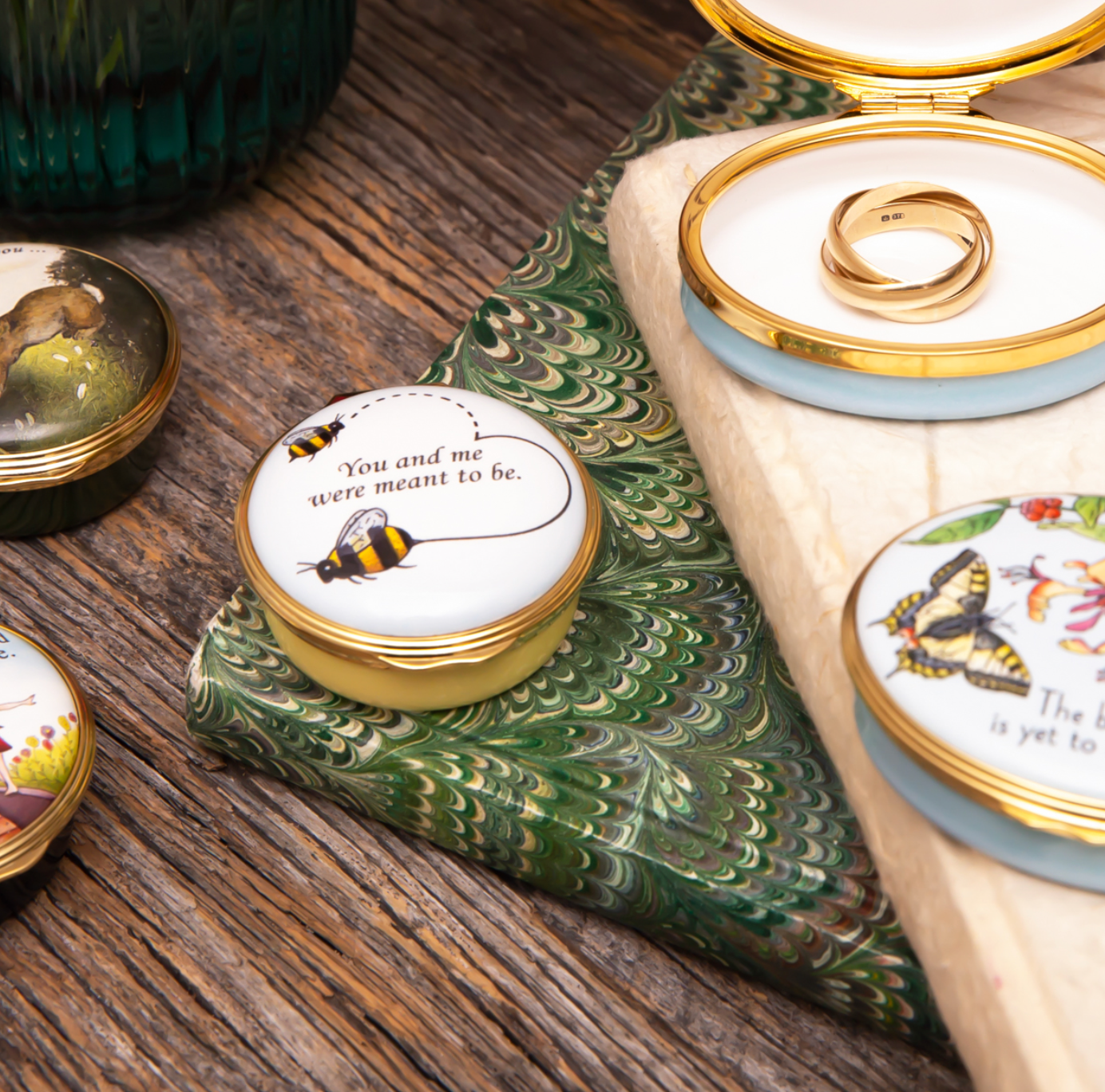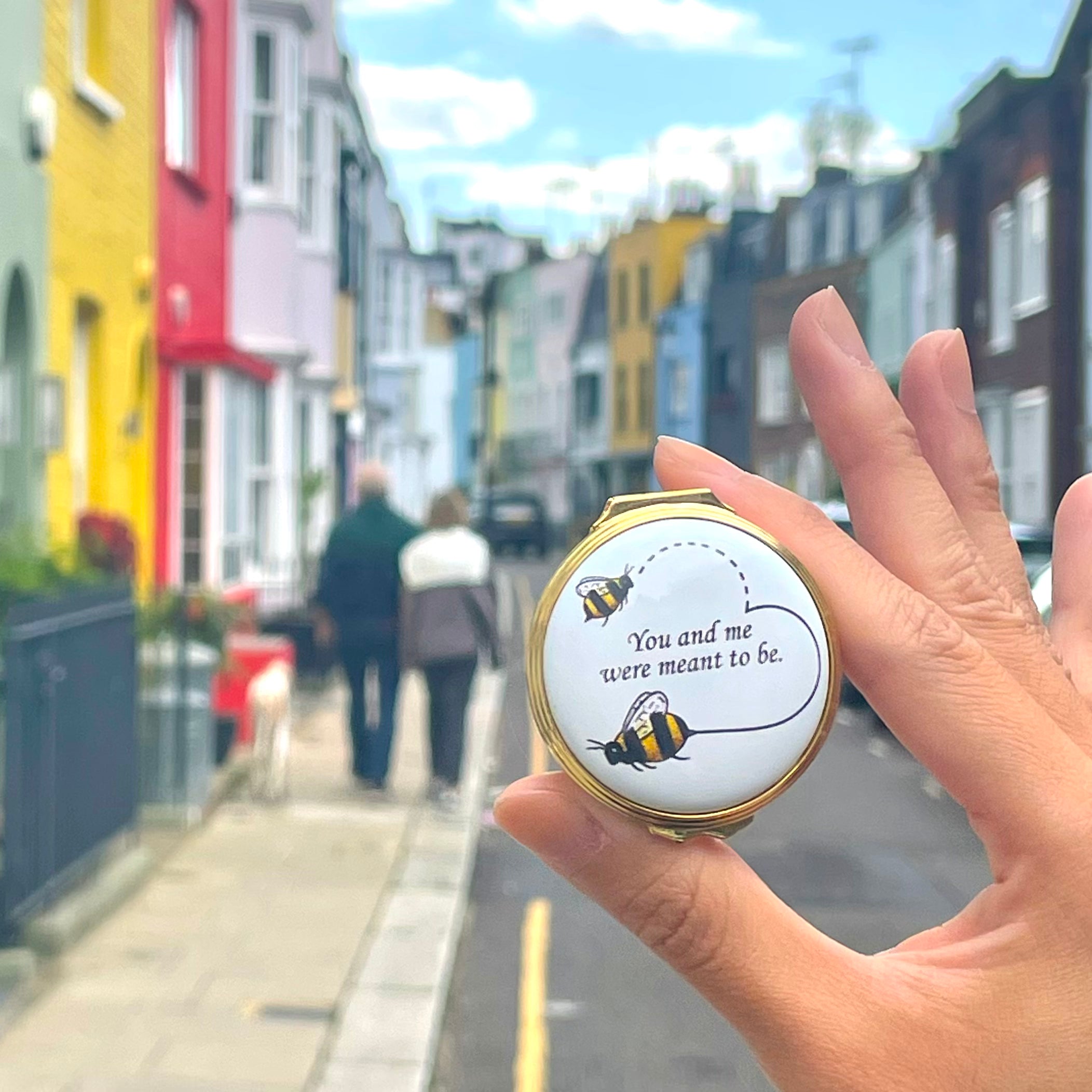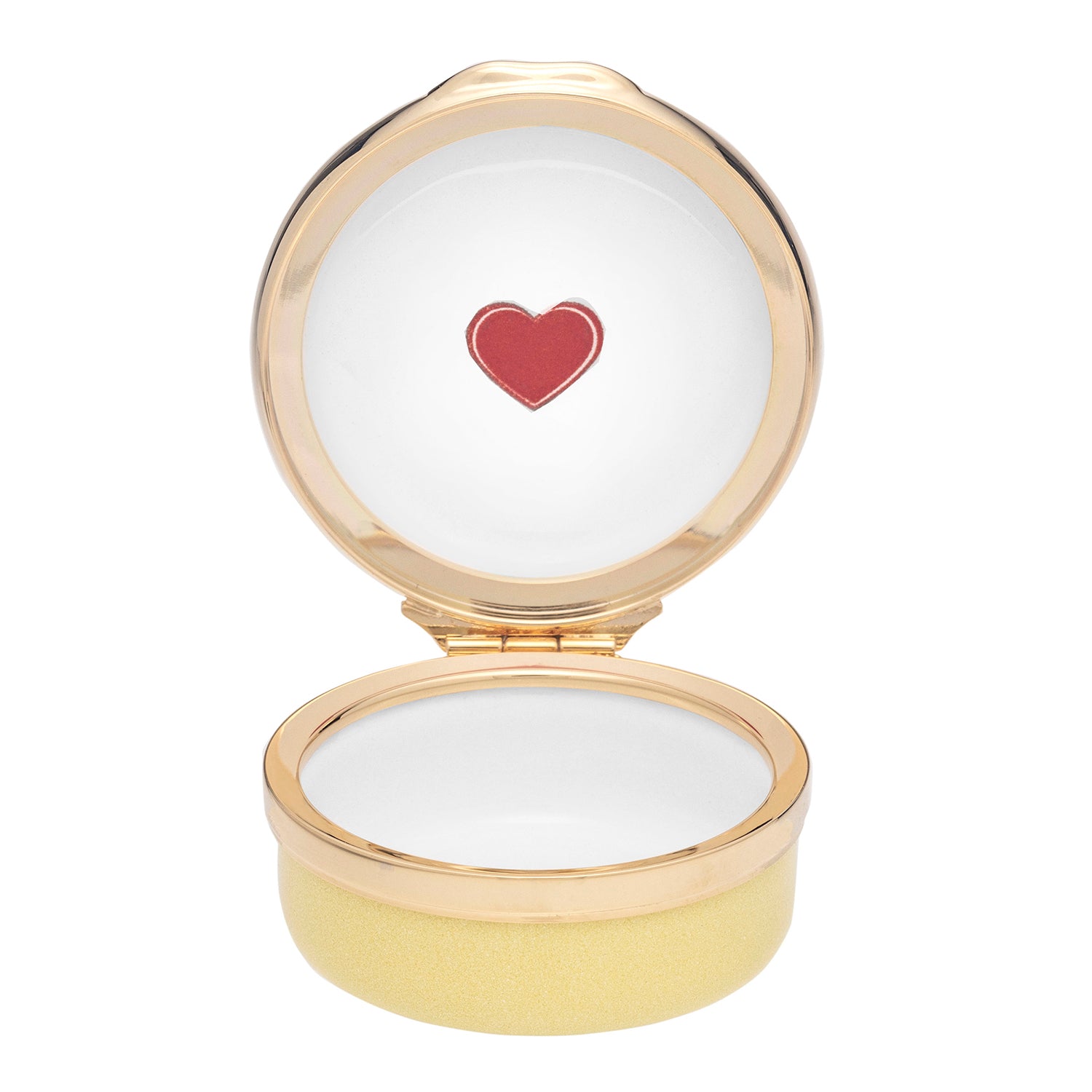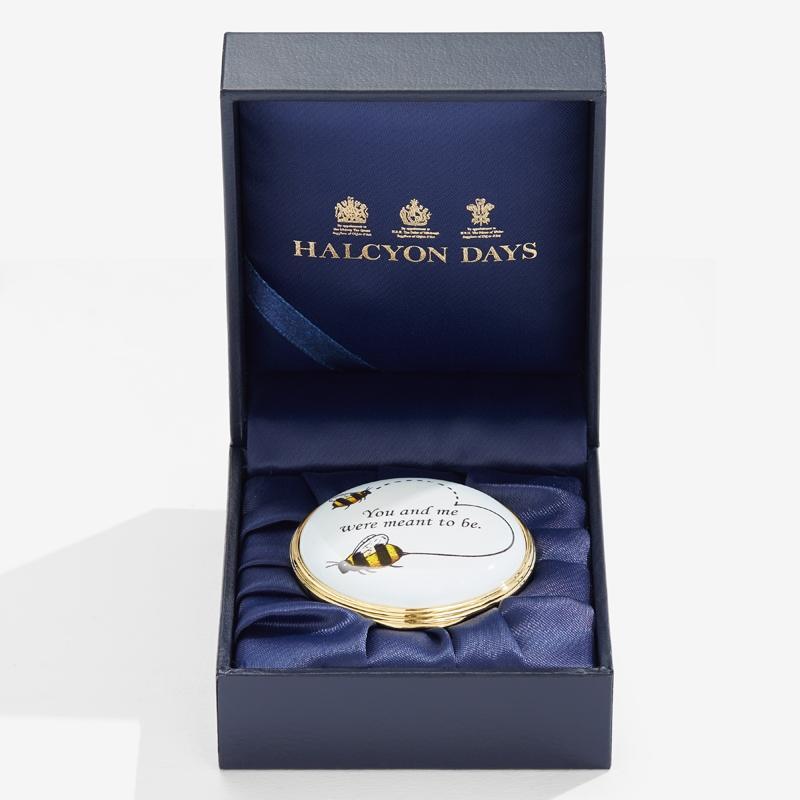 "You And Me Were Meant To Be" Enamel Box
Description

 

Buzzing bumblebees fly in heart formation around the sentimental saying that sits in the centre of this enamel box.

A heartfelt gift perfect for anniversaries and expressing love.

This artisanal creation is used as an exquisite room adornment and keepsake.

The lid's elegant white and base's radiant yellow hues accentuate the design featuring the tender phrase "You And Me Were Meant To Be" alongside two charming bees.

Handcrafted in England using centuries-old techniques, this box is bound to cause a buss when gifted to the one you love.

All our enamel boxes arrive in our signature Halcyon Days box.
Measurements

Diameter 43 mm
Height 20 mm
"You And Me Were Meant To Be" Enamel Box