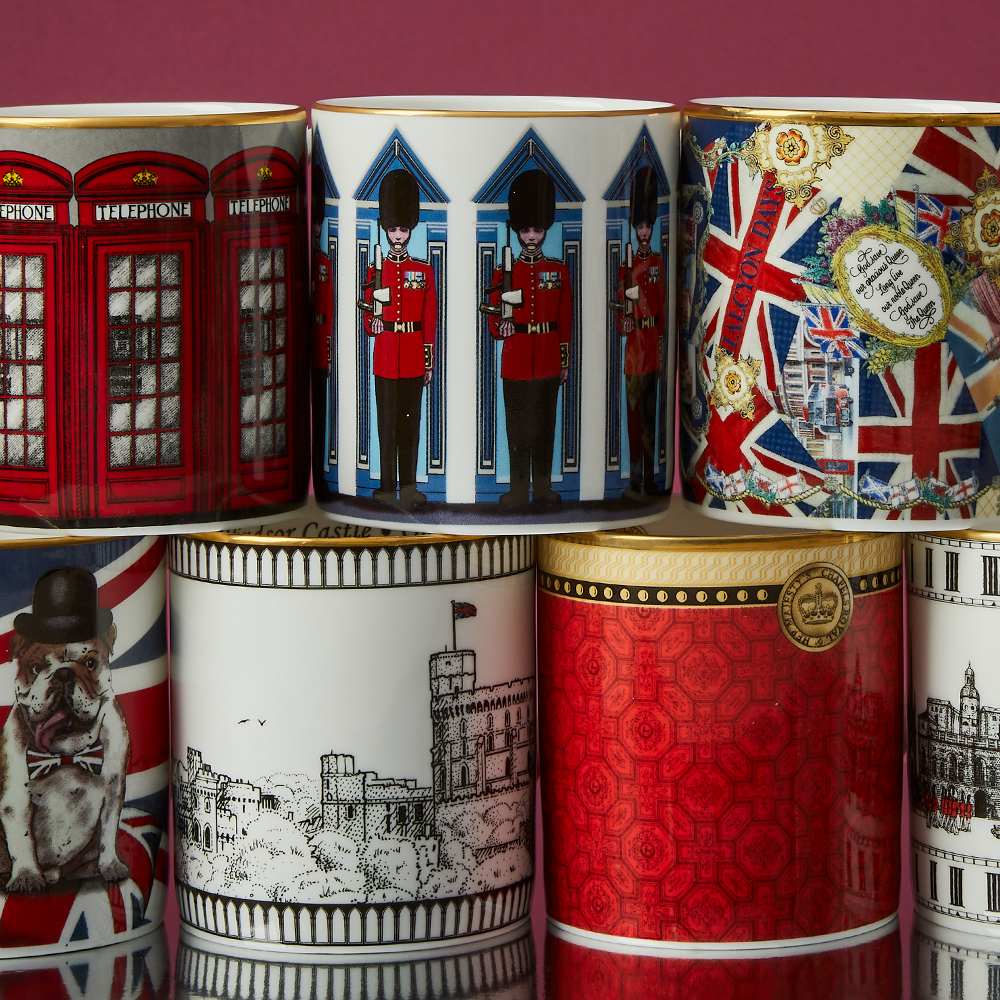 Description

Crafted from English Fine Bone China, this mug serves as a souvenir, a thoughtful gift, and a vessel for enjoying tea or coffee.

Elegantly designed and gilded with 24ct gold, this white mug features an intricate line drawing showcasing the architectural grandeur of Windsor Castle against a white background. A perfect keepsake to mark beautiful Royal moments, this piece captures the essence of British heritage.

Crafted with care by skilled artisans in Stoke-on-Trent, England, each mug embodies the legacy of English craftsmanship.

Presented in our signature Halcyon Days box, this mug not only symbolizes luxury but also holds a story of meticulous creation.

The captivating translucency and elegant aesthetic of English fine bone china elevate your drinking experience, ensuring that every sip maintains the true taste of your beverage.

Find out how best to care for your fine bone china here.

 
Measurements

Height 84 mm
Diameter 76 mm
Width (inc. handle) 110 mm