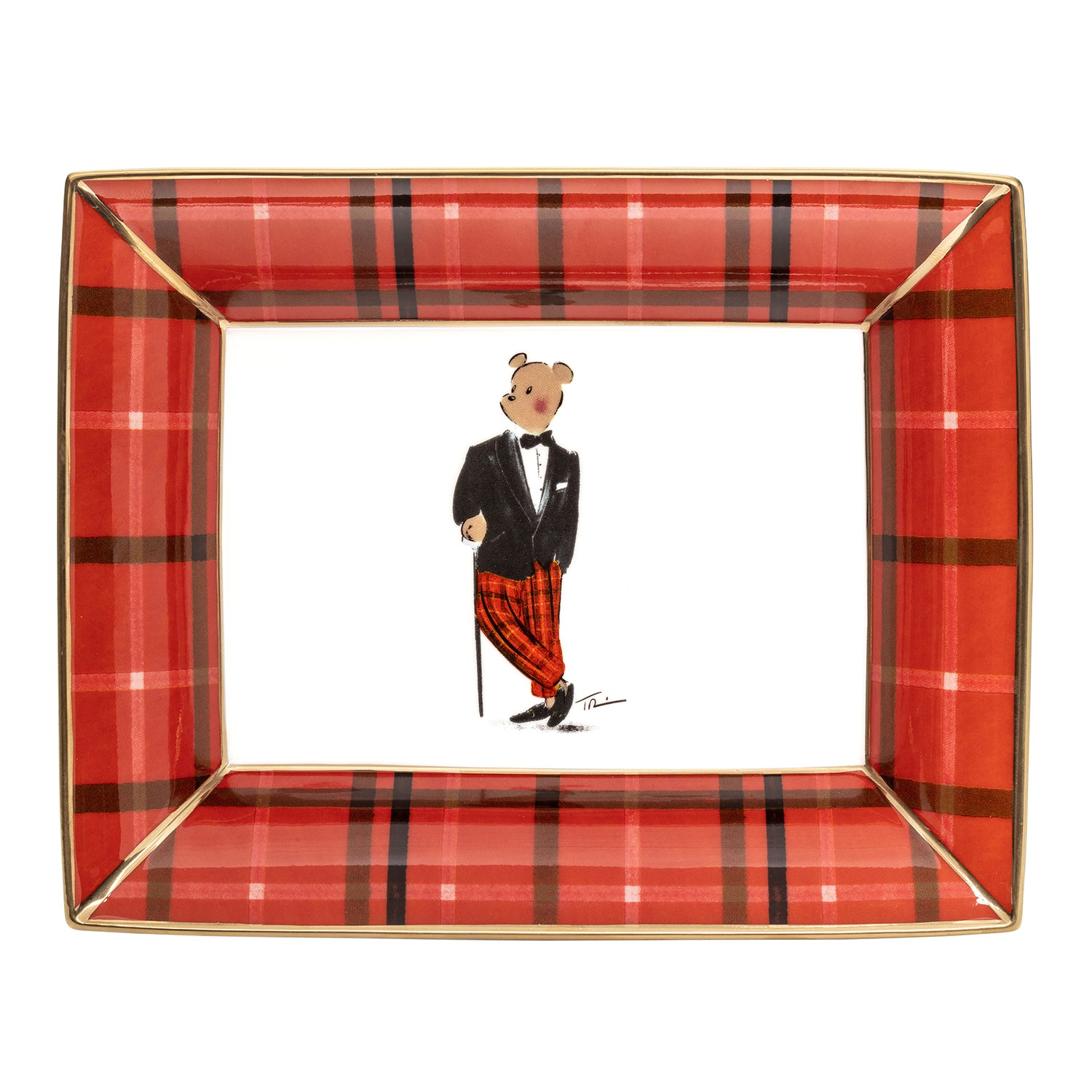 Hal the Bear Trinket Tray
Description

This trinket tray forms a part of our collaboration with New York based illustrator Tug Rice and features the debonair, distinguished figure of Hal the Bear looking reliably impeccable in dinner jacket and tartan trousers.

This sophisticated piece makes a useful place for dandy dressers like Hal to keep cufflinks, collar studs, bow ties and beyond.

Gilded with 24ct gold.
Measurements

Length 200mm
Width 155mm
Height 33mm
Hal the Bear Trinket Tray