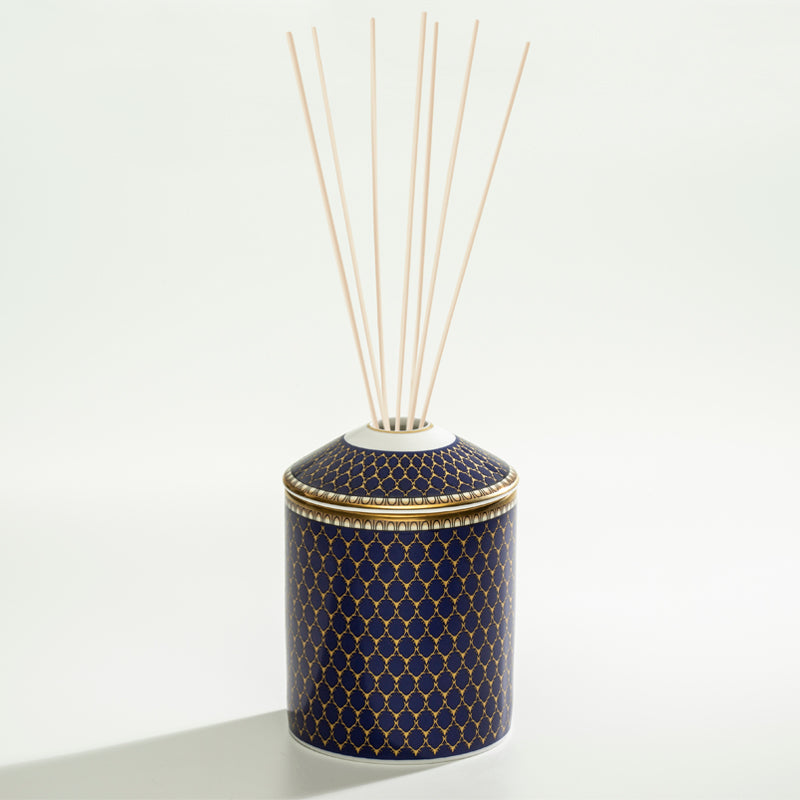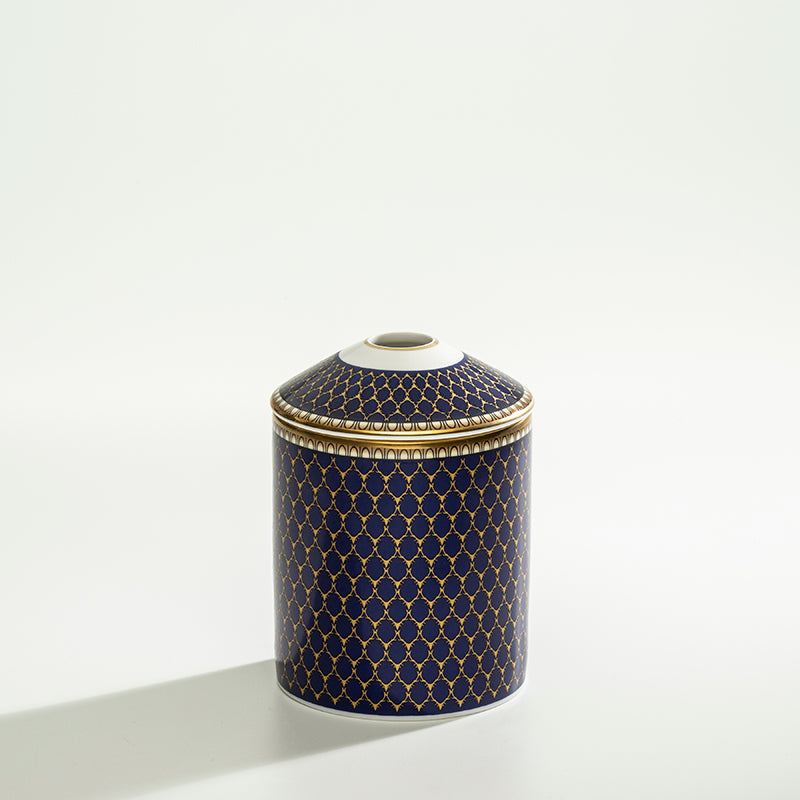 Antler Trellis Midnight Jasmine Reed Diffuser
Description

Made from English fine bone china, this diffuser combines long-lasting fragrance with eye-catching elegance.

Its jasmine scent is delicate and serene with notes of citrus and honeyed white petal. It's an aroma that will transport you to a sun-drenched summer garden in full bloom.

An exquisite range created in collaboration with one of Scotland's finest estates, Gordon Castle, the 'Antler Trellis' collection is available in an array of dinnerware, and home pieces.This stunning diffuser is decorated with stag antlers that emulate, and were inspired by, the stag antlers that once lined the domed ceiling at Gordon Castle.

Gilded with 24ct gold.

Read more about the Halcyon Days collaboration with Gordon Castle.
Measurements

Diameter 76 mm
Height 110 mm
Antler Trellis Midnight Jasmine Reed Diffuser