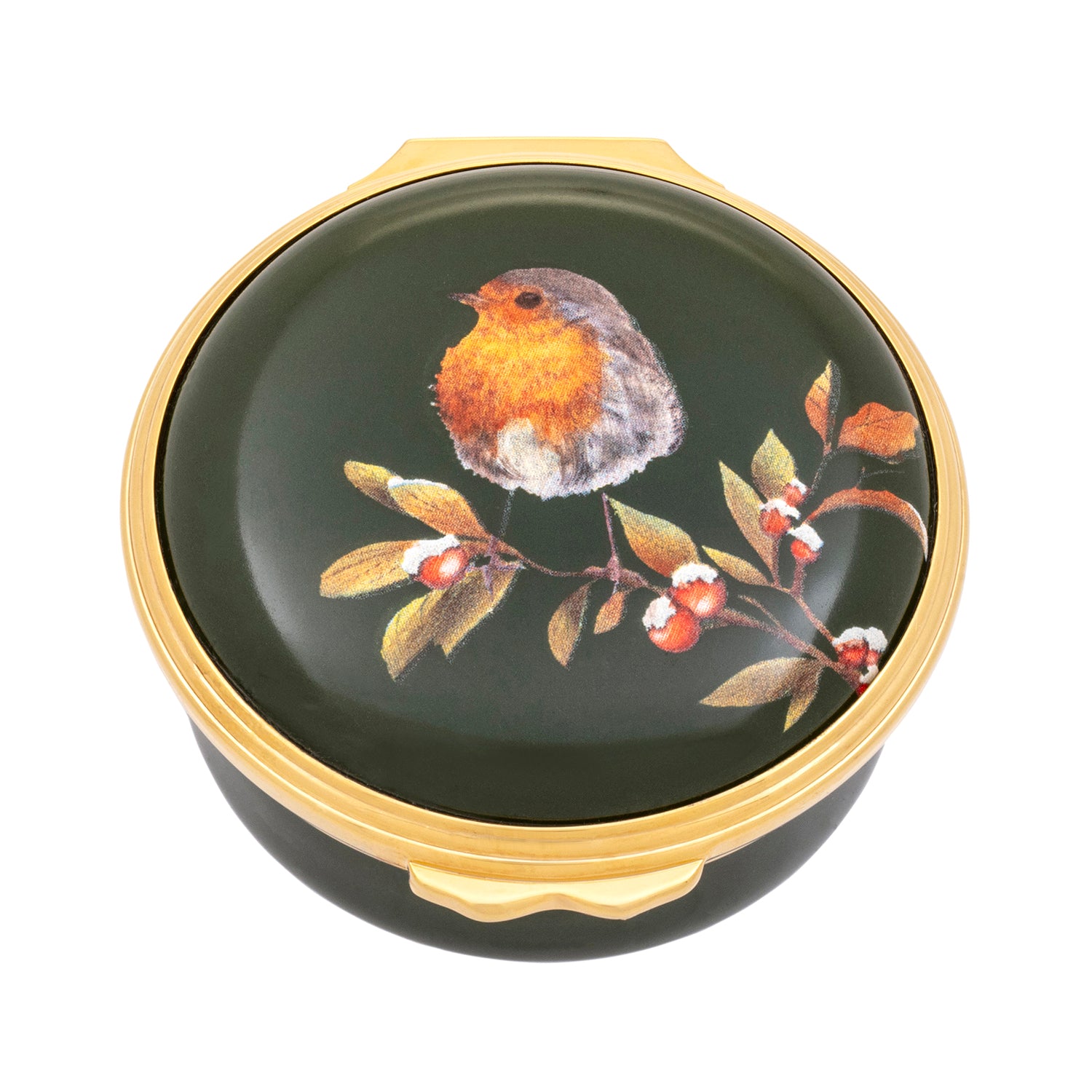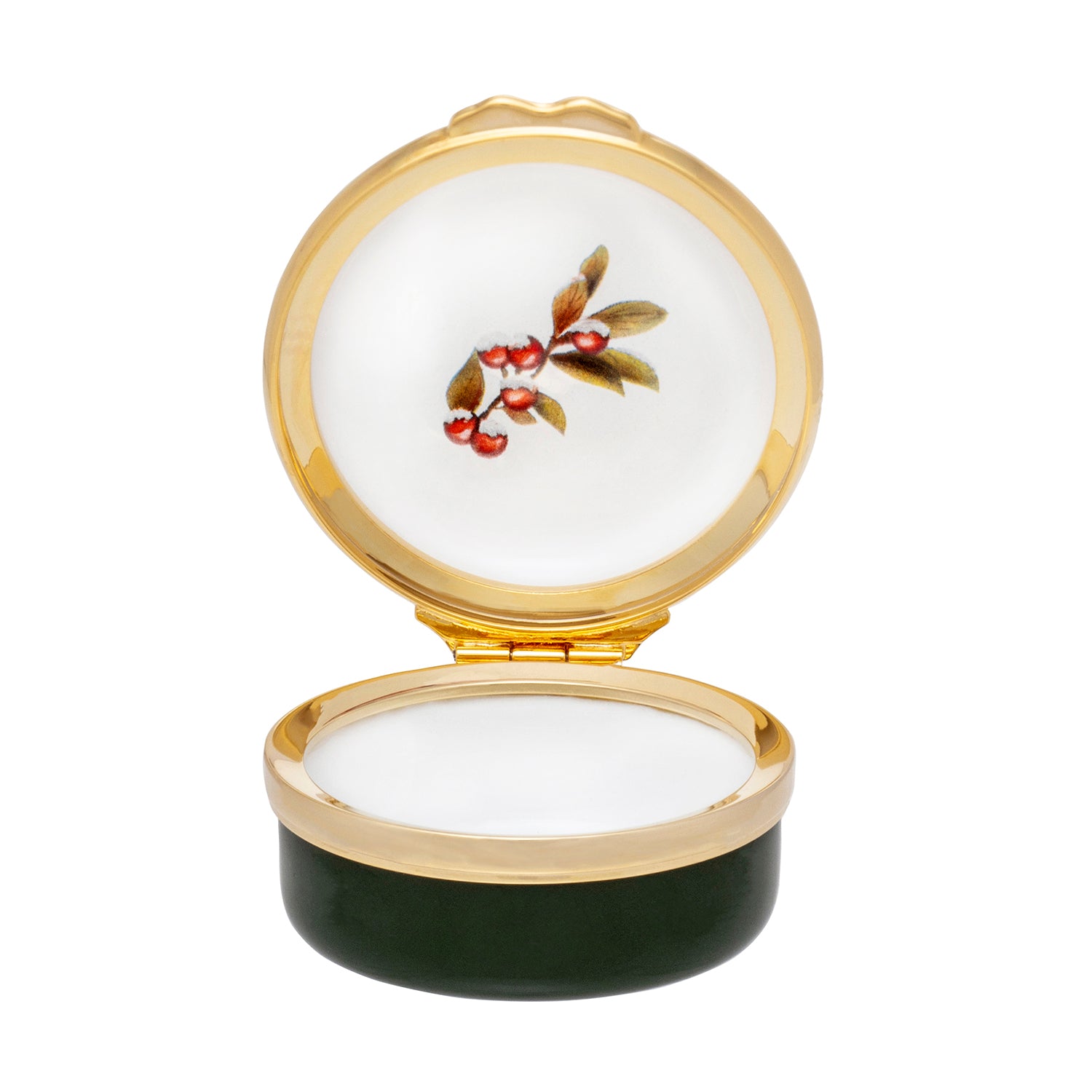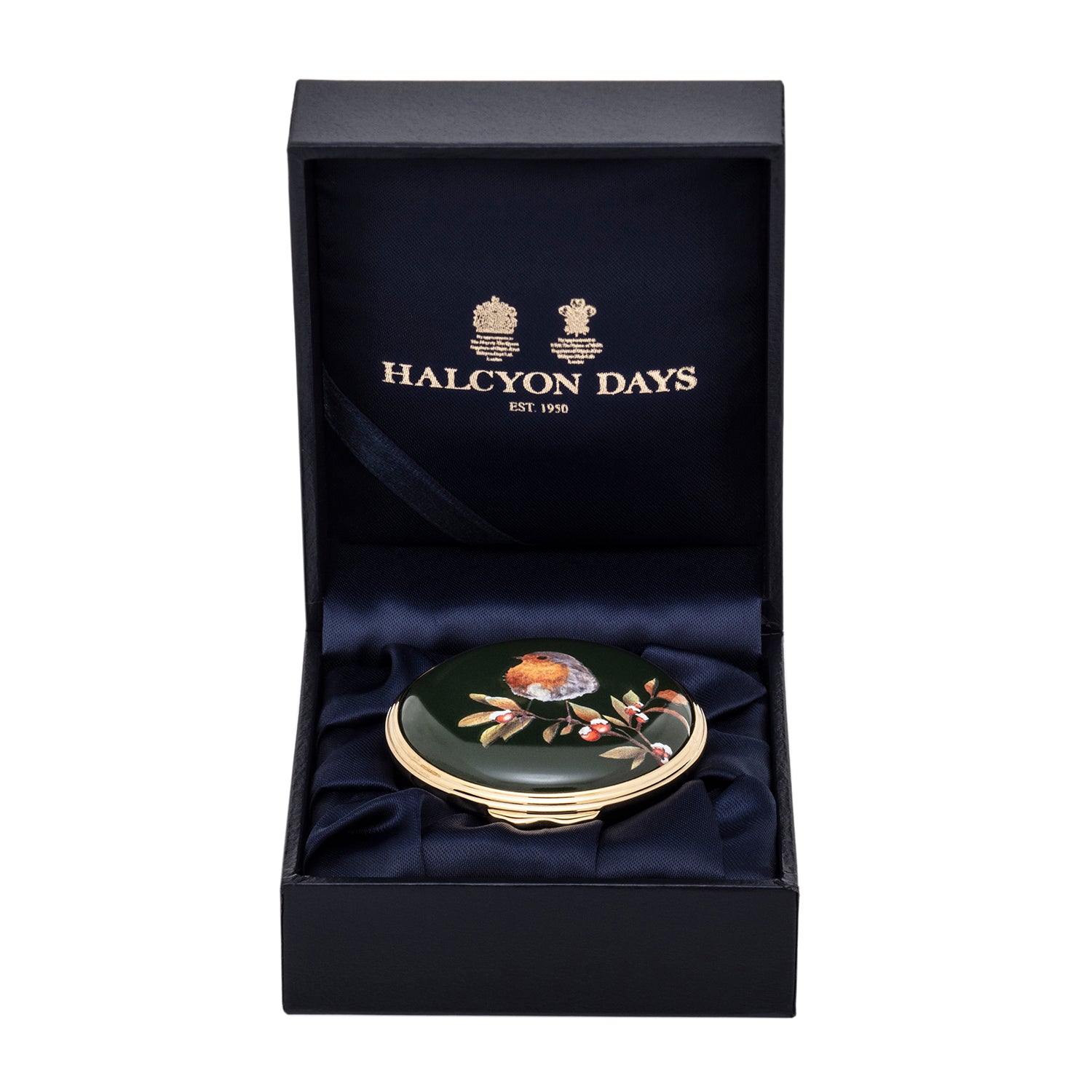 Woodland Wildlife Robin Enamel Box
Description

Immerse yourself in the serene beauty of the English countryside with our Woodland Wildlife collection. This enchanting design is a celebration of the beauty which surrounds us in nature, featuring beautifully drawn woodland animals, including the red squirrel, robin, rabbit, fox, pheasant, and barn owl. Against a backdrop of deep green, this collection invites you to draw the natural world into your home.

This collection is an extension of the 'Celebration of the Natural World' range, created in honour of the Coronation of King Charles III. These complimentary designs reflect His Majesty's deep appreciation for and love of nature and the active role he has played throughout his life in championing positive change to achieve a more sustainable and greener future.
Woodland Wildlife Robin Enamel Box