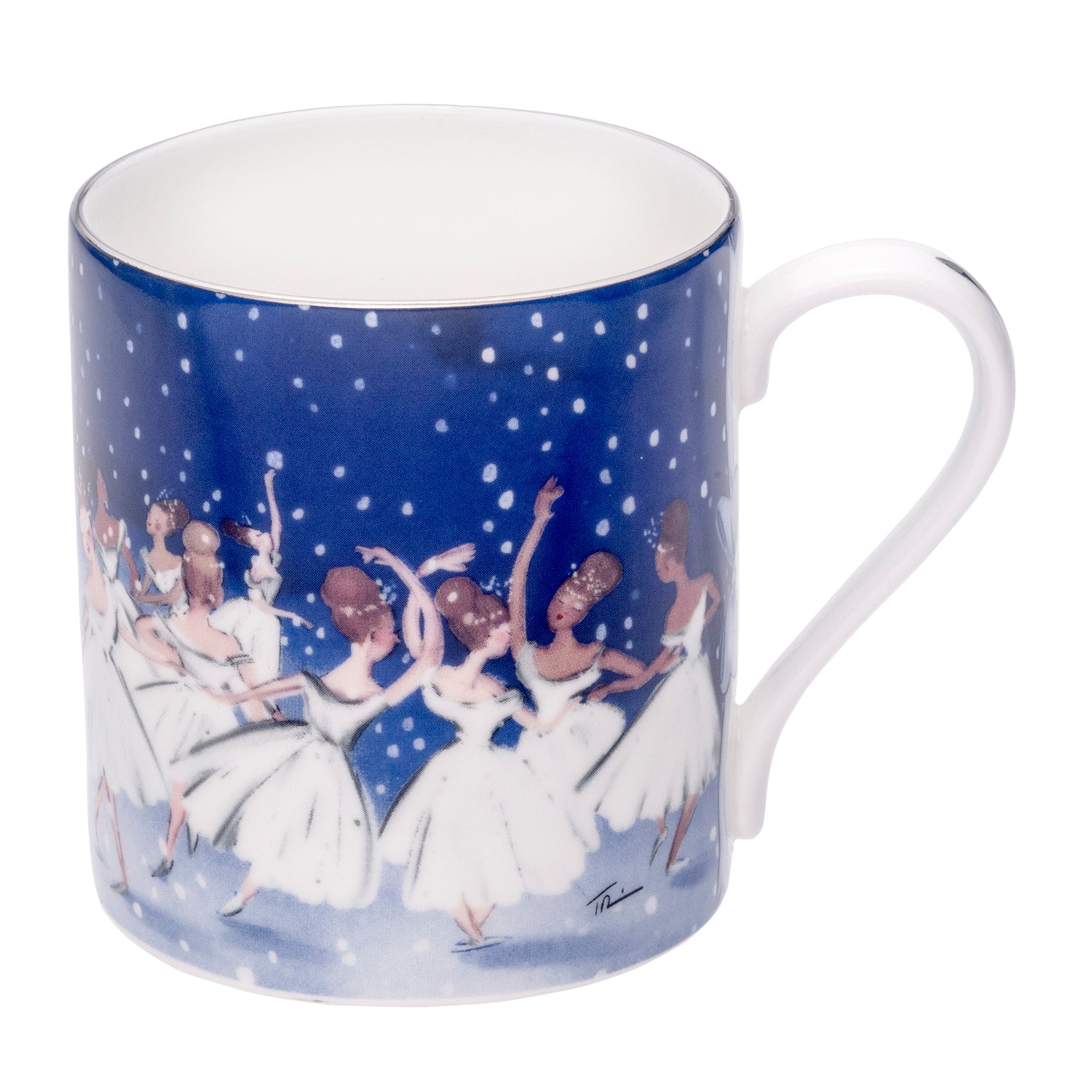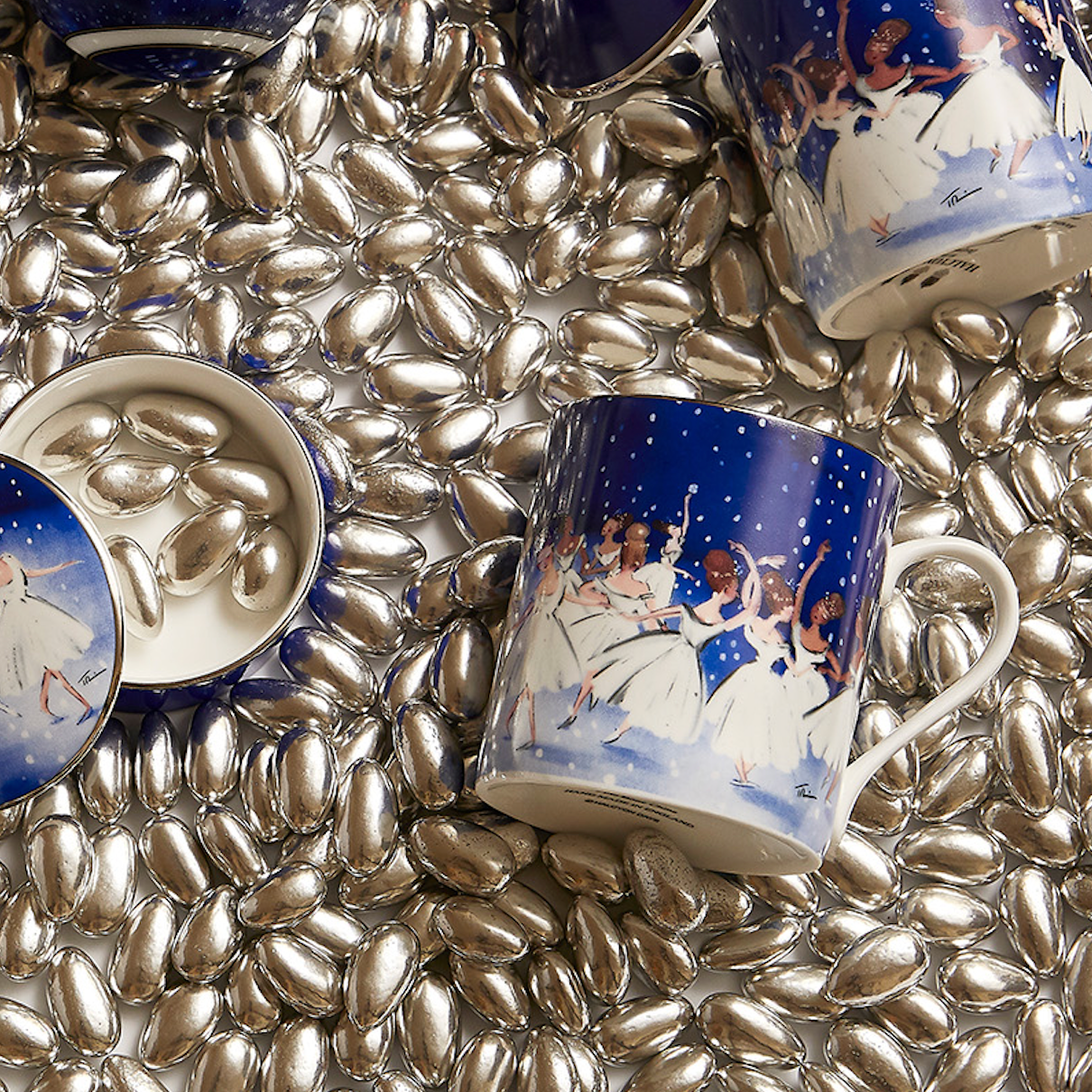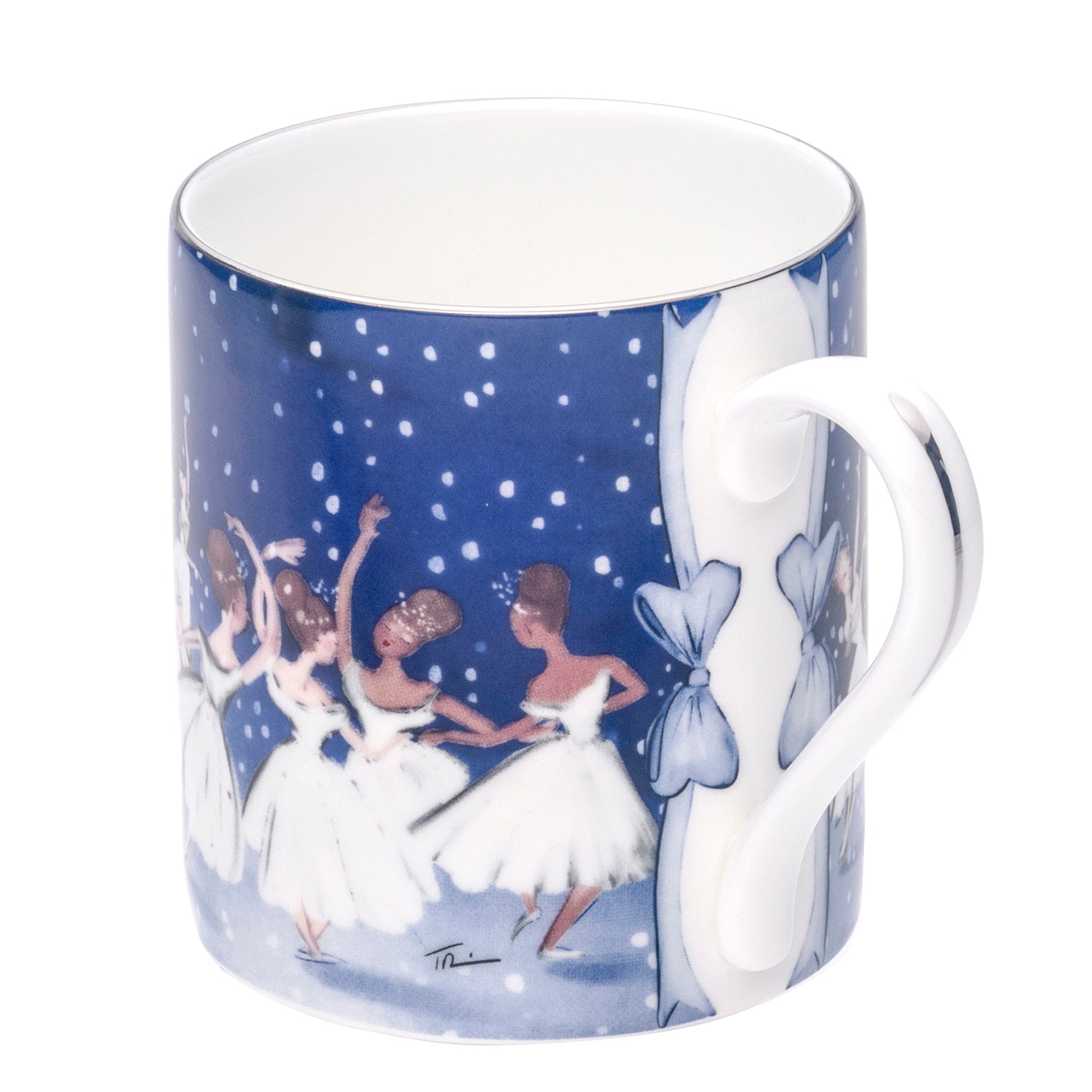 Waltz of the Snowflakes Mug
Description

It is an exquisite gift, perfect for sharing warmth on special occasions. Crafted from English Fine Bone China, this mug transforms teatime into a symphony of elegance.

This English fine bone china blue mug has been handmade by the Halcyon Days artisans. It forms a part of a collection created with Tug Rice that conveys the magic, mysticism, and movement of The Nutcracker as scored by Tchaikovsky.

Meticulously made in England, each mug is a masterpiece born from the hands of skilled artisans in Stoke-on-Trent.

Enclosed in our signature Halcyon Days box, it encapsulates the essence of British craftsmanship and sophistication, a cherished keepsake for cherished moments.
Measurements

Height 84 mm
Diameter 76 mm
Width (inc. handle) 110 mm
Waltz of the Snowflakes Mug