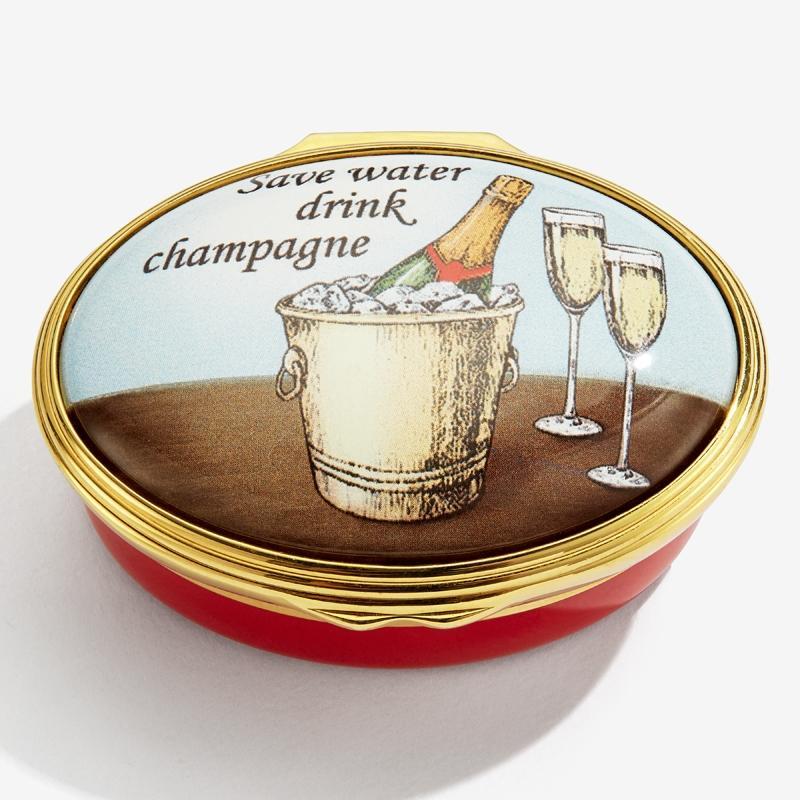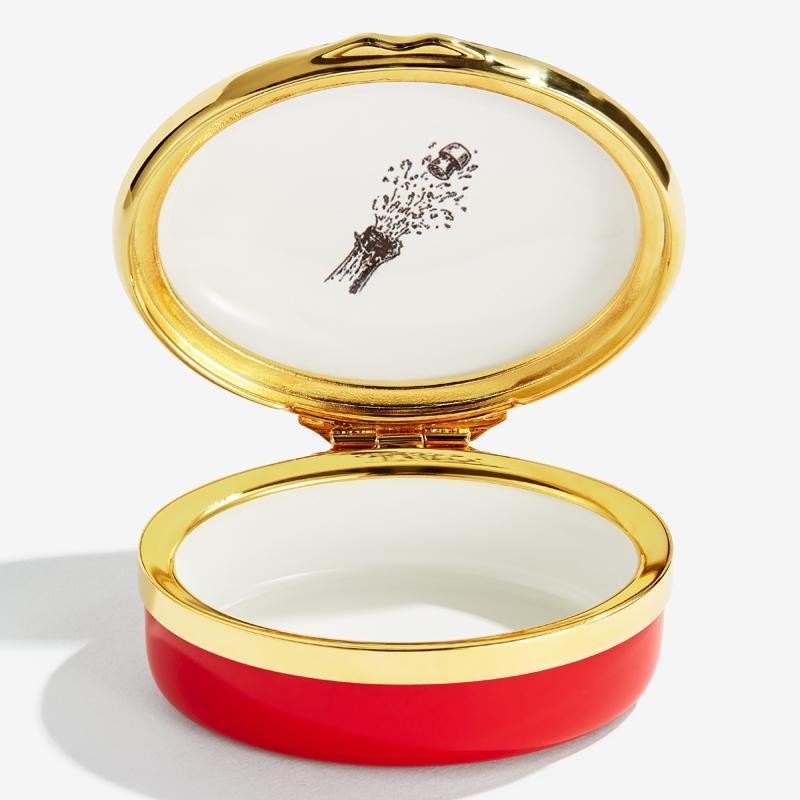 "Save Water, Drink Champagne" Enamel Box
Description

'Save water, drink champagne!' Follow these wise words and celebrate a special occasion with this exquisite handcrafted trinket box.

Made in the heart of England by skilled enamelers this is the perfect gift to celebrate someone special in your life.

A collectable and ornamental home accessory, this box features a red base adorned with an illustration of champagne and glasses.

The design is meticulously hand-painted using special enamel paints, a process rooted in generations of accuracy, patience, and dedication.

Delivered in our iconic Halcyon Days box.

Please allow an extra 3-4 weeks for personalisation.
Measurements

Length 55 mm
Width 40 mm
Height 23 mm

"Save Water, Drink Champagne" Enamel Box