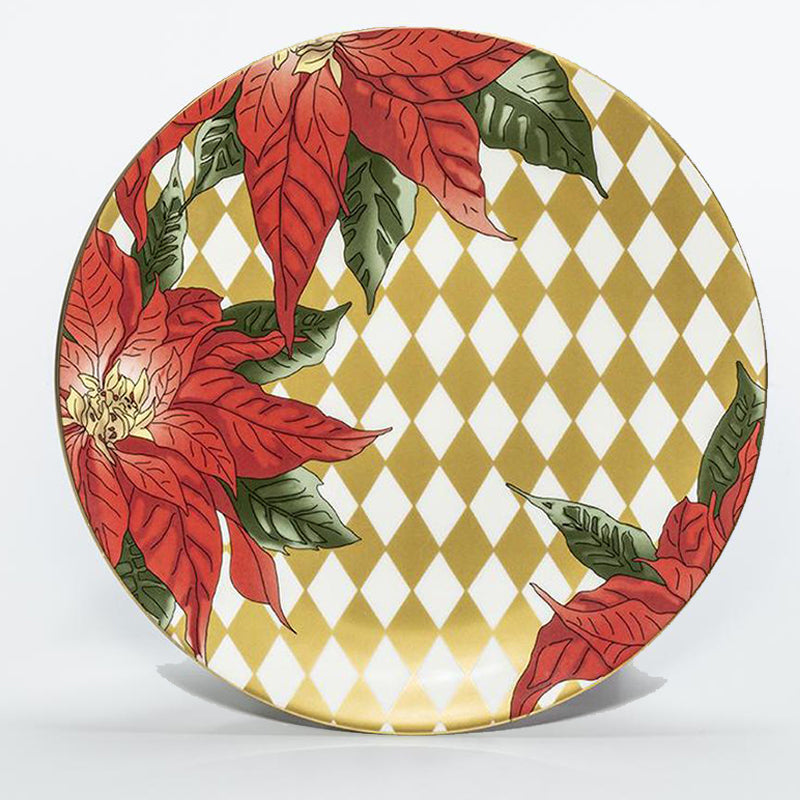 Parterre Gold with Poinsettia - 10" Coupe Plate
Description

Authentically handcrafted English fine bone china, decorated by master artists using skills from bygone generations in England, the Parterre Poinsettia Collection features the renaissance-inspired symmetrical Parterre design with poinsettia and mistletoe overlaid.

Available in black or gold, both colour options provide a distinctive look and an obvious choice for a delightful Christmas gift. 


Size: 10"
Measurements
Parterre Gold with Poinsettia - 10" Coupe Plate