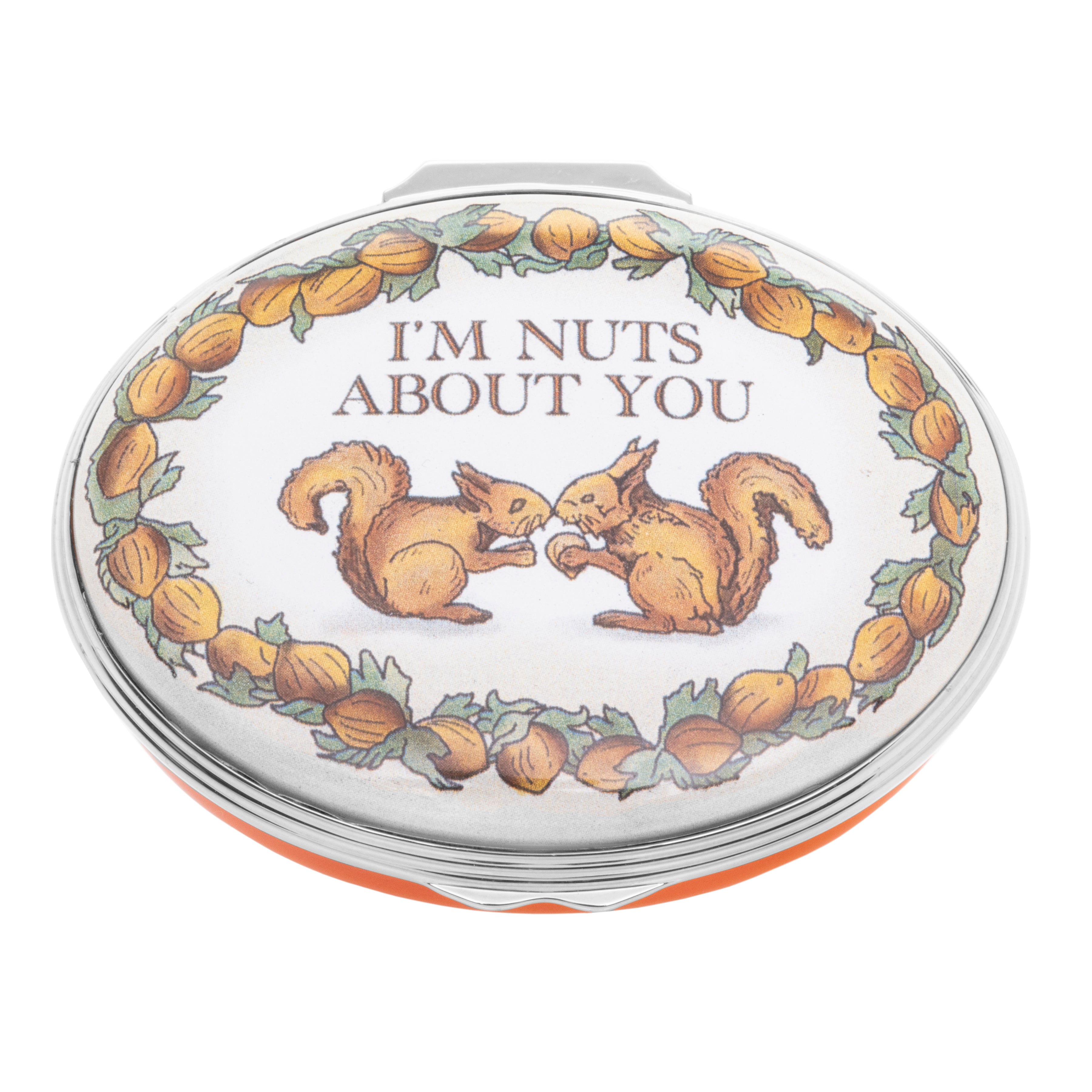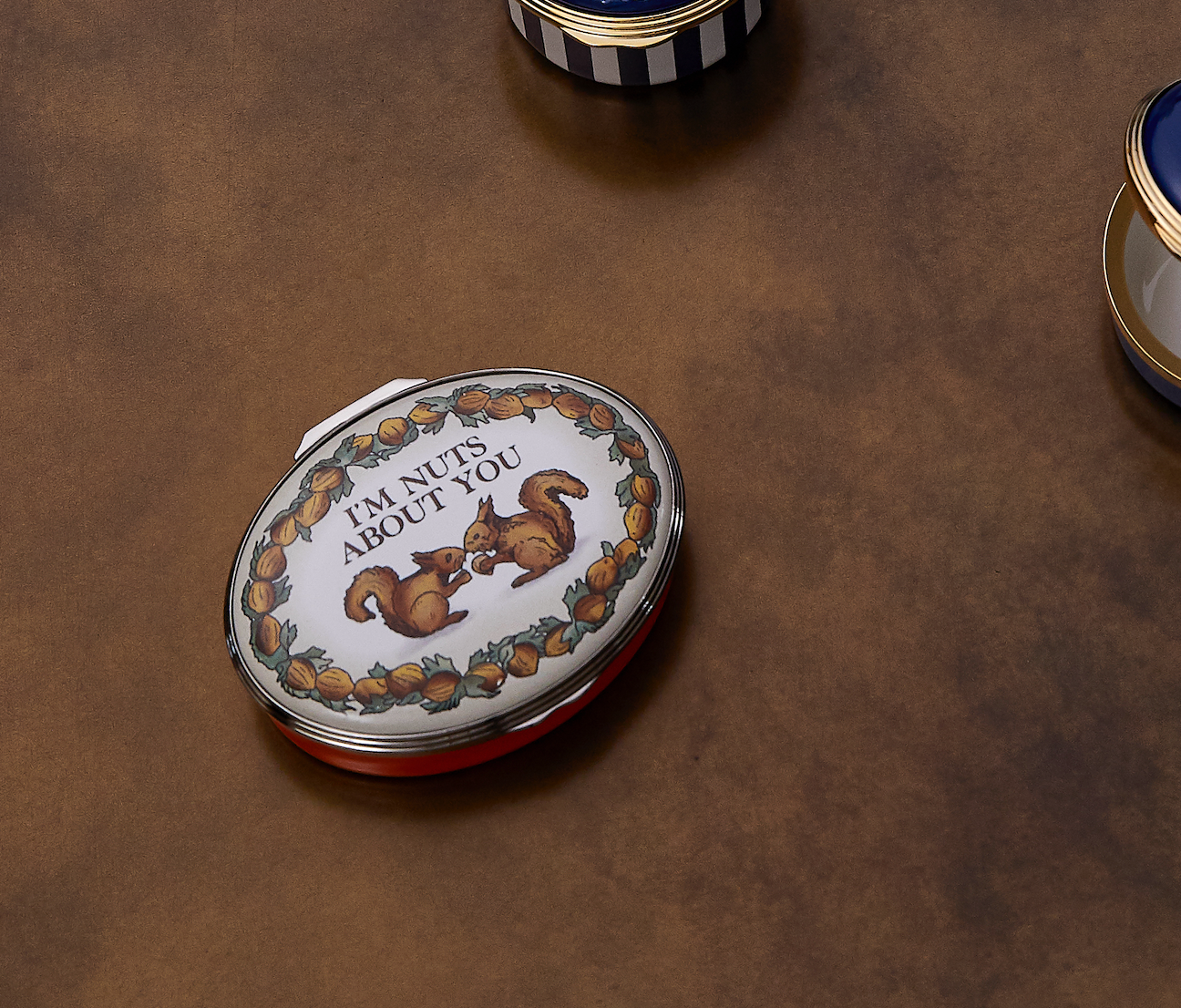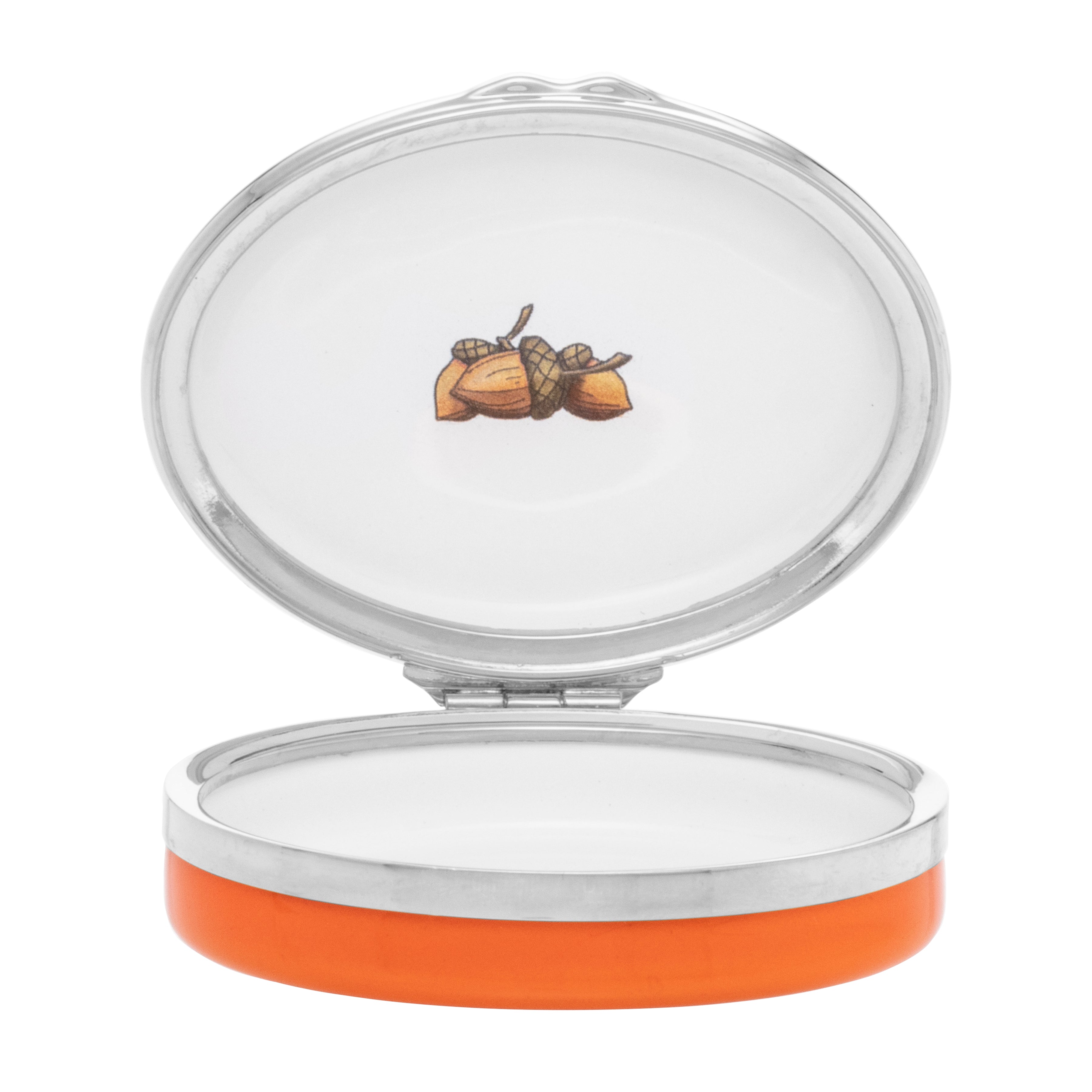 "I'm Nuts About You" Enamel Box
Description

A heartfelt gift to convey love and affection.


This artful display piece not only decorates rooms but also serves as a charming home accent, with an orange base and a white lid featuring two squirrels surrounded by a cord of nuts, complemented by the text "I am nuts about you".

Housed in our signature Halcyon Days box, this enamel treasure arrives with the opportunity to personalize your message on the inside base, transforming it into a cherished memento.

Crafted with unwavering dedication by skilled craftsmen in England, each enamel box undergoes meticulous handcrafting.

The intricate designs are brought to life by our artists, who meticulously hand-paint using unique enamel paints, resulting in a testament to their exceptional artistry and commitment.

Please allow an extra 3-4 weeks for personalisation.
Measurements

Length 63 mm
Width 50 mm
Height 17 mm
"I'm Nuts About You" Enamel Box