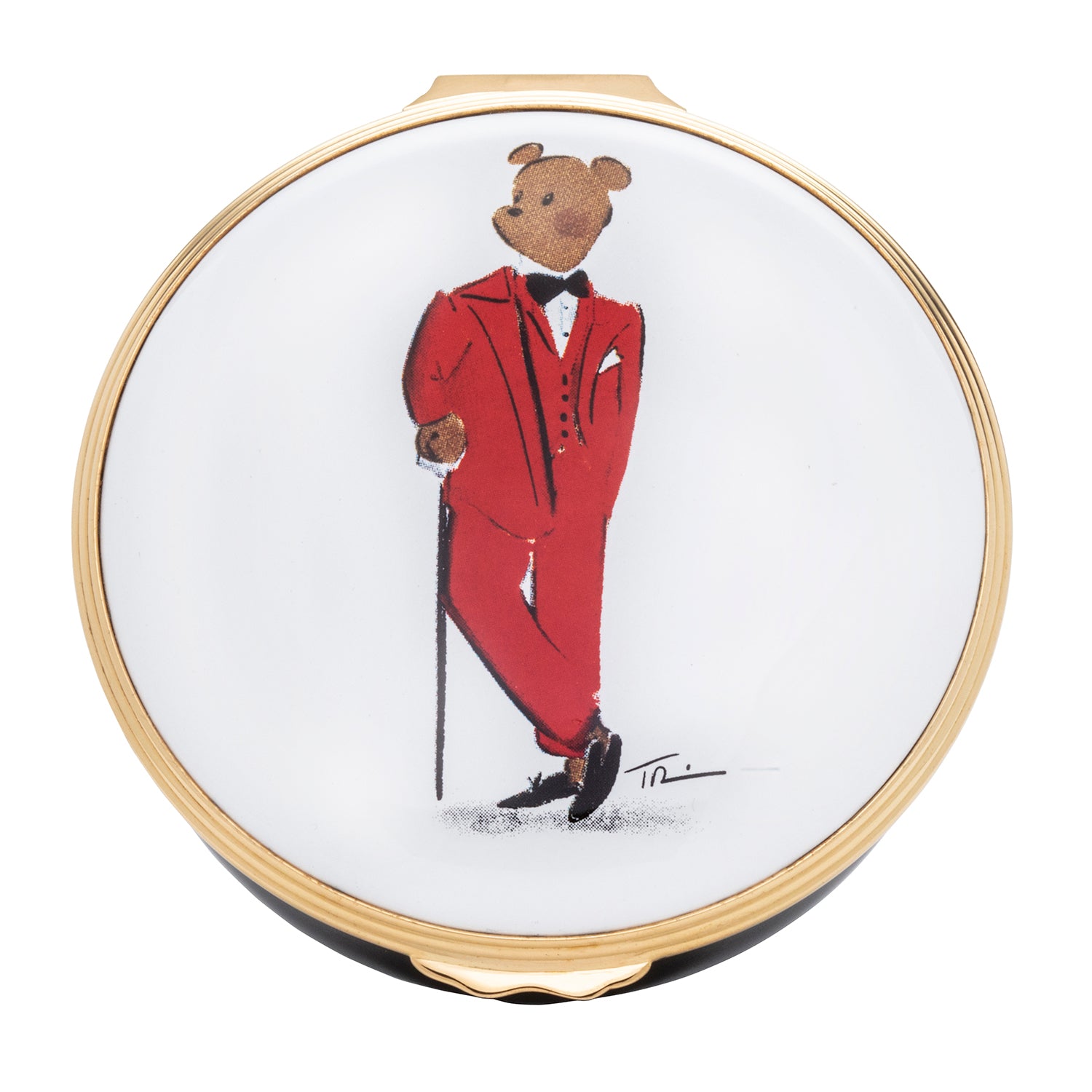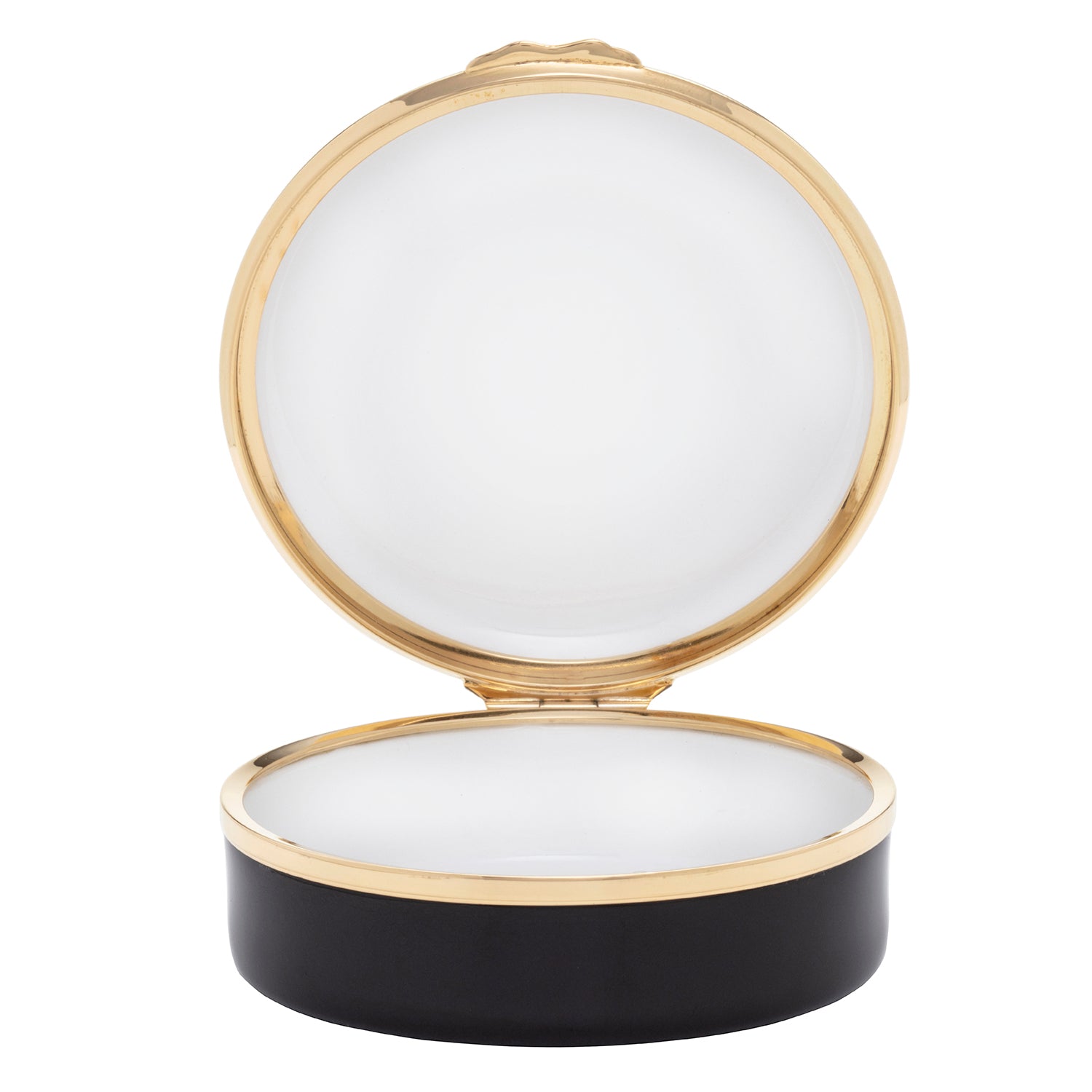 "Hal the Bear" White Enamel Box
Description

A distinguished gifting option suited to special occasions and individuals, encompassing both an exquisite present and a refined home embellishment.

A part of our Hal the Bear collection, this handcrafted enamel box is a testament to artistry, created in collaboration with New York-based illustrator Tug Rice.

Resplendent in a vibrant red suit, Hal emanates reliability in his impeccable attire, poised for a bustling social season. With a charismatic aura embodying elegance and effortlessness, our Hal the Bear pieces stand as exceptional gifts for aficionados of sophisticated dressing.

Executed with meticulous precision, each item showcases the essence of British craftsmanship. Diligent artisans in England painstakingly handcraft and intricately hand-paint each enamel box, employing specialized enamel paints.

Delivered in our iconic Halcyon Days box, this enamel masterpiece transcends its role as a gift, encapsulating artistry that defies temporal confines and stirs profound sentiment.
Measurements

Diameter 82 mm
Height 30 mm
"Hal the Bear" White Enamel Box