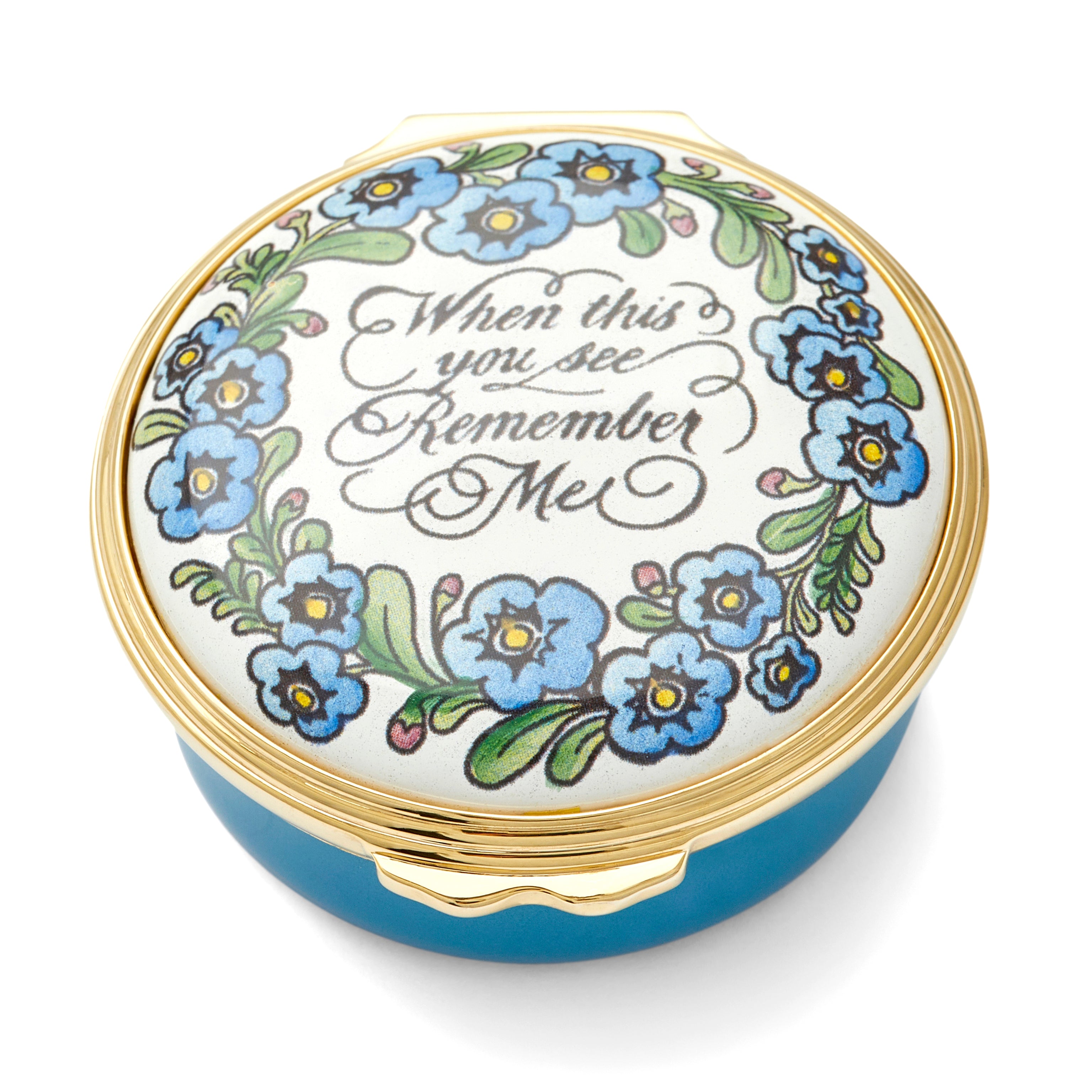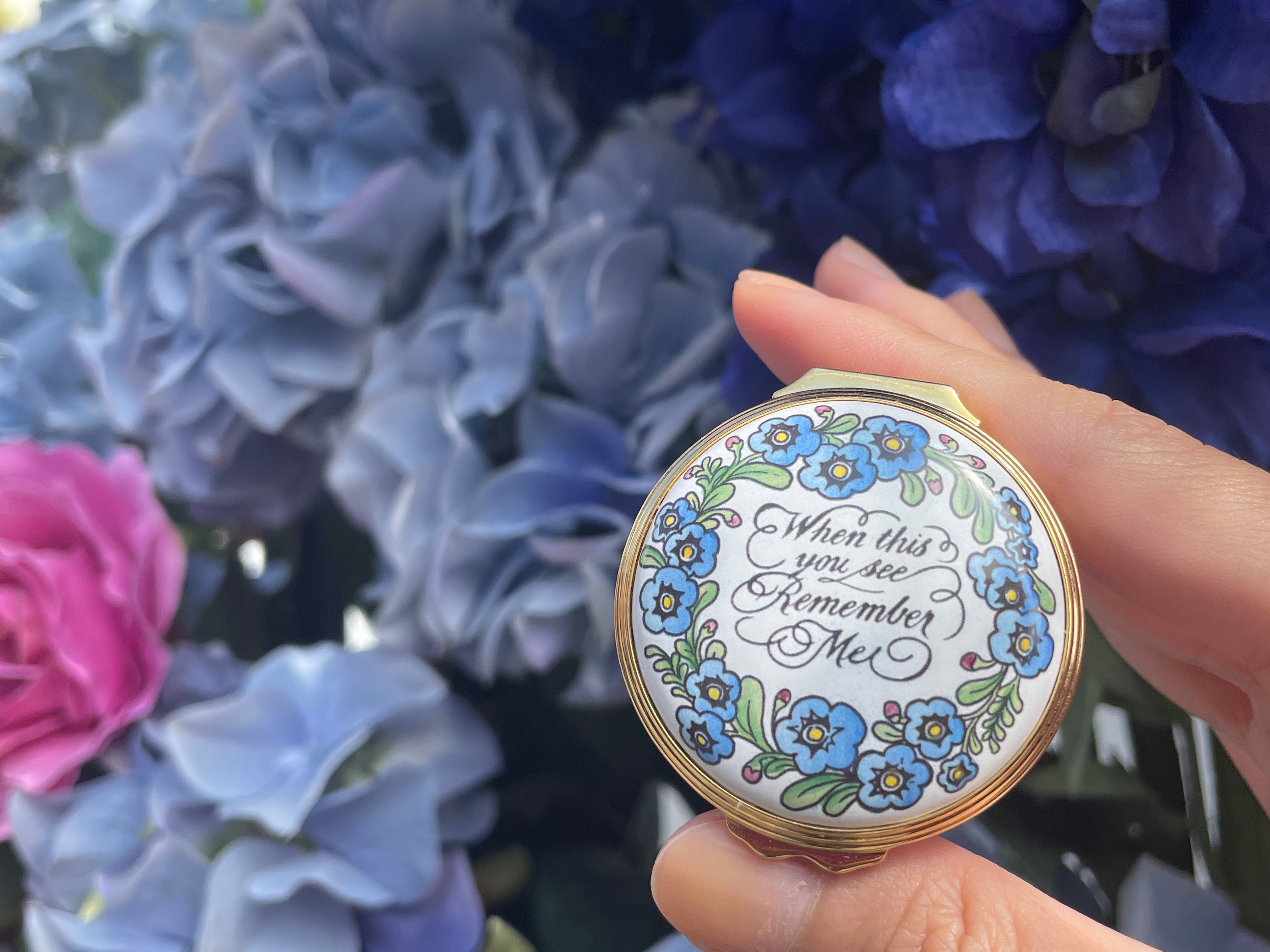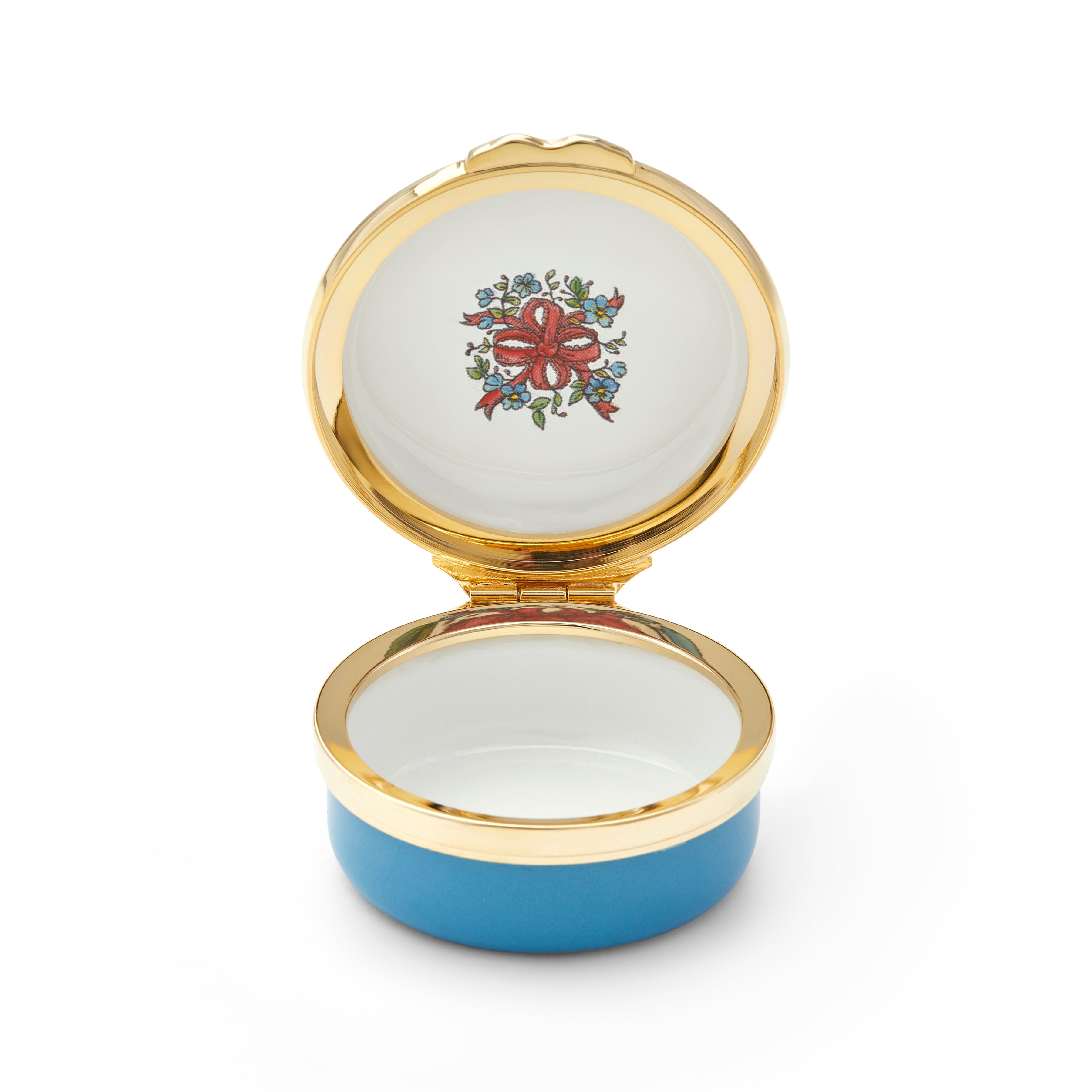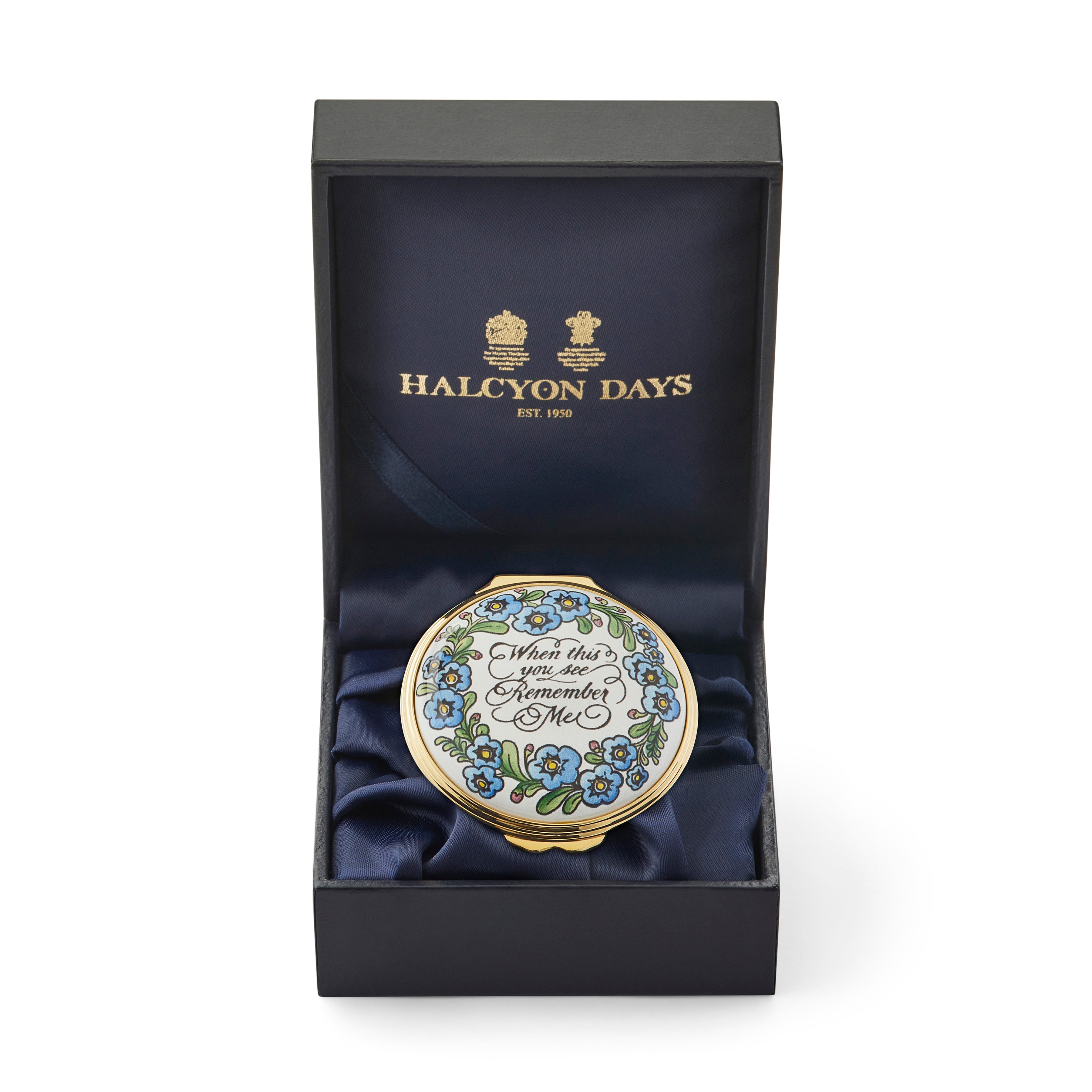 "When This You See, Remember Me" Enamel Box
Description

A thoughtful gift for someone dear to your heart.

This exquisite box serves as a meaningful gift and a charming addition to home decor.

With a calming blue base and a white lid adorned with delicate florals and the sentiment "When This You See, Remember Me," this enamel box is a true embodiment of remembrance and affection.

Handcrafted by skilled artisans in England, each box undergoes meticulous crafting, with intricate designs hand-painted using unique enamel paints. This meticulous process ensures a timeless and heartfelt keepsake.

This message box arrives in our signature Halcyon Days packaging.
Measurements

Diameter 43 mm
Height 20 mm
"When This You See, Remember Me" Enamel Box