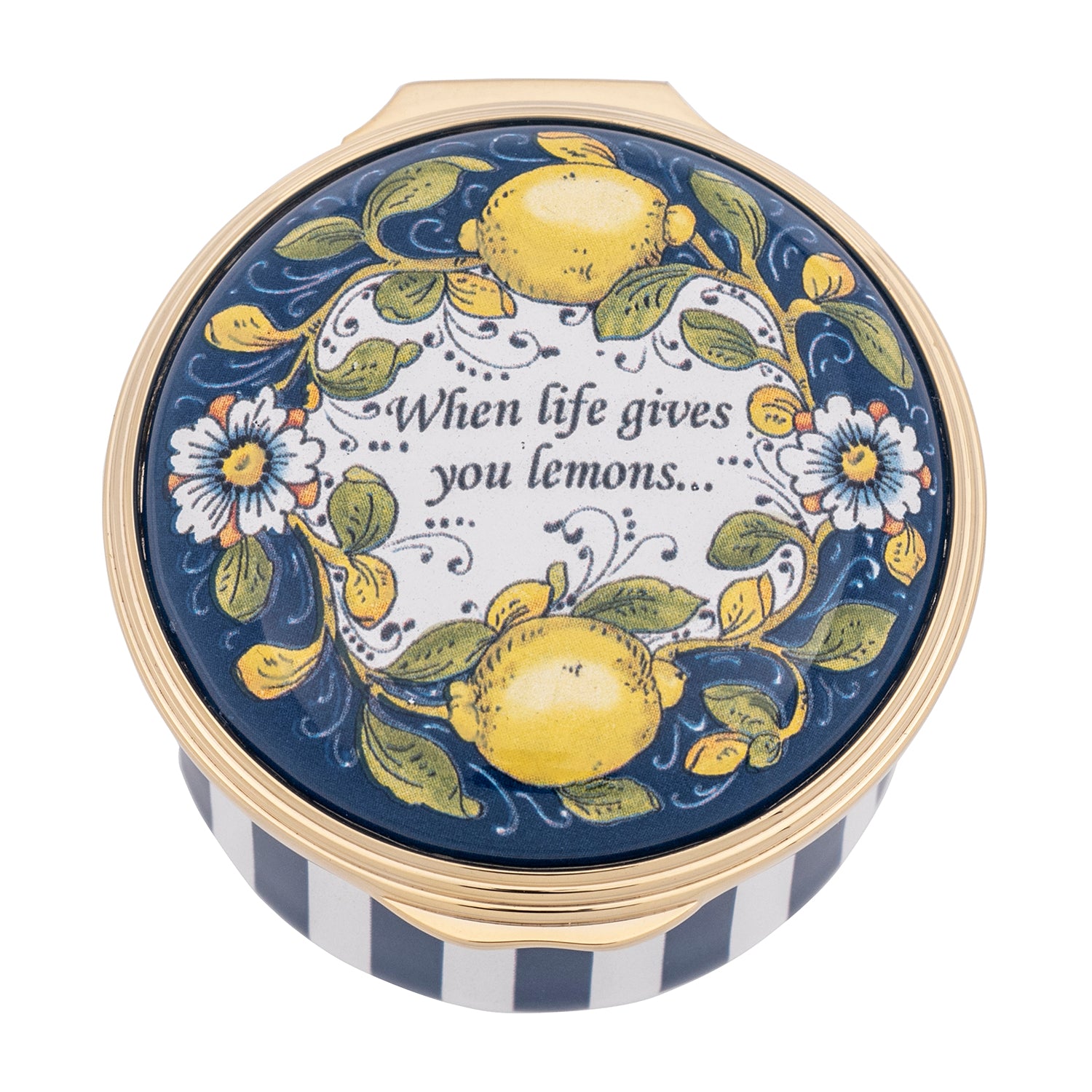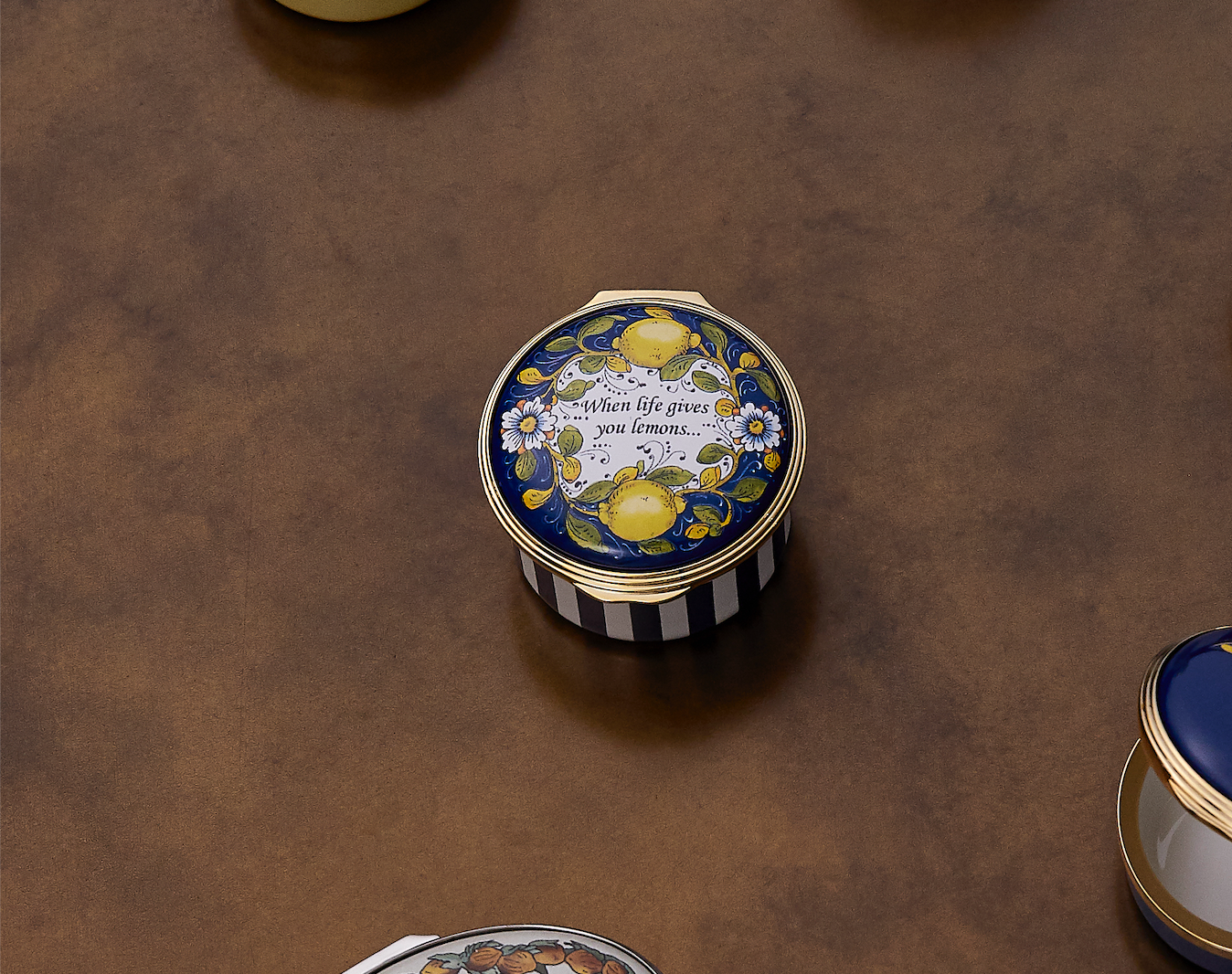 "When Life Gives you Lemons" Enamel Box
Description

A thoughtful gift for those you hold dear, perfect for occasions that call for a touch of positivity.

This enchanting keepsake is an elegant room decoration and a delightful home accent, infusing spaces with its serene charm.

The intricate design showcases a renowned mantra gracefully surrounded by enchanting illustrations, all resting upon a base adorned with striking blue and white stripes, adding a touch of sophistication to this piece.

Handed over in our signature Halcyon Days box, this enamel box arrives as a promise of quality and elegance.

Each 'When Life Gives You Lemons' Enamel Box is a masterpiece birthed by the hands of skilled artisans, made in England, whose craftsmanship is rooted in generations of tradition.
Measurements

Diameter 43 mm
Height 28 mm
"When Life Gives you Lemons" Enamel Box