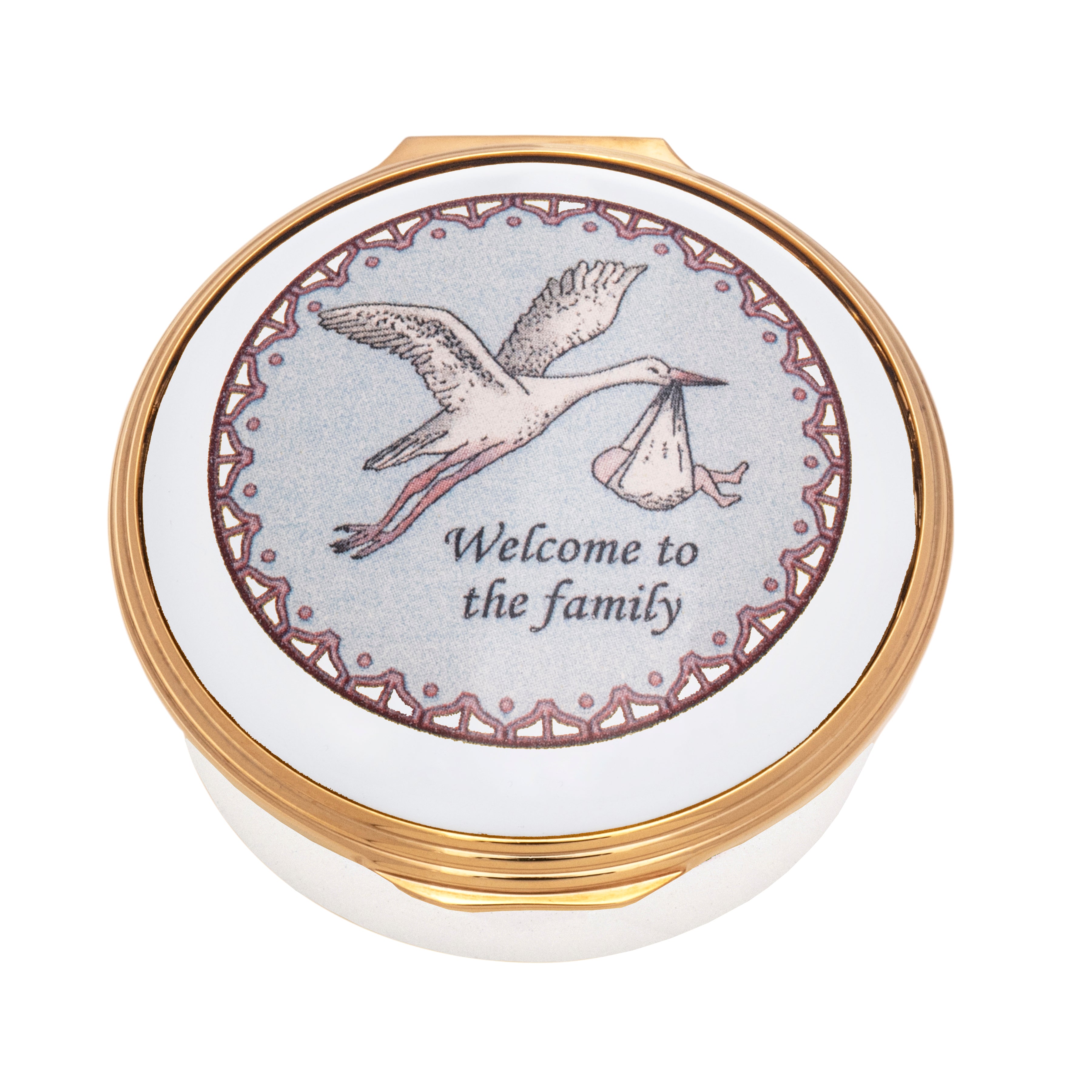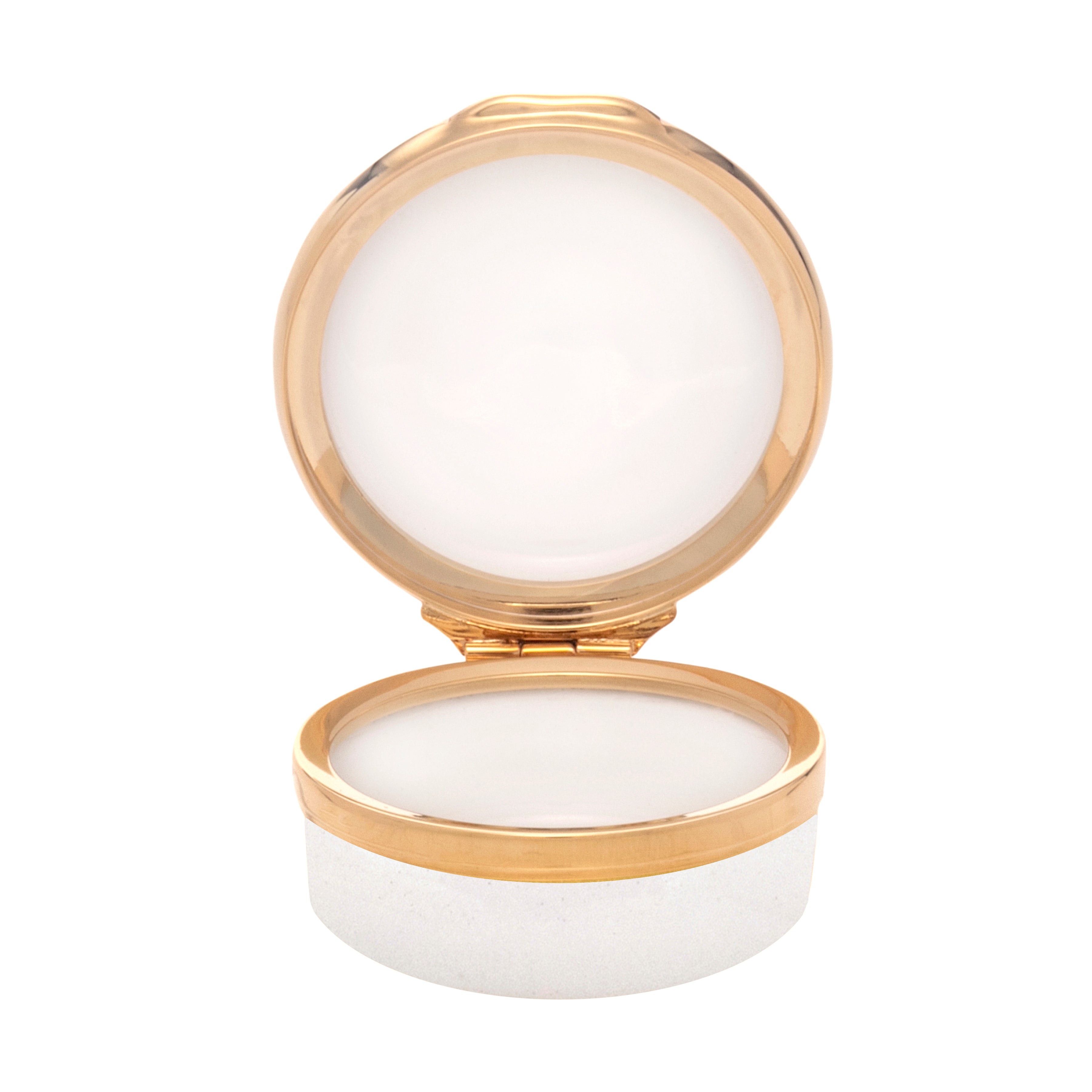 "Welcome To The Family" Enamel Box
Description

 

A heartfelt gift for celebrating a newborn. This decorative keepsake box brings elegance to any child's room, embodying the joyous occasion of welcoming a new member to the family.

This message box is inspired by vintage Halcyon Days designs and features a stork delivering a newborn baby, a myth which regained popularity in the 19th century when it was popularised by Hans Christian Andersen's The Stork.


Handcrafted in England using centuries-old techniques, this box is bound to make a unique gift to be treasured for years to come.

With the option to include your personal message, this gift transforms into a cherished memento, commemorating the joyous start of a new life.

Enclosed in our signature packaging, this treasure pays homage to the beauty of family bonds and the craftsmanship that brings them to life.
Measurements

Diameter 43 mm
Height 20 mm
"Welcome To The Family" Enamel Box