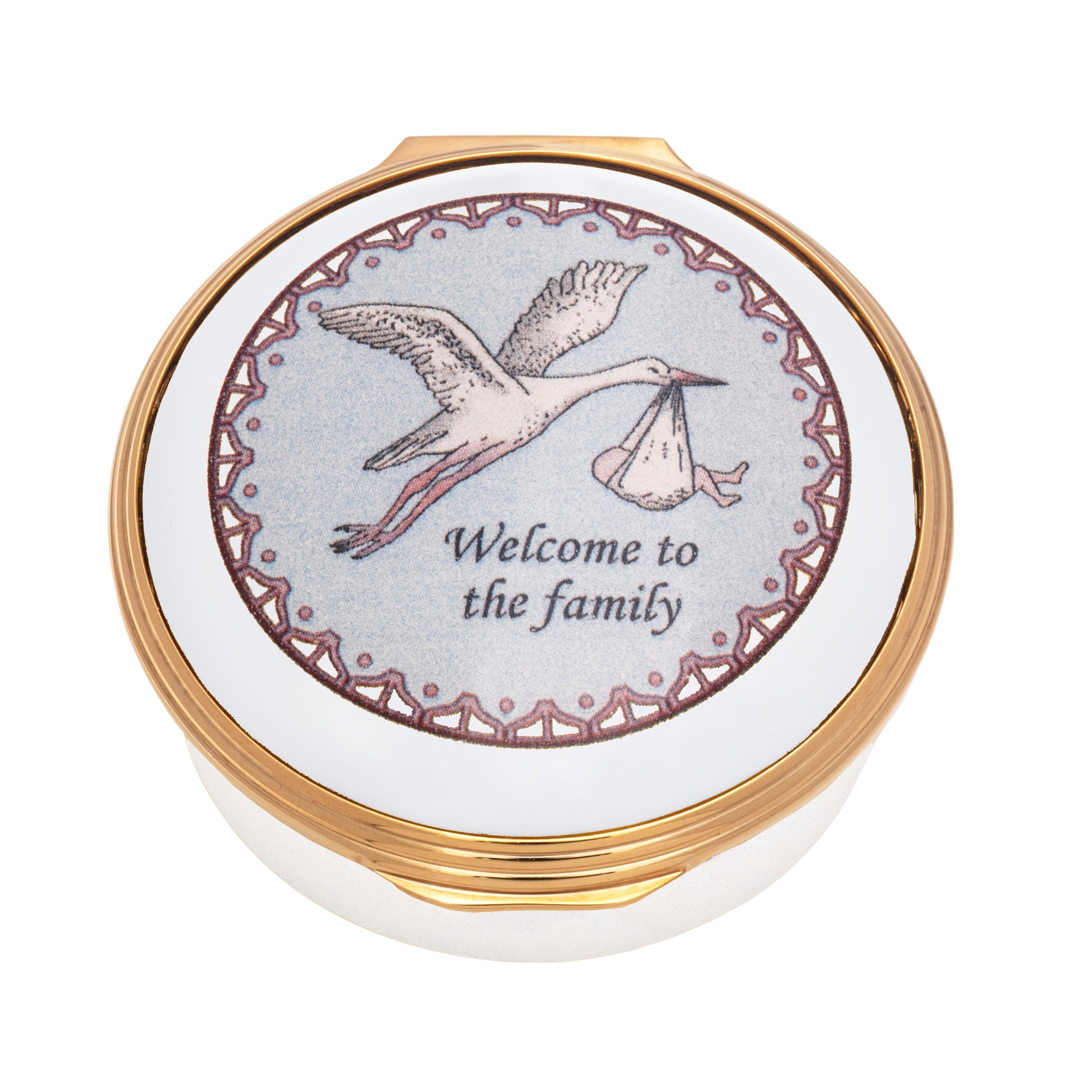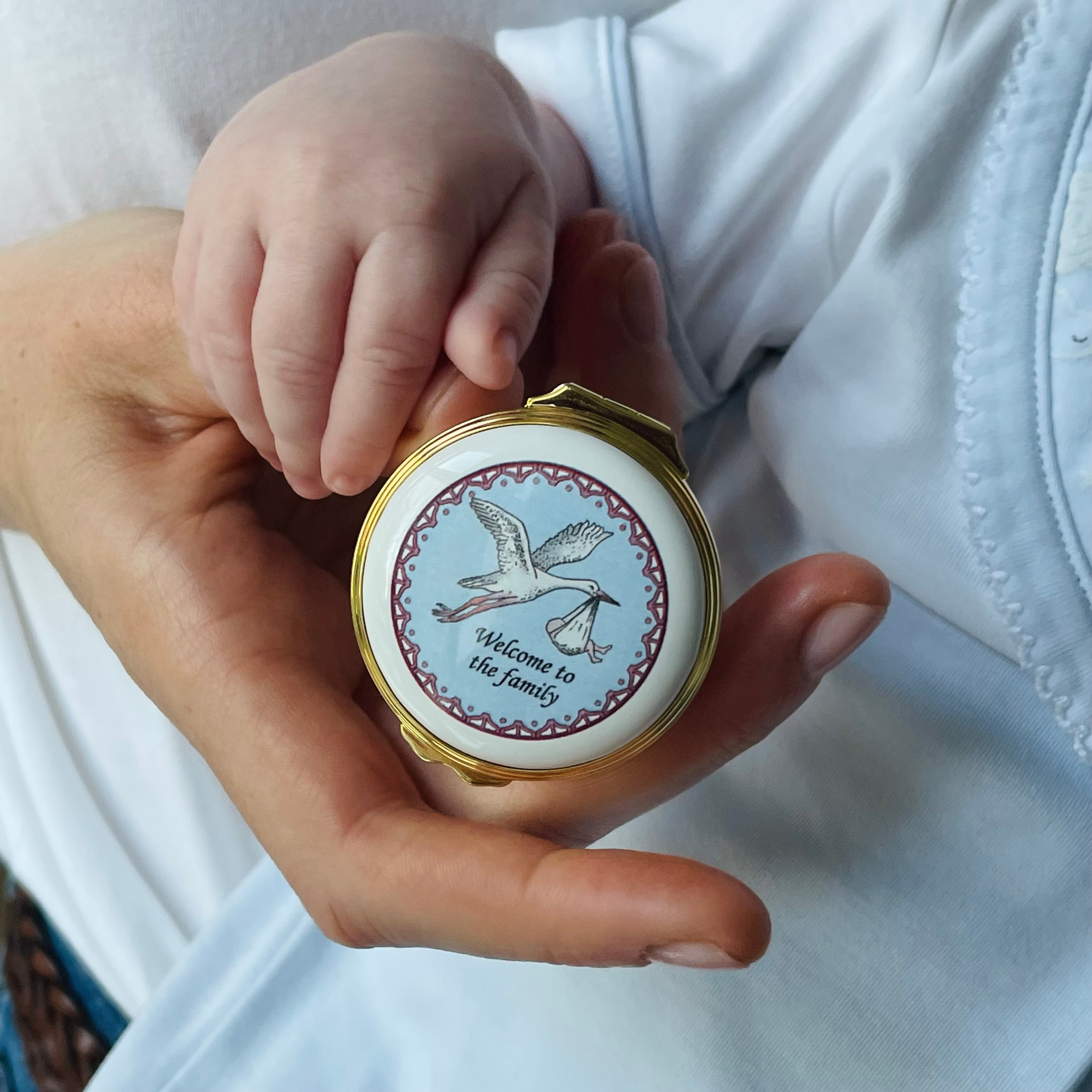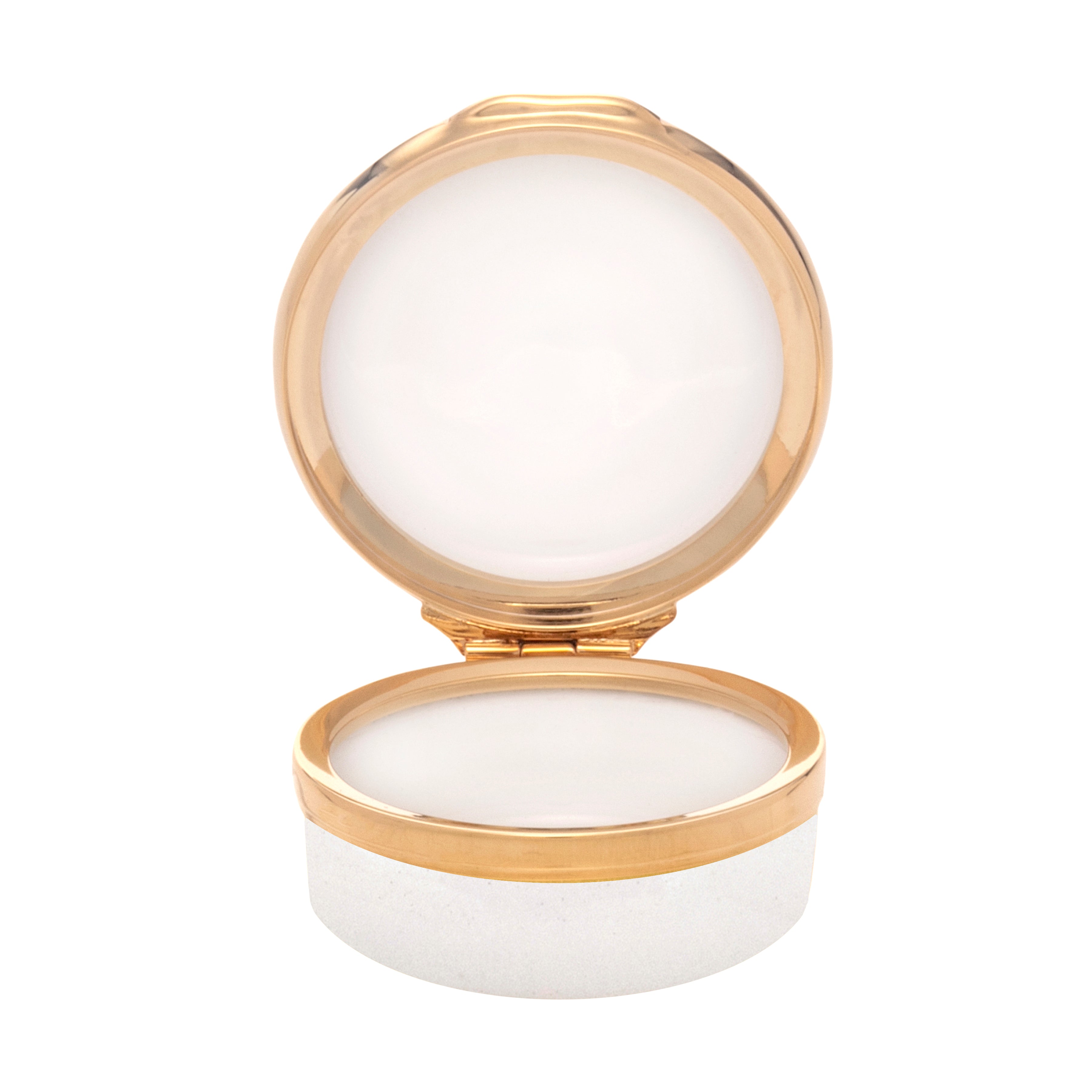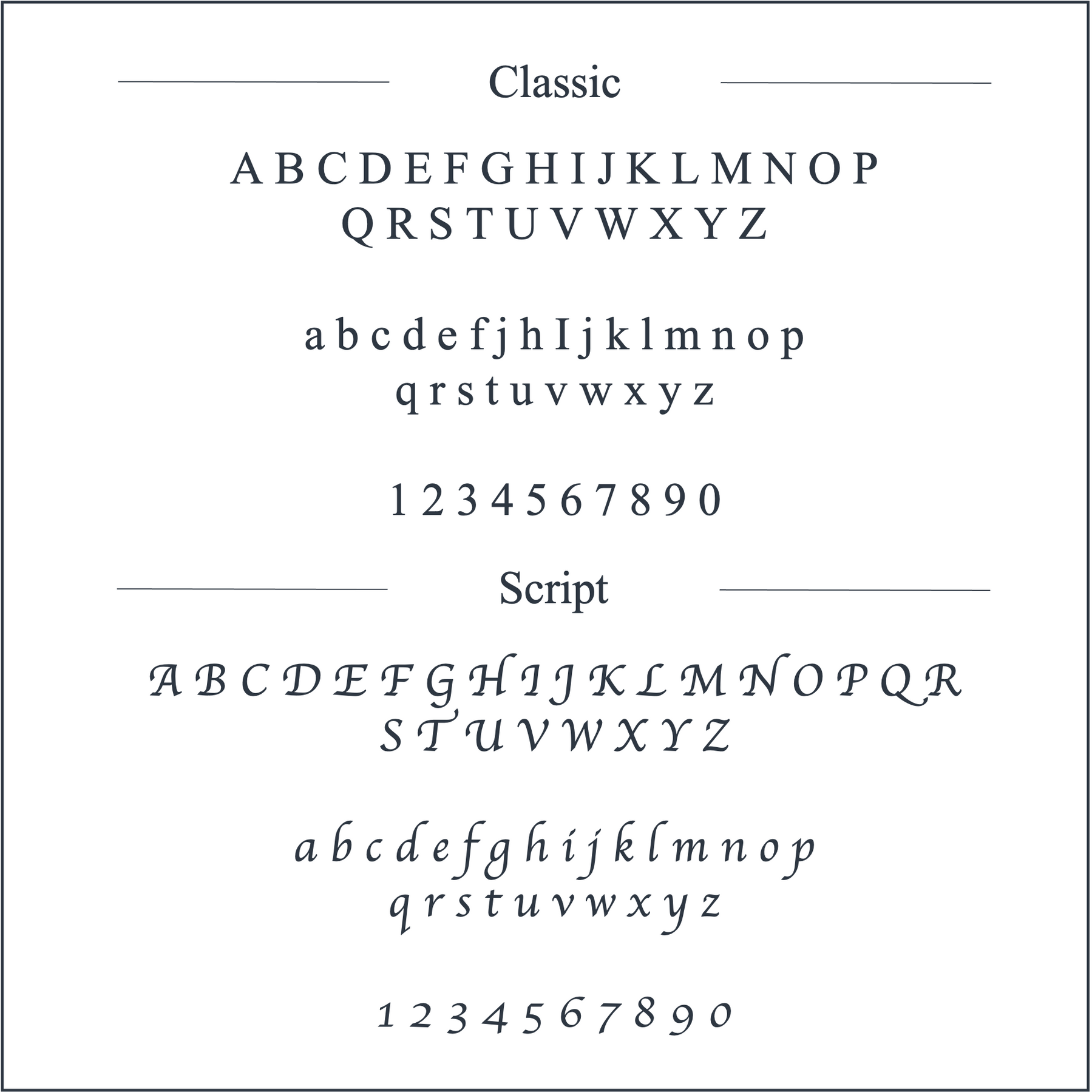 Welcome To The Family Enamel Box - Personalised
This item is made to order and will take 2-3 weeks to deliver.
Description

This message box is inspired by vintage Halcyon Days designs and features a stork delivering a newborn baby, a myth which regained popularity in the 19th century when it was popularised by Hans Christian Andersen's The Stork.

Handcrafted in England using centuries-old techniques, this box is bound to make a unique gift to be treasured for years to come.
Measurements

Diameter 43 mm
Height 20 mm

Welcome To The Family Enamel Box - Personalised