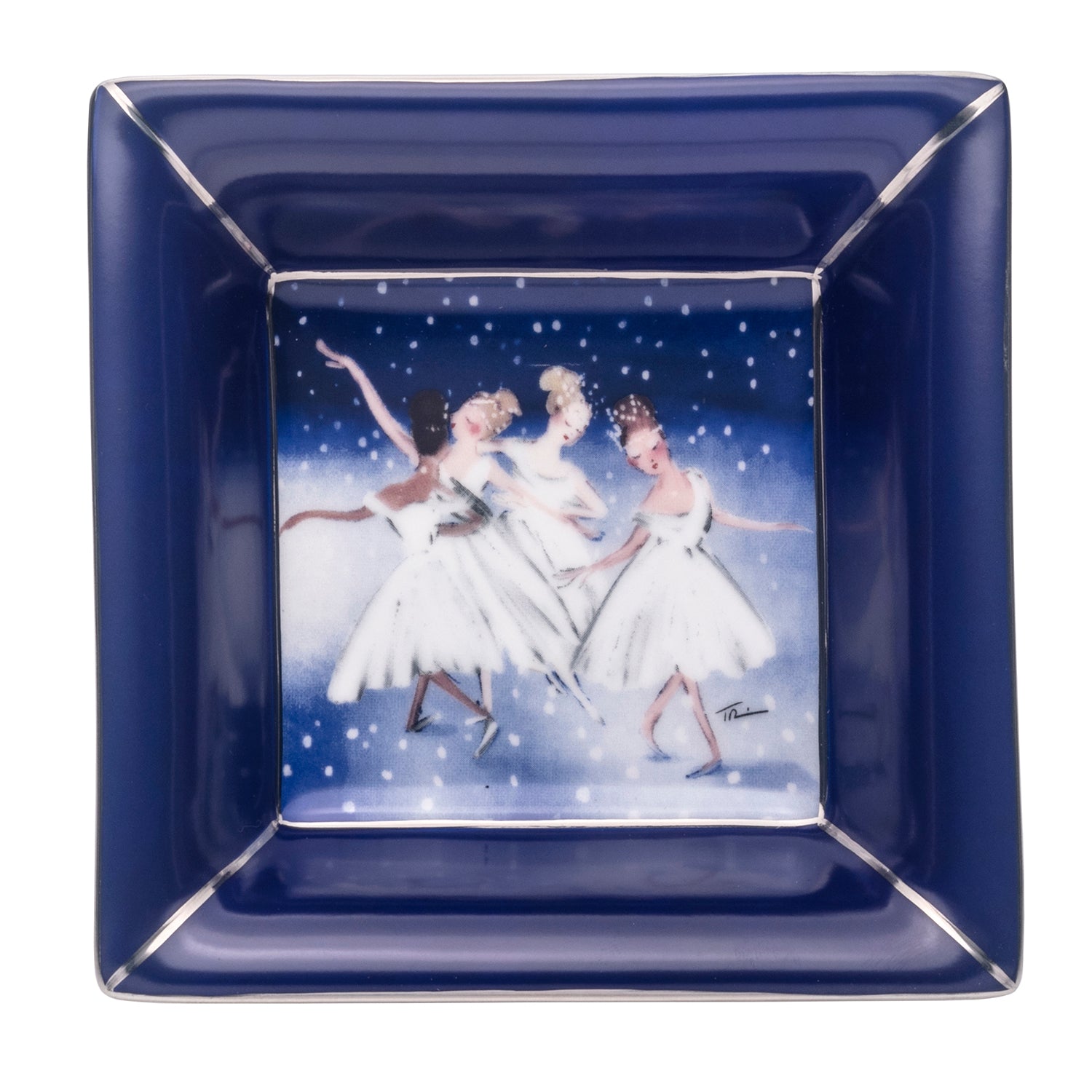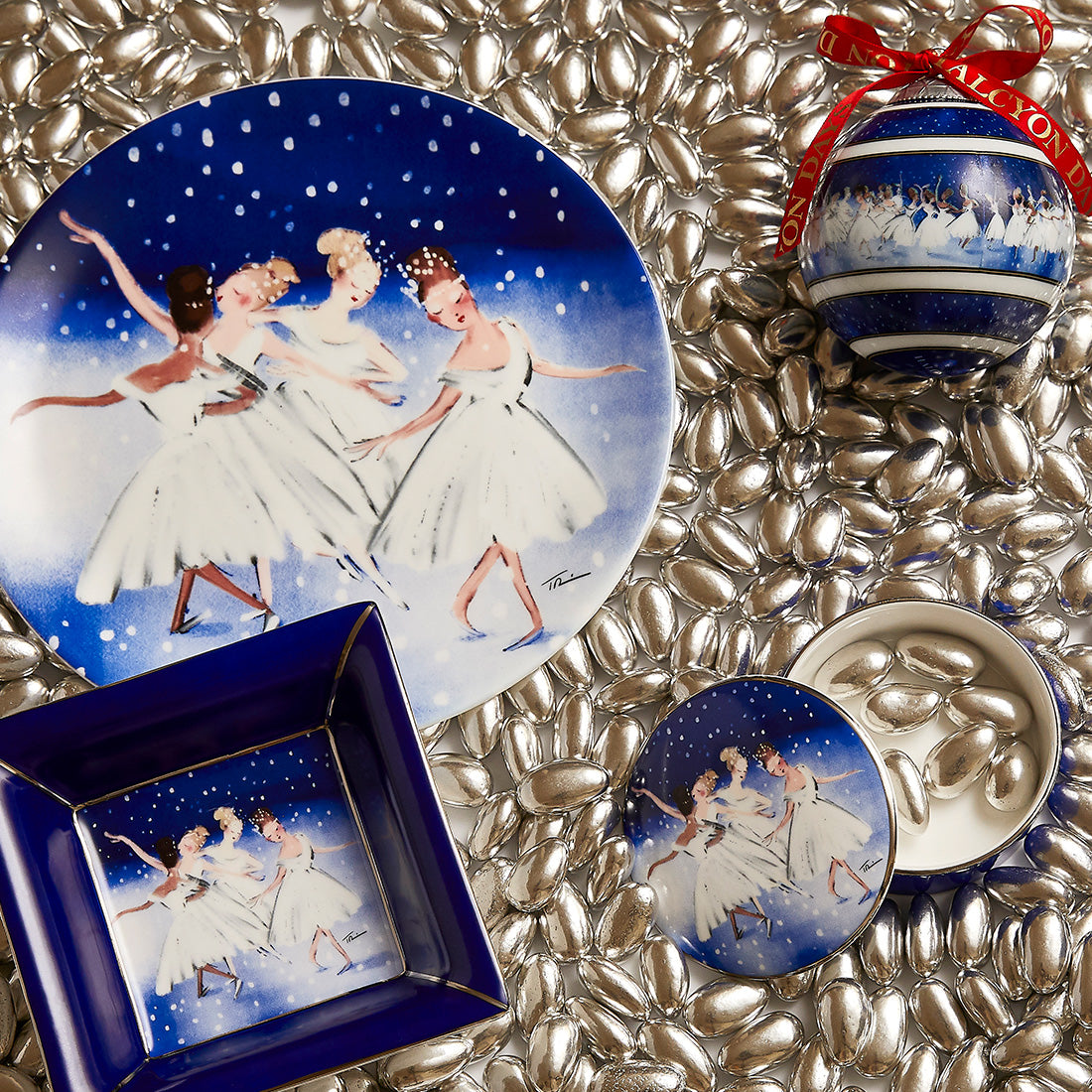 Waltz of the Snowflakes Square Tray
Description

This handcrafted English fine bone china trinket tray features a festive design drawn by New York based illustrator Tug Rice. This trinket tray forms part of our new Waltz of The Snowflakes collection.

Rice is renowned for his merging of the playful and sophisticated, and his pieces often nostalgically evoke a bygone area while maintaining a timeless, contemporary air.

Harmoniously combining his artistic prowess with Halcyon Days' craft expertise, this box is an exceptional work of art in its own right.

 
Measurements

Length 120 mm
Width 120 mm
Height 35 mm
Waltz of the Snowflakes Square Tray