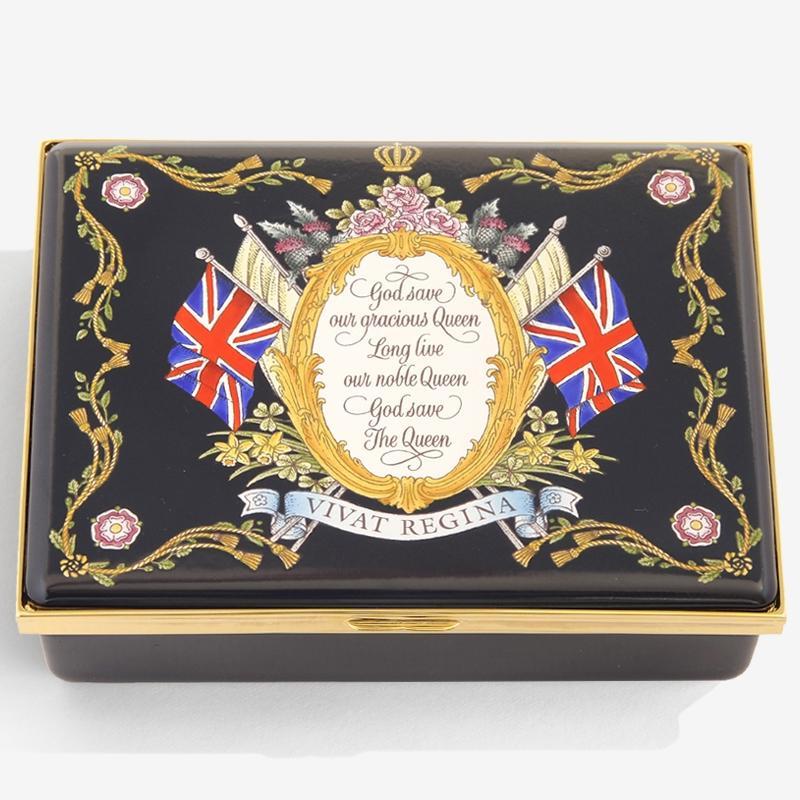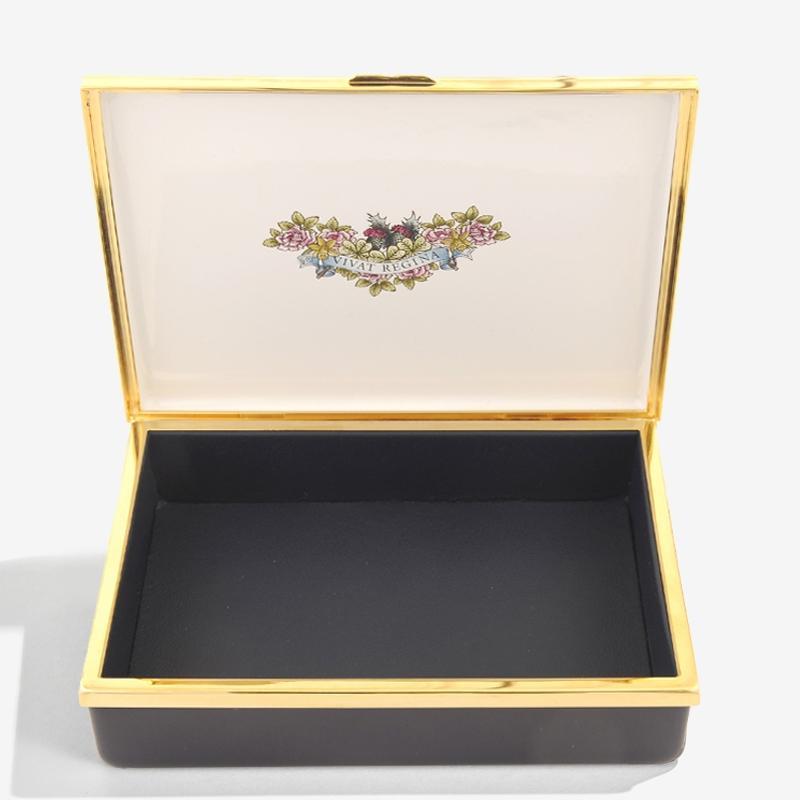 "Vivat Regina" Prestige Enamel box Navy
Description

A striking tribute to Her Late Majesty Queen Elizabeth II, 'Vivat Regina' enamel box is one of Halcyon Days' most enduring designs.

This hand-painted, gold-embellished royal enamel jewellery box celebrates our monarchy both through its patriotic design and English craftsmanship.

The Union Flags flutter on the outside and 'Vivat Regina" is inscribed on the inner lid.

Elegantly arriving in our signature Halcyon Days box, this navy collectable keepsake captures the essence of monarchy, meticulously created by skilled artisans using unique enamel paints and time-honored enamelling techniques.

Limited to an Edition of 120.
Measurements

Length 138 mm
Width 117 mm
Height 37 mm
"Vivat Regina" Prestige Enamel box Navy