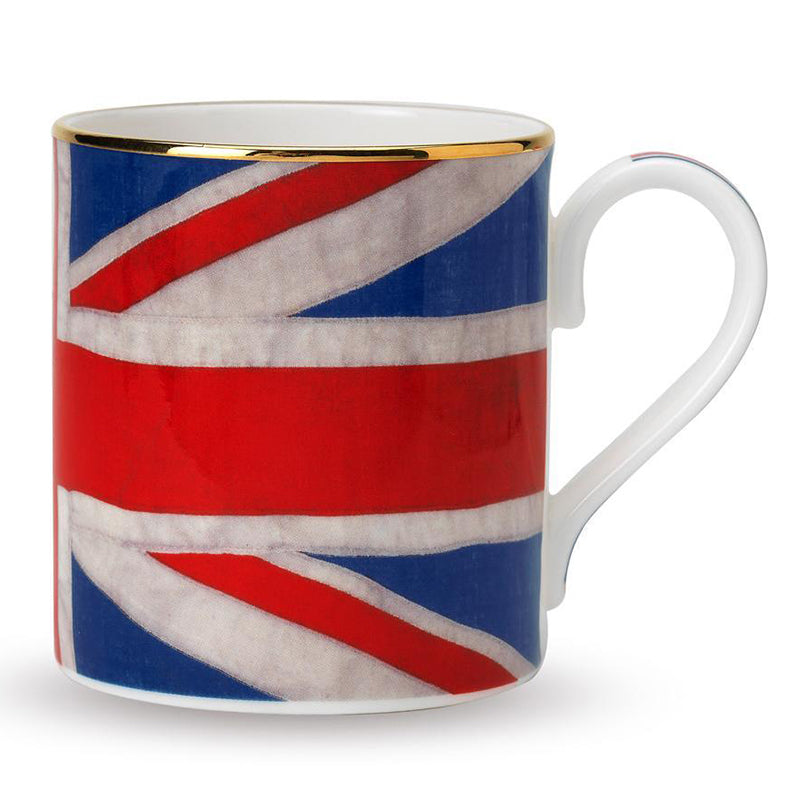 $29.00
Regular price
$55.00
Description

An exquisite souvenir and gift, perfect for enjoying tea or coffee. Crafted from English Fine Bone China, it proudly showcases the iconic Union Flag.

With a 10 fl oz capacity, this mug displays the Union Jack in all its glory, capturing the spirit of British heritage. Handcrafted by skilled artisans in Stoke-on-Trent, each piece undergoes meticulous crafting, reflecting the pride and precision of British craftsmanship.

Encased in our signature Halcyon Days box, this union jack mug exudes care and sophistication, making it a cherished keepsake for tea enthusiasts.

The English fine bone china maintains the pure taste of your drink, while its captivating translucency and elegant aesthetic elevate every sip. A true embodiment of timeless elegance, crafted with pride in England.

Find out how best to care for your fine bone china here.
Measurements

Height 84 mm
Diameter 76 mm
Width (inc. handle) 110 mm
Union Flag Mug
$29.00
Regular price
$55.00