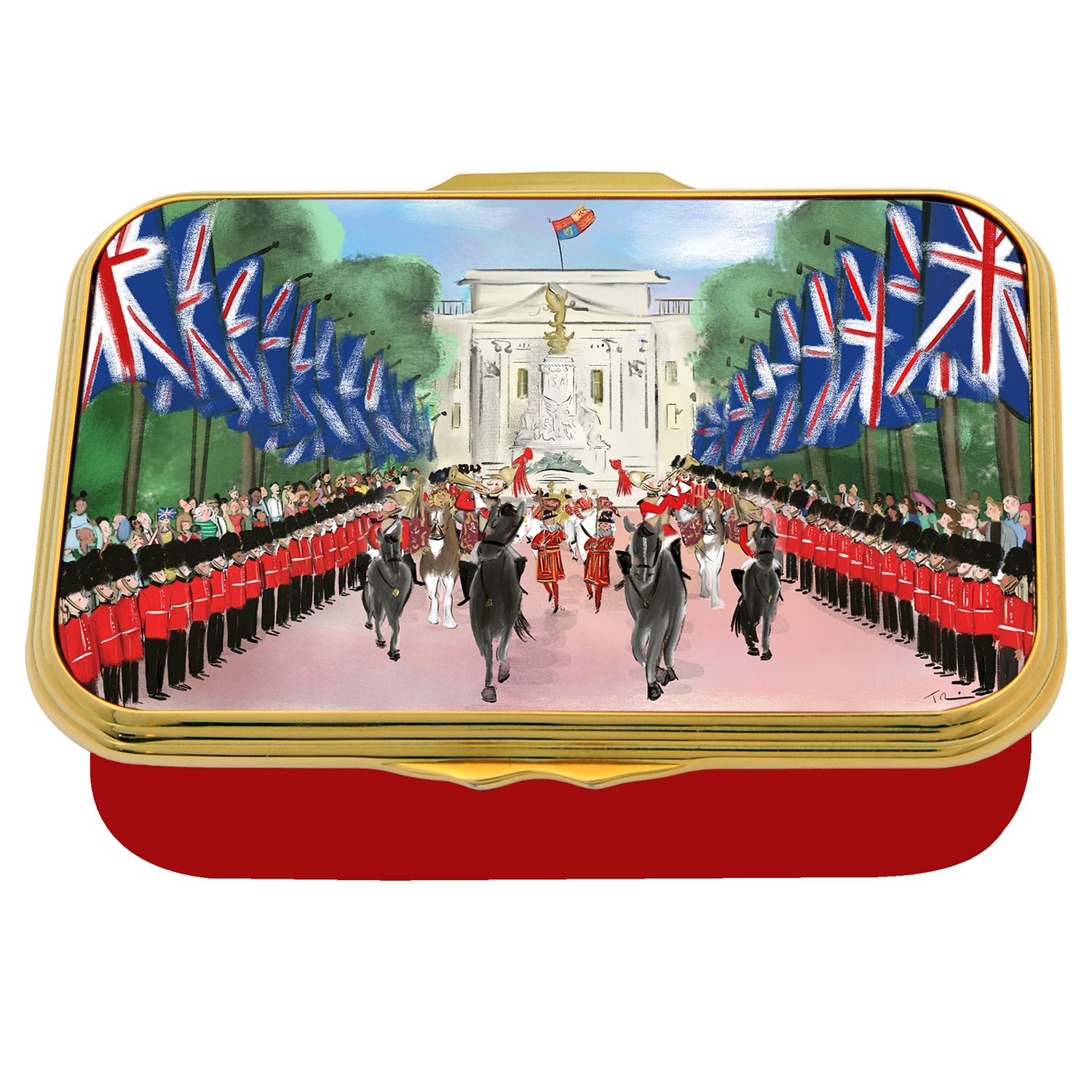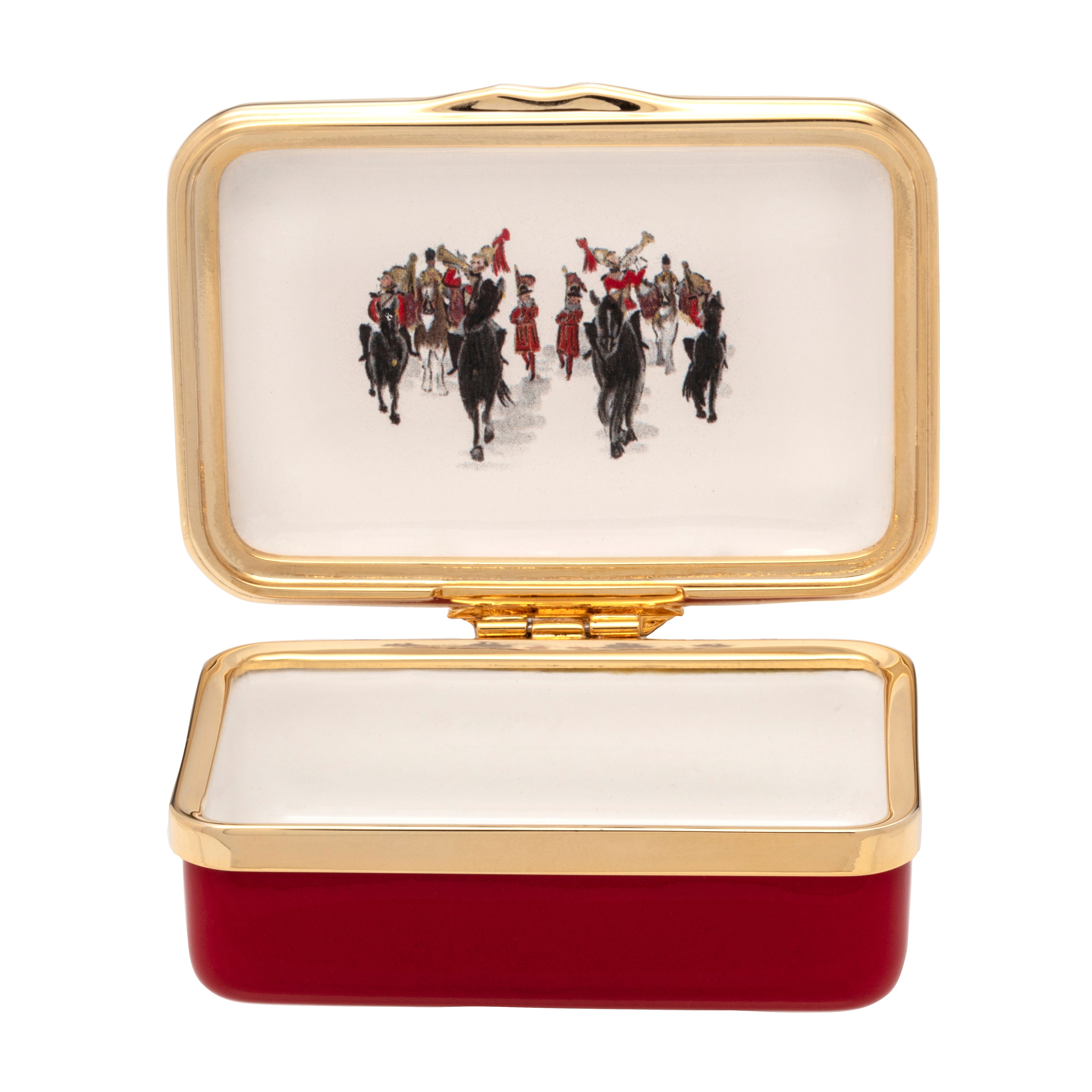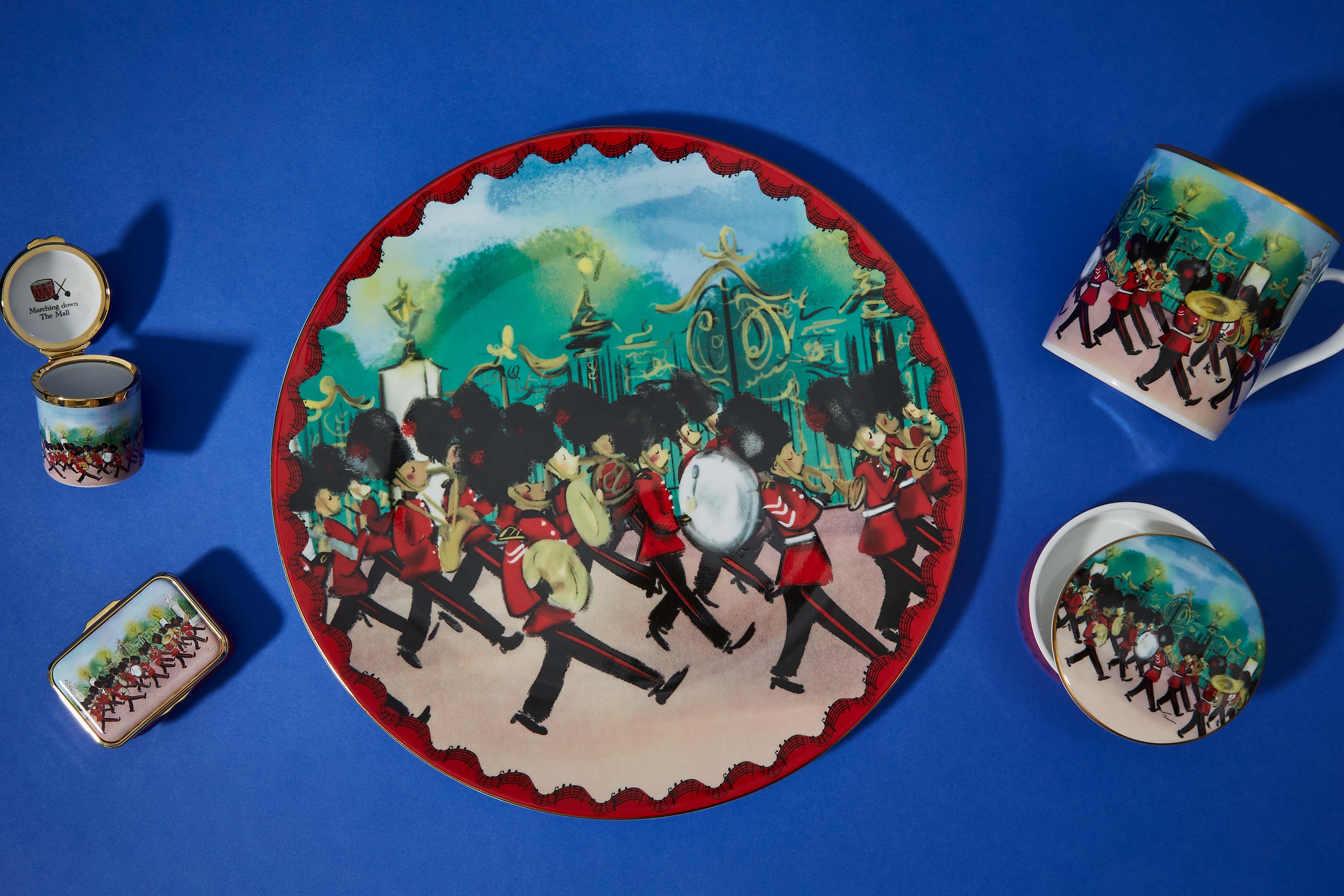 Trooping the Colour Enamel Box
Description

Tug Rice is a New York based illustrator and close collaborator with Halcyon Days. His fun, eminently charming depiction of The King's Foot Guards marching down the Mall captures the abundant colour, fervent celebration, and sense of national harmony that this annual celebration entails A truly British spectacle to celebrate The Coronation of King Charles III.


Tug Rice's work has been beautifully reproduced on a commemorative enamel box expertly handcrafted by the Halcyon Days artisans.

Measurements

Length 65 mm
Width 45 mm
Height 25 mm
Trooping the Colour Enamel Box