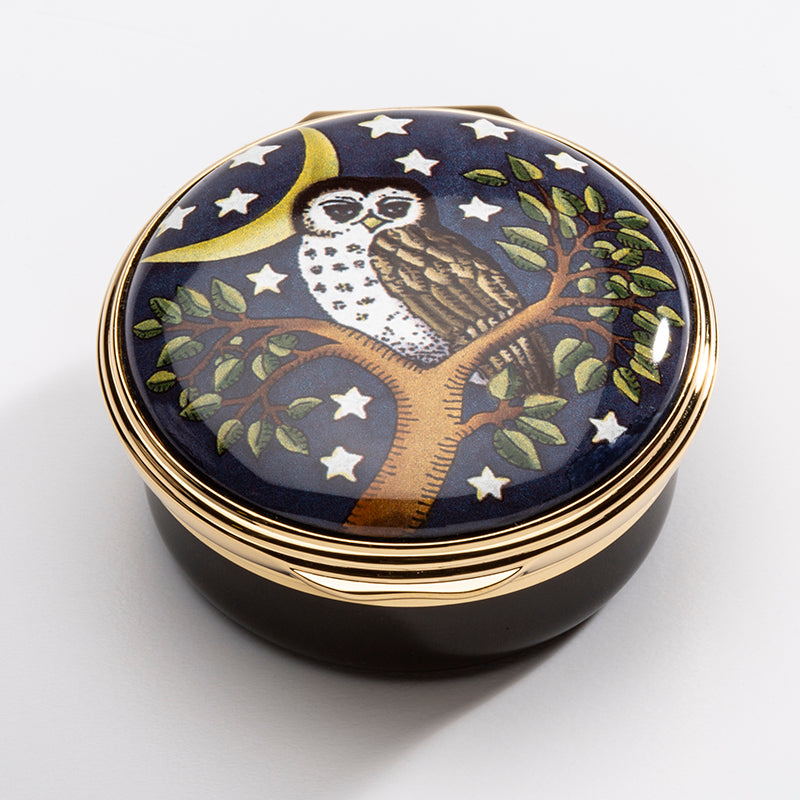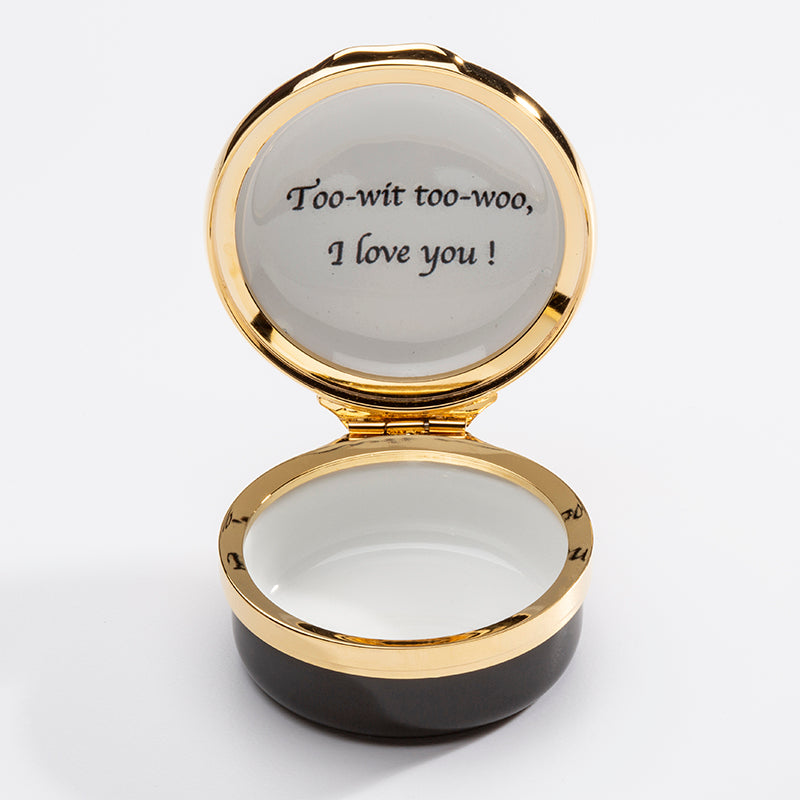 "Too-Wit Too-Woo" Enamel Box
Description

 

A perfect present for brilliant birthdays, anniversaries, or special occasions. Handcrafted with love, this exquisite enamel box symbolizes enduring affection.

Suitable as expressive home decor, the box features a stunning midnight blue base.

An elegant handcrafted enamel box which is adorned with a wise owl set in a stunning midnight scene.

The perfect gift for that special someone, containing the phrase 'Too-Wit Too-Woo, I love you!'.

Encased in our signature Halcyon Days box, it offers a remarkable presentation.

Crafted with utmost care, each enamel box is lovingly handcrafted in England by our team of highly skilled craftsmen and artisans. The design is meticulously painted by hand.

Please allow an extra 4 weeks for personalisation.
Measurements

Diameter 43 mm
Height 20 mm
"Too-Wit Too-Woo" Enamel Box