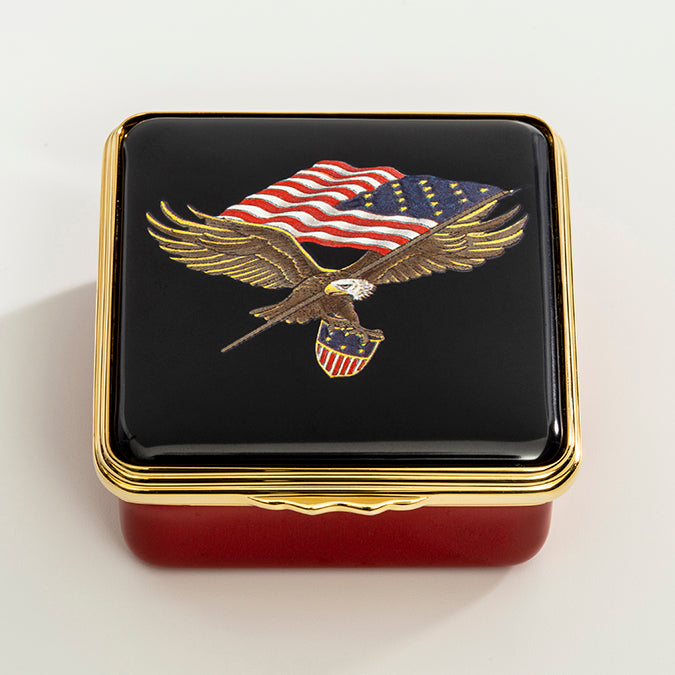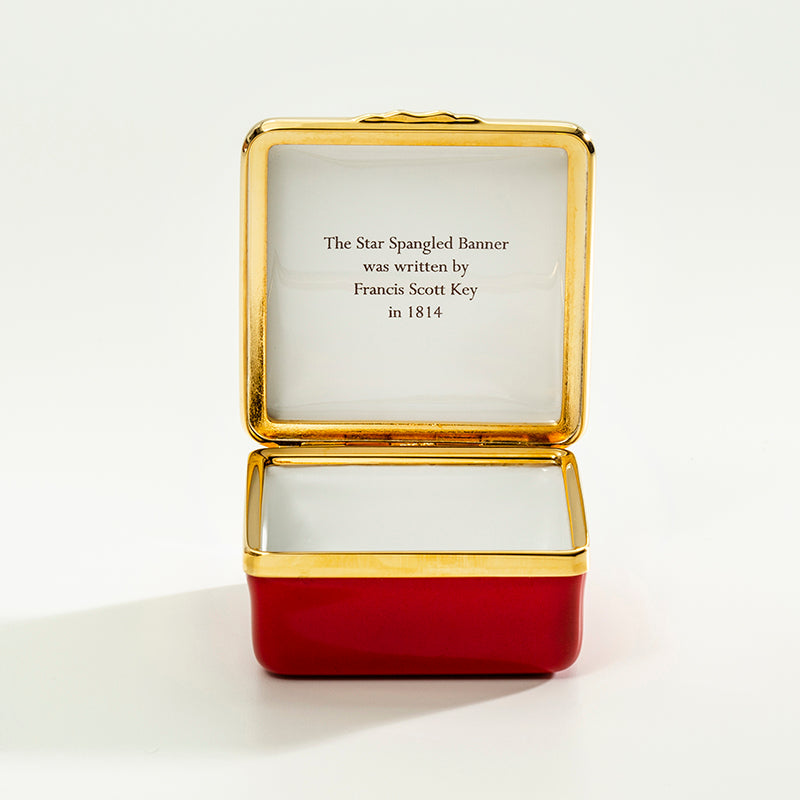 The Star Spangled Banner Enamel Box - Personalised
This item is made to order and will take 2-3 weeks to deliver.
Description

The Star Spangled Banner Box is an elegant homage to the beloved national anthem of the United States of America. Crafted with a deep blue enamel lid and adorned with the American Eagle, this box may be personalised with a message. An ideal way to show respect and gratitude to those who have served in the armed forces.
Measurements

Length 55 mm
Width 55 mm
Height 30 mm

The Star Spangled Banner Enamel Box - Personalised