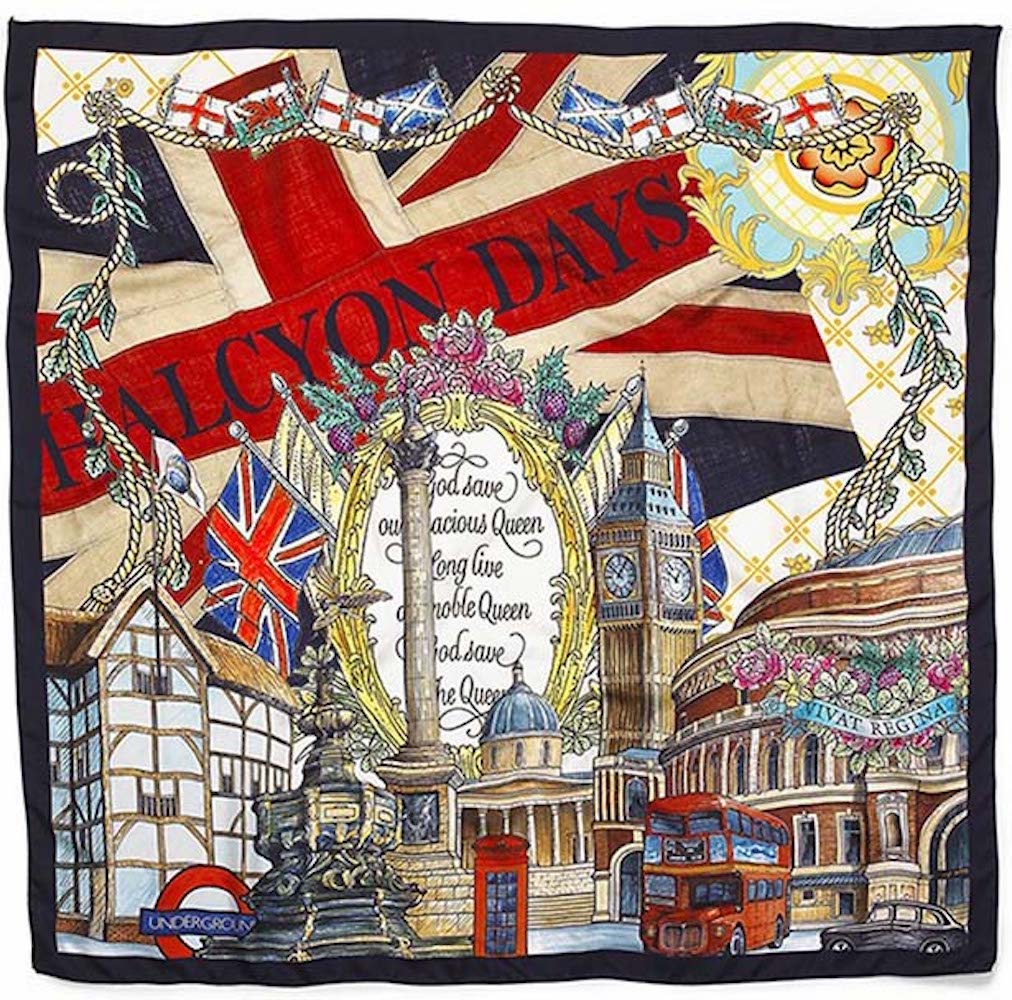 The Glorious Reign Silk Scarf
Description

Celebrating her Majesty Queen Elizabeth II on 9th September 2015 for her phenomenal achievement on becoming the longest ever reigning British monarch.

This exquisite silk scarf features our 'Glorious reign' design which combines renowned British icons.

Entirely made in England from 100% silk, this stunning scarf is longing to be worn.
Measurements
The Glorious Reign Silk Scarf