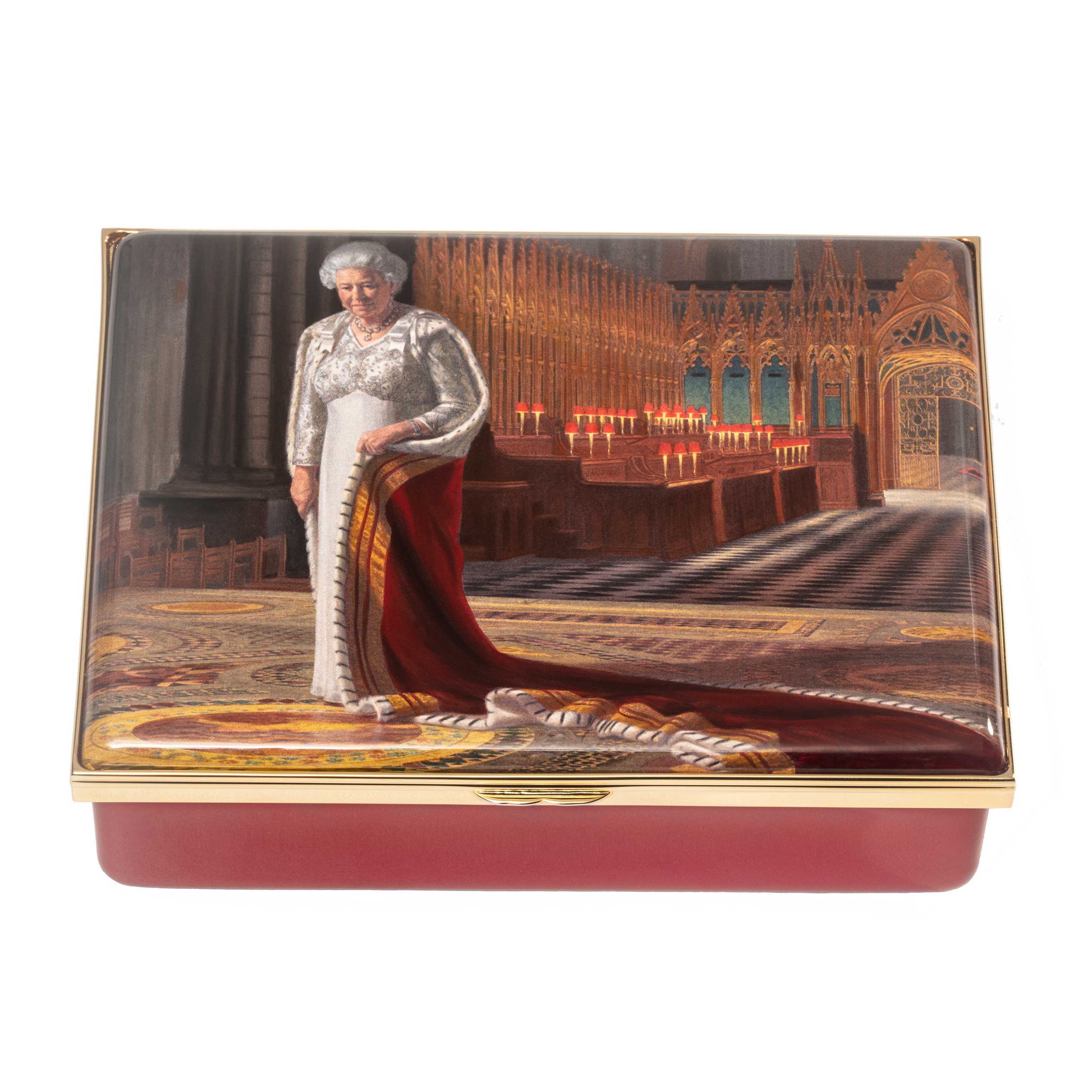 The Coronation Theatre by Ralph Heimans featuring Her Majesty Queen Elizabeth II Box
Description

Please note that this product is handmade to order and will take approximately 8 weeks to deliver.

This handcrafted enamel was created in honour of Her Late Majesty the Queen's 95th birthday. 

It features luxurious leather lining, a scarlet base, gold piping and an inner inscription. The box is bestowed with renowned royal portraitist Ralph Heimans' iconic portrait in all its intricately coloured glory.

Limited Edition: 95

Interior text reads:

In commemoration of the 95th Birthday of Her Majesty Queen Elizabeth II

21st April 2021 

 'The Coronation Theatre' by Ralph Heimans was painted to mark the Diamond Jubilee of Her Majesty The Queen. Her Majesty is portrayed standing in the centre of the Cosmati pavement in Westminster Abbey, where She was crowned in 1953.  

The portrait of HM Queen Elizabeth II by Ralph Heimans is part of the Westminster Abbey Collection, on display in The Queen's Diamond Jubilee Galleries, Westminster Abbey. 

Oil on canvas, painted in 2012.



Measurements

Length 138mm
Width 117mm
Height 37mm
The Coronation Theatre by Ralph Heimans featuring Her Majesty Queen Elizabeth II Box