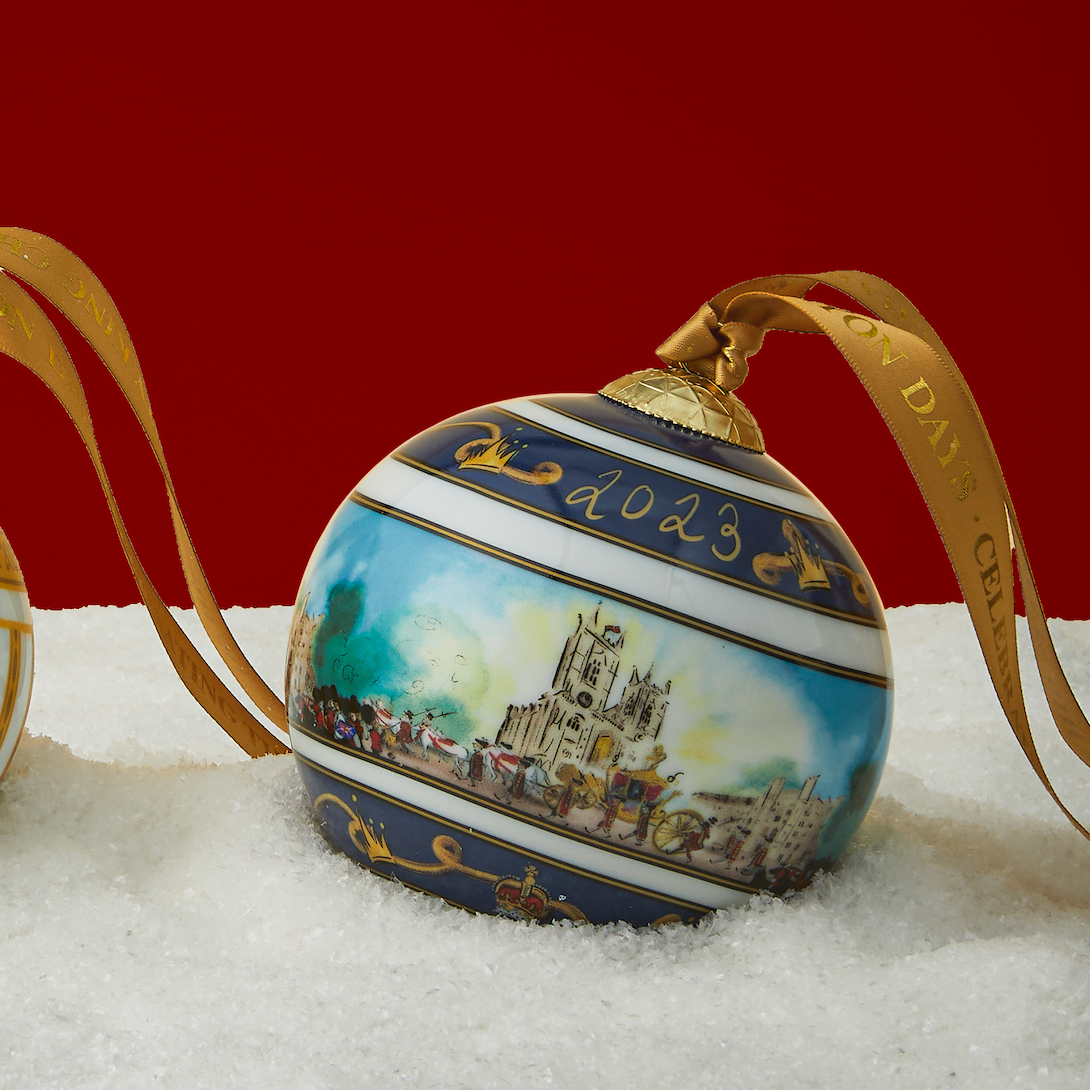 The Coronation at Westminster Abbey 4" Bauble
Description

This glorious commemorative bauble features a vibrant interpretation of The Coronation at Westminster Abbey. Tug Rice's light-hearted design of the pomp and pageantry of the Coronation shows the Gold State Coach arriving at Westminster Abbey: the divine ceremonial home of England's Kings and Queens for the past thousand years. Our artisans use traditional English pottery skills to craft and decorate this spectacular piece.


Limited to an edition of 500.
Measurements

Height 115 mm
Width 100 mm
The Coronation at Westminster Abbey 4" Bauble