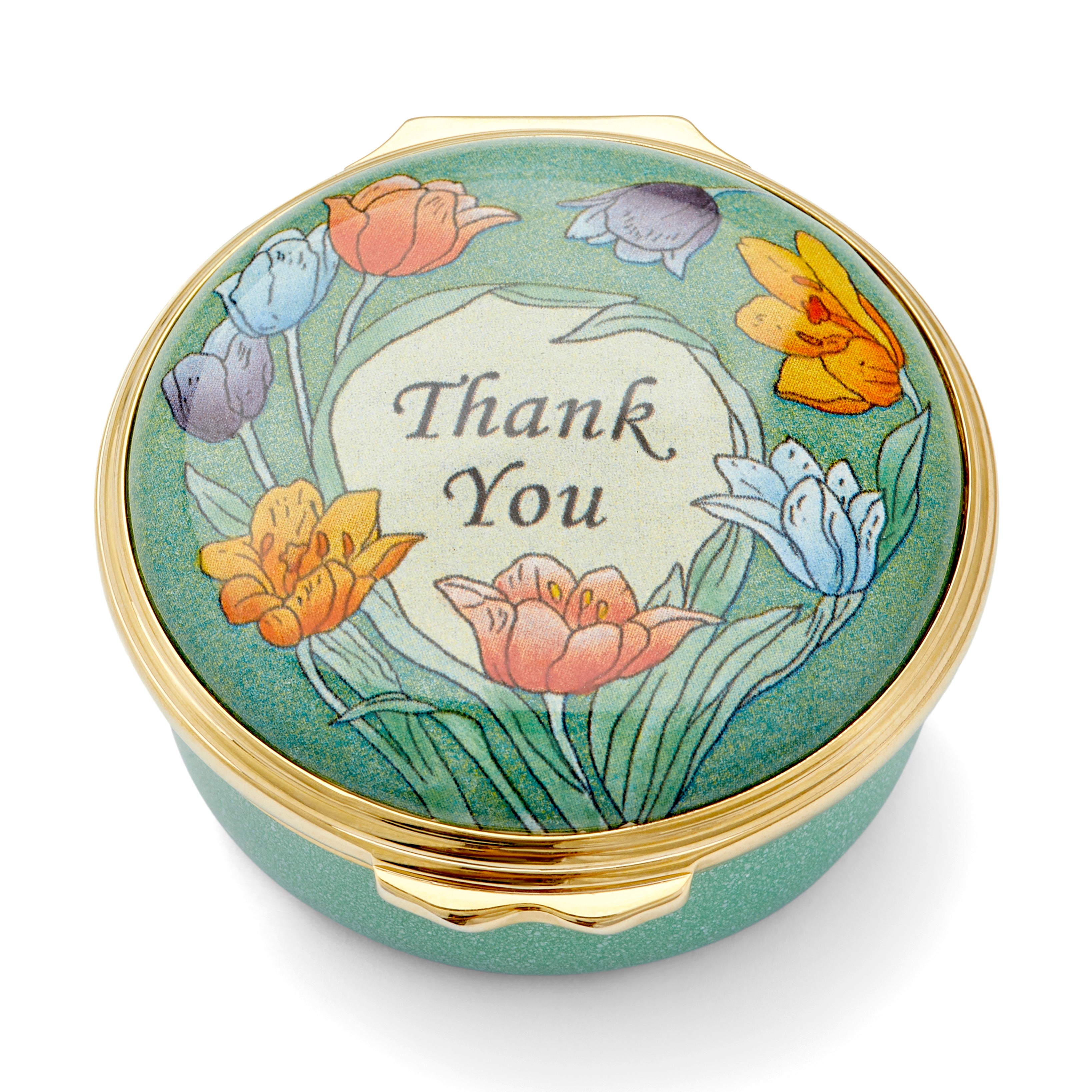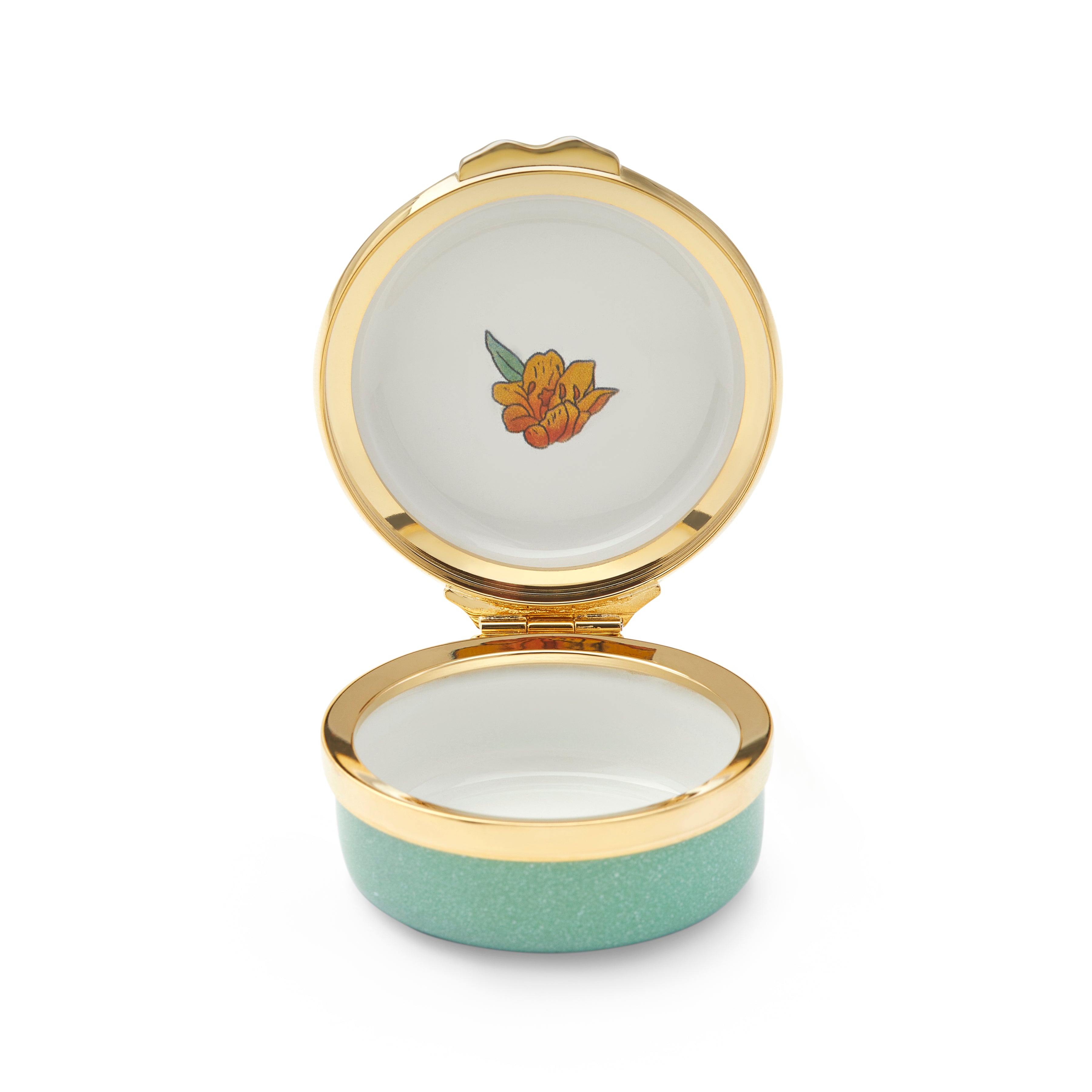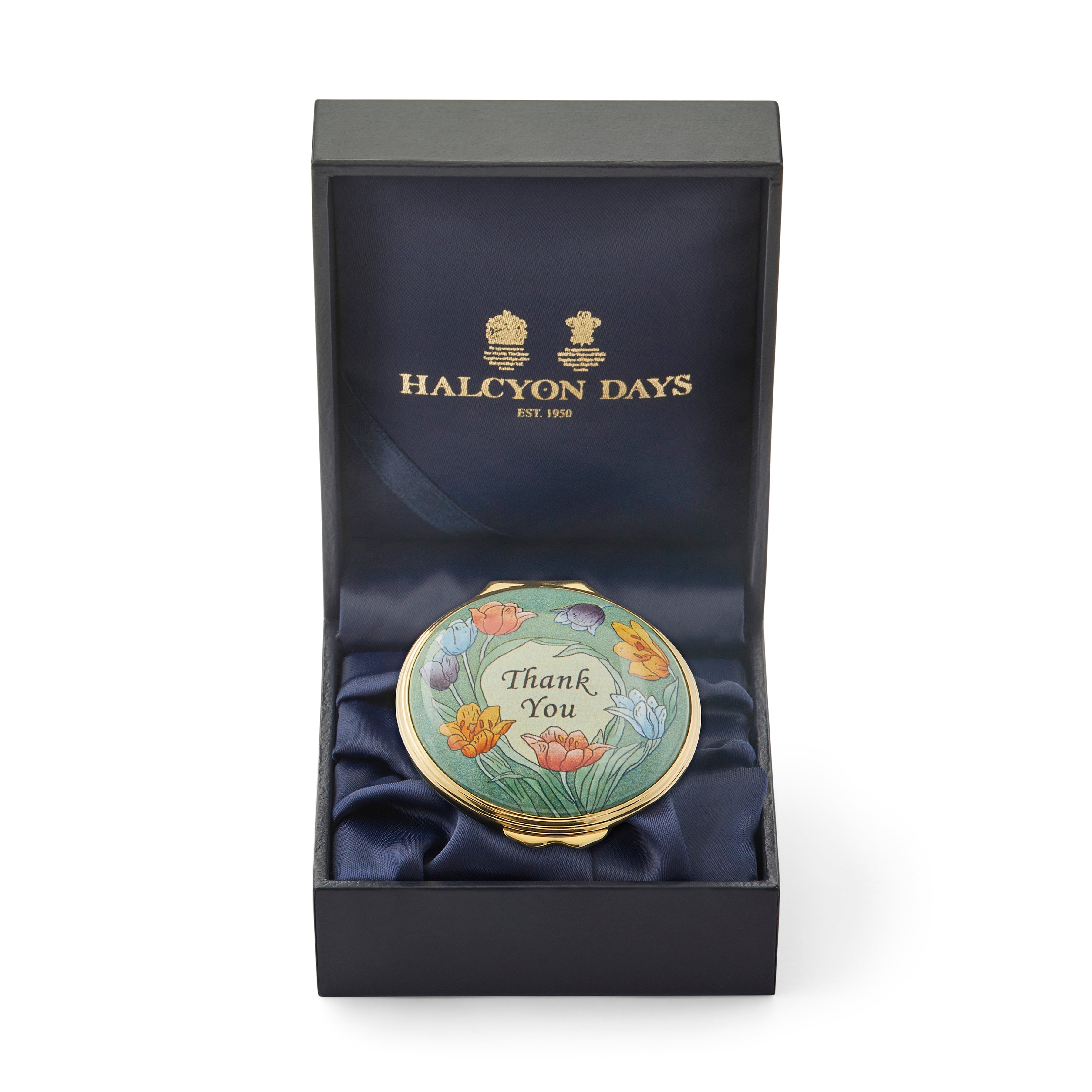 Description

A thoughtful gift for someone you deeply cherish.

This enchanting keepsake box, adorned with a graceful floral "thank you" motif, is a perfect token of appreciation for any special occasion.

Meticulously crafted by accomplished artisans in England, this enamel box is a fusion of traditional artistry and modern elegance.

Its vibrant green hue and intricate floral design evoke a sense of timeless beauty.

This decorative pill box serves as both a heartfelt gesture and a functional keepsake, embodying the essence of gratitude in a truly exquisite form.

Presented in our distinctive Halcyon Days box, this enamel masterpiece is a testament to the art of gifting and the lasting value of genuine appreciation.

Please allow an extra 4 weeks for personalisation.
Measurements

Diameter 43 mm
Height 20 mm