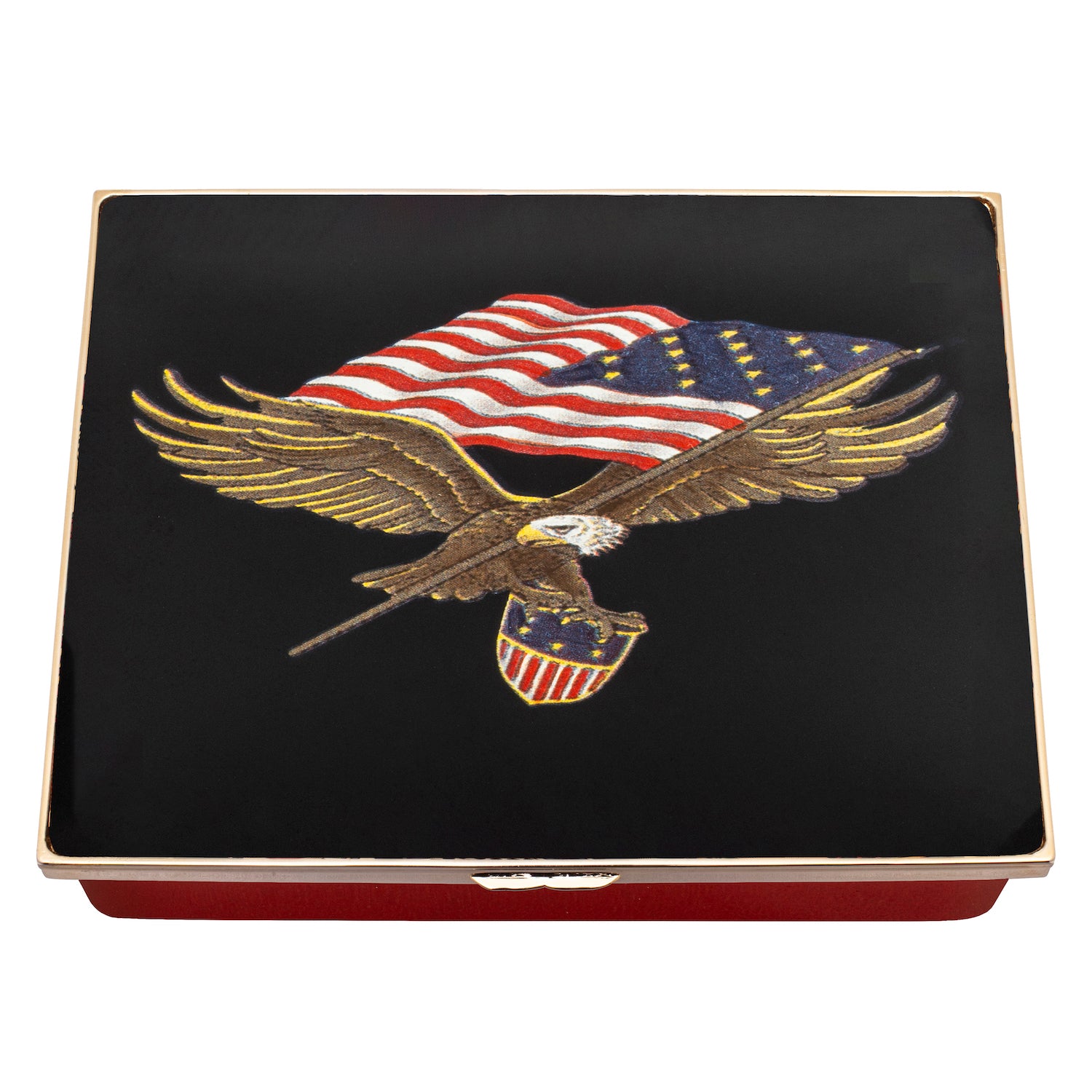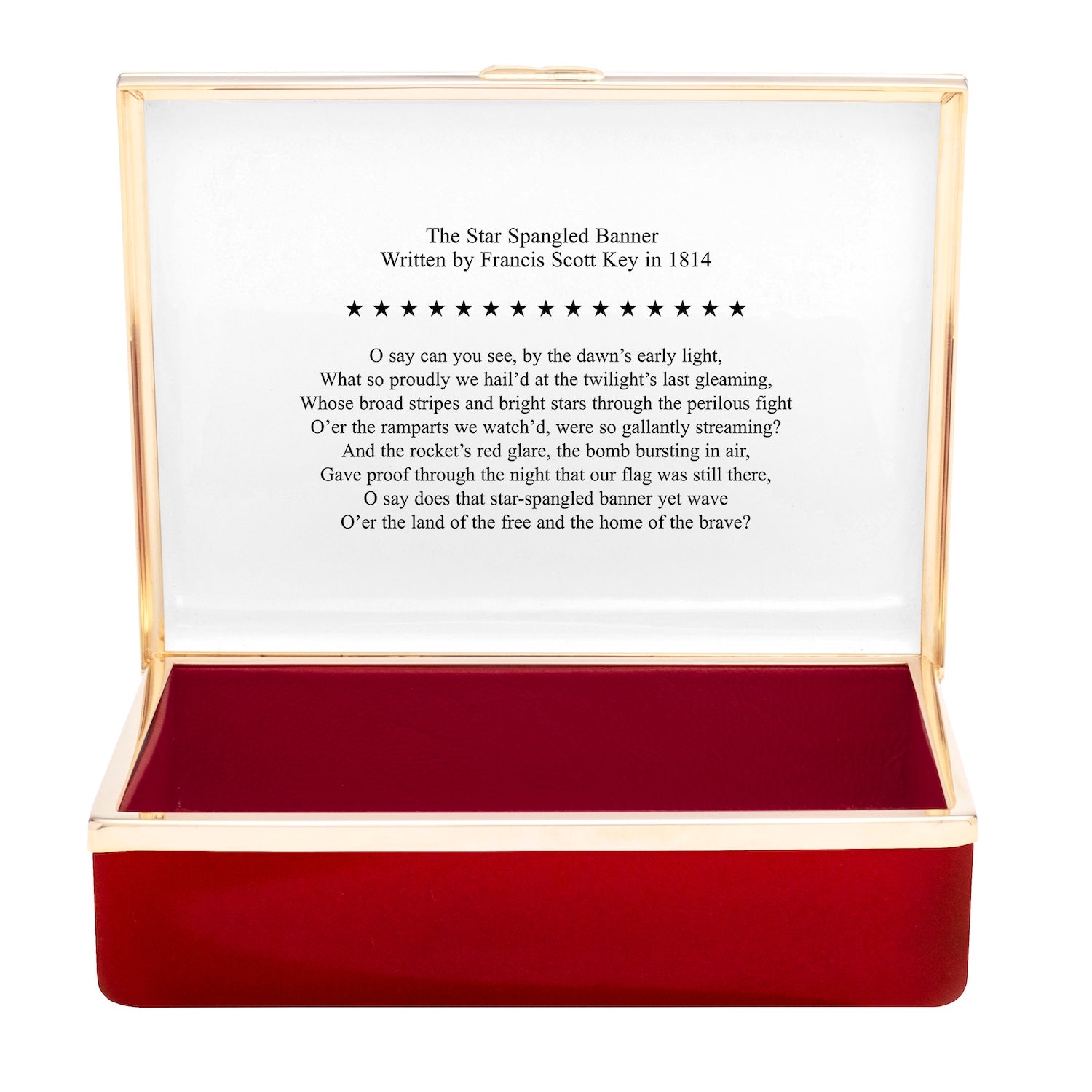 Star Spangled Banner Prestige Enamel Box
Description

Please note that this product is handmade to order and will take approximately 8 weeks to deliver.

 

The Star Spangled Banner Box is a delightful tribute to the national anthem of the United States. The American Eagle adorns the front of the box, set against a deep blue enamel lid. Upon opening, the inside lid features the lyrics of the National Anthem.

Entirely handcrafted and leather lined in England by our skilled artisans.
Measurements

Length 138mm
Width 117mm
Height 37mm
Star Spangled Banner Prestige Enamel Box